Click Here for More Articles on The Fantasticks
Photos: 'The Fantasticks' Hosts Couple's 40th Anniversary
On Saturday, February 9, 2008, Bainie and Larry Wild, a happy couple from Connecticut celebrated their 40th Wedding Anniversary at The Snapple Theatre Center (50th Street at Broadway).  
Romance first blossomed 40 years ago when a young soldier and nurse met on a blind date at a performance of the beloved musical The Fantasticks, then playing at the Sullivan Street Playhouse.  Soon after, the young couple was married and The Fantasticks has carried a special place in their hearts all these years.  The daughter of the couple made arrangements for the Wilds to meet the cast following the performance and Tom Jones, co-creator and star, delivered a touching toast to the couple at the curtain call.
The Fantasticks is in performances at the Snapple Theater Center's Jerry Orbach Theater now through February 24.  Tickets are $76, with a special $36 ticket price for selected seating on Sunday evening performances, and can be purchased through Ticketmaster.com at (212) 307-4100.
The playing schedule for the final 2 weeks of The Fantasticks is as follows: Monday at 8 pm, Tuesday at 7 pm, Wednesday at 2 pm and 8 pm, Saturday at 2 pm and 8 pm and Sunday at 2 pm and 7 pm.
For more information, please visit www.fantasticksonbroadway.com.
Photos courtesy The Fantasticks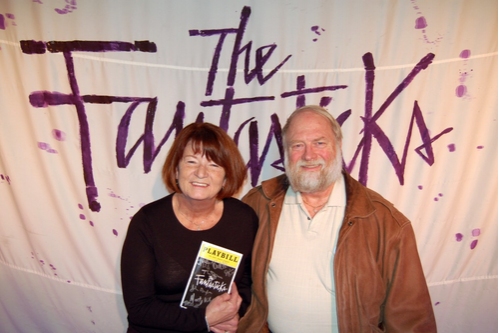 Bainie Wild and Larry Wild celebrated their Wedding Anniversary at The Fantasticks, where they first met on a blind-date 40 years ago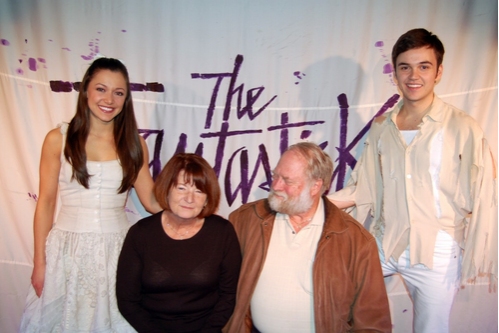 Julie Craig, Bainie Wild and Larry Wild, and Jordan Nichols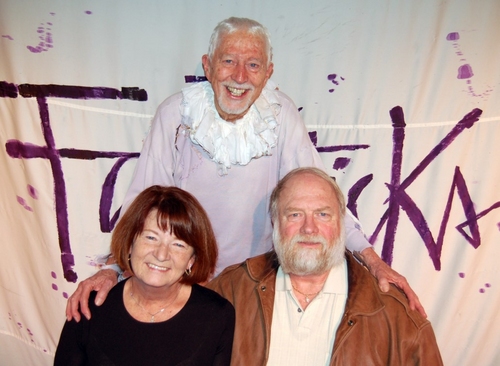 Tom Jones with Bainie Wild and Larry Wild