Click Here for More Articles on RUTHLESS
Photos: RUTHLESS! Star Performs at Night of Dreams Gala
.
11-year-old Tori Murray, the young star of Off-Broadway's musical smash RUTHLESS!, performed at the fifth annual "Night of Dreams" holiday gala in Bryant Park on November 30th presented by the Broadway Dreams Foundation. Broadway's brightest stars and patrons of the arts joined together for a festive celebration of the country's premier musical theatre training program. Tori wowed the assembled guests with a rousing rendition of "You Raise Me Up," along with Quentin Earl Darrington (RAGTIME) and Broadway Dreams student Isabella Gottfried.
Proceeds from the evening will allow the Broadway Dreams Foundation to continue to offer high-level educational opportunities, theatrical training and scholarships to students of all ages and backgrounds. BDF offers significant scholarships to hundreds of participants each year, ensuring that all qualified students are able to realize their Broadway dreams regardless of their financial status.
RUTHLESS! opened July 13th at St. Luke's Theatre to unanimous rave reviews led by Entertainment Weekly which called the show "Uproarious! A mash-up of THE BAD SEED, GYPSY, ALL ABOUT EVE, plus the films of John Waters!" Book and lyrics are by Joel Paley with music by Marvin Laird. Paley also directed the original 1992 Off-Broadway production as well as productions in L.A., South Beach and the record-breaking concert event starring Bernadette Peters. He once again serves as director of the newest incarnation of RUTHLESS!, with Marvin Laird on board as music supervisor as well.
When THE BAD SEED meets GYPSY, it's fun for the whole dysfunctional family! Tina Denmark is a pretty, charming and diabolical eight-year-old who "was born to entertain." With the encouragement of slick and overbearing potential agent Sylvia St. Croix, Tina will do anything to play the lead in her school play. The question is, where does such remarkable talent and unstoppable ambition come from? The answer is shocking in this award-winning Stage Mother of all musicals.
Tori Murray has scored a triumph with her Off-Broadway debut in RUTHLESS! Rex Reed reported in the Observer that "Tori Murray looks like Shirley Temple and sings like Ethel Merman!" and Theatermania said she "has one of the most powerful sets of pipes currently exhibited Off-Broadway in this genuine star turn. Tori Murray has a big future in showbiz!"
Also featured in the cast of RUTHLESS! are Kim Maresca (Westport's TWELFTH NIGHT), Paul Pecorino (DEVIL BOYS FROM BEYOND, THE ROCKY HORROR SHOW), Rita McKenzie (ETHEL MERMAN'S BROADWAY, RUTHLESS! L.A.), Andrea McCullough (URINETOWN, GREASE), and Jennifer Diamond (INTO THE WOODS, JEKYLL & HYDE).
The playing schedule for RUTHLESS! is Mondays and Fridays at 8 PM and Saturdays at 2 PM at St. Luke's Theatre, 308 West 46 Street (just west of Eighth Ave.) Tickets are available through www.RuthlessTheMusical.com or by calling 212-239-6200.
Photos by Michael Lee Stever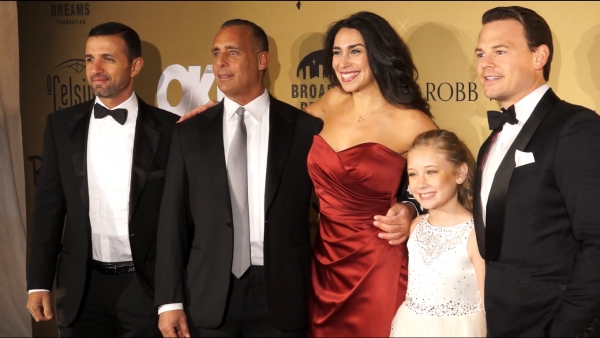 ADAM MACKIE, EVAN SACKS, KIM MARESCA, TORI MURRAY, ADAM SANSIVERI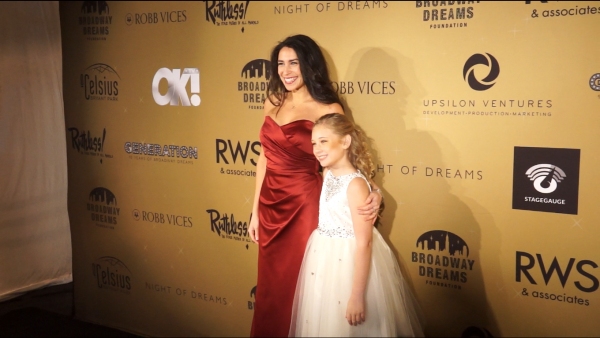 KIM MARESCA, TORI MURRAY

ISABELLA GOTTFRIED, QUENTIN EARL DARRINGTON, TORI MURRAY

DAVID IPPOLITO, SINDY K. SCHNEIDER

TORI MURRAY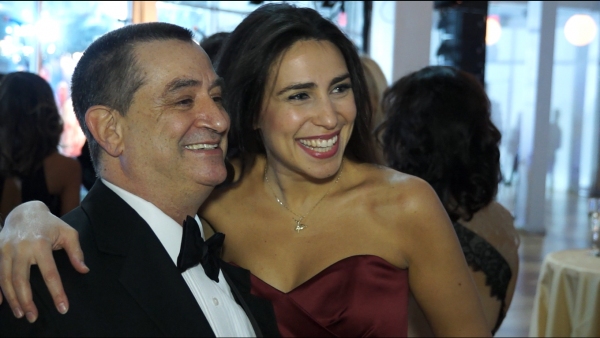 JOEL PALEY, KIM MARESCA

EVAN SACKS, TOM MURRAY, TORI MURRAY, JOEL PALEY

TORI MURRAY