Photos: Off-Broadway's PIPPI LONGSTOCKING Musical in Rehearsals
Pippi Longstocking, the high-spirited redhead who has inspired generations around the world, is now making her Off-Broadway debut in a musical adventure for audiences of all ages. Performances of Pippi Longstocking are April 20 @ 7:30pm, April 21 @ 2pm & 7:30pm, and April 22 @ 2pm at The Theatre at Saint Peters. 
Check out rehearsal photos for the show below!
Nine-year old Pippi Longstocking is every child's dream of freedom and power. The daughter of a pirate sailing the South Seas, Pippi lives in Villa Villekulla with her horse and pet monkey. In the house next-door, live Tommy and Annika and since Pippi moved in, life has become a lot more fun. With her eccentric behavior, supernatural strength and witty personality, Pippi is the world's most popular troublemaker!
Award-winning Swedish author Astrid Lindgren first wrote the story of Pippi Longstocking for her seven-year old daughter, Karin. It was Karin who created Pippi's original Swedish name, Pippi Långstrump. Lindgren's books have been translated into 76 different languages and have sold millions of copies throughout the world. Published in 1945, Pippi Longstocking has remained her most loved work.
Directed by Laura Luc, Pippi Longstocking was adapted for the stage by Thomas W. Olson, with music and lyrics by Roberta Carlson. With musical direction is by Sinai Tabak, the creative team includes scenic designer Robert Lavagno and costumes by Lucy Luc.
The cast features over thirty performers, including Julianna Rigoglioso as Pippi Longstocking, Jeremiah Burch as Tommy, Rachel Weintraub as Annika, Annette Winter as Mrs. Prysselius and Drew Davidson as Captain Longstocking. Completing the cast are Terry Palasz, Kenneth Heaton, Erol Tamerman, Claire Russell, Daniel Moser, Brian Butera, Kimberly Jackson, Madisyn Shipman, Joy Kate Lawson, Rebecca Kurnellas, Dana Konner, Chloe Elaine Scharf, Meridien Terrell, Rachael McVey, Daphne Ciccarelle, Grace Nevin, Morgan Dalhausser, Zachary Brod, Moriah Tobin, Vera Marshall, James Ciccarelle, Isabella Galagarza, Emerson Glick, Irena Kogarova and Molly Oates.
The Theatre at Saint Peters is located at 619 Lexington Avenue at 54th Street. For tickets call the Box Office at (212) 935-5820 or visit www.KidsoftheArts.com.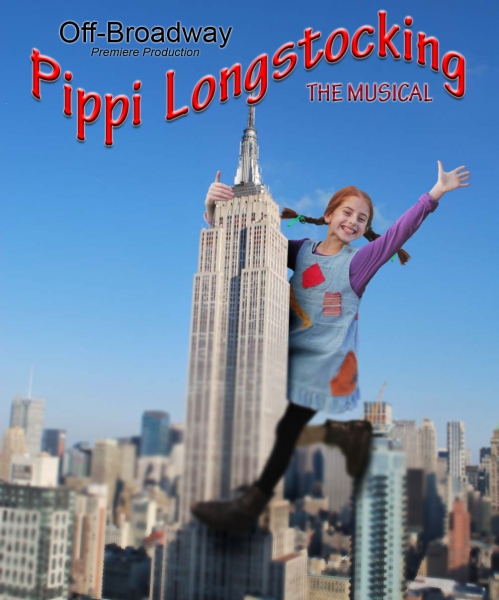 Poster for Pippi Longstocking starring Julianna Rigoglioso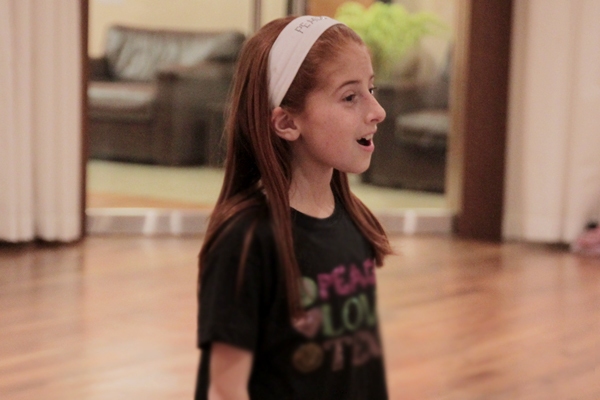 Julianna Rigoglioso (Pippi)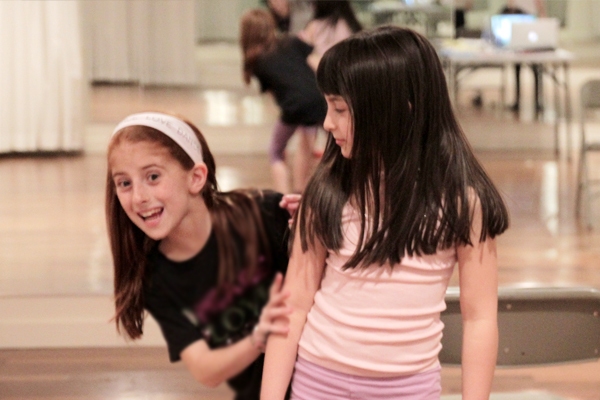 Julianna Rigoglioso (Pippi) and Rachel Weintraub (Annika)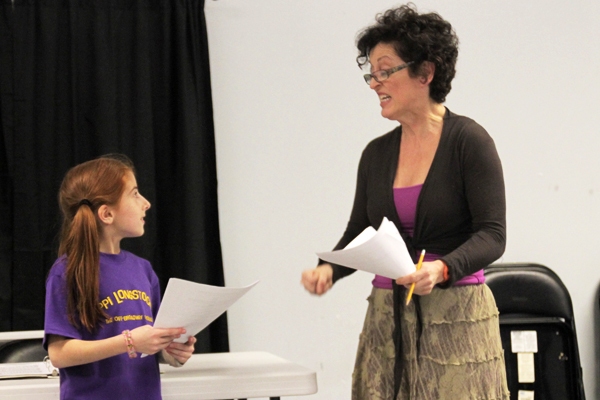 Julianna Riglioso (Pippi) with Terry Palasz (Teacher)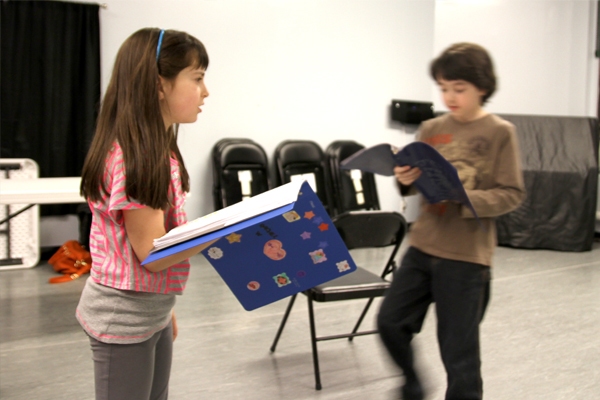 Rachel Weintraub (Annika) and Jeremiah Burch (Tommy)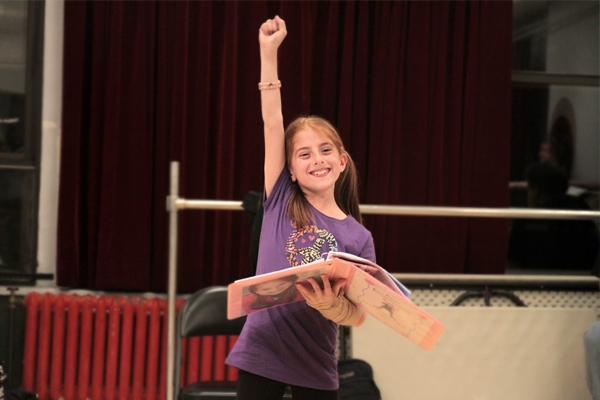 Julianna Rigoglioso (Pippi)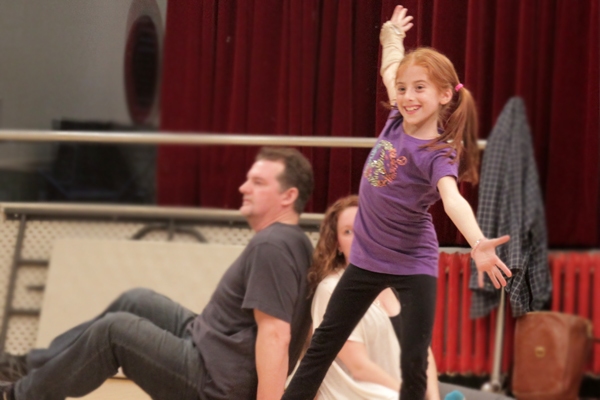 Julianna Rigoglioso (Pippi), Kenneth Heaton (Thunder) and Kimberly Jackson (Asst. Choreographer)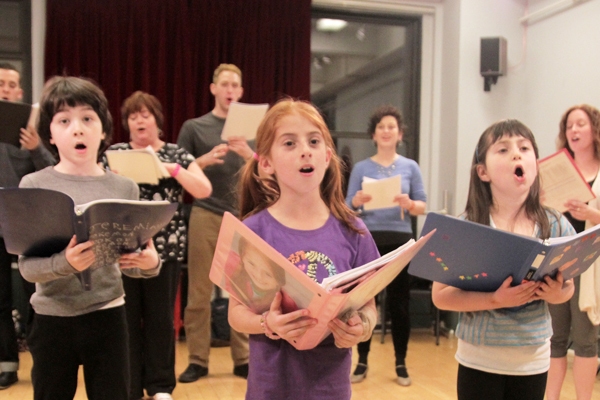 The Cast of Pippi Longstocking The Musical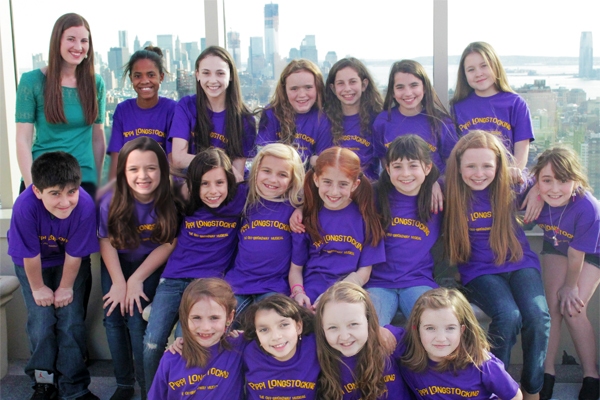 Director, Laura Luc, with the Children of Pippi Longstocking The Musical