Photo Flash: Meet the Cast & Creative Team of York Theatre Company's DRAGONS!
The York Theatre Company continues the Winter 2014 Musicals in Mufti Series Celebrating Sheldon Harnick with the musical Dragons featuring Book, Lyrics and Music by Sheldon Harnick. Directed by Maggie Harrer, and with Music Direction by Beth Ertz, the cast features David Buskin, Ed Dixon, Danny Gardner, Katherine Henly, Mary Page Nance, Camille Palmisano, Laura O. Pfortmiller, Alan Schmuckler, Gordon Stanley, Marcus Stevens, Olga Talyn, Stephanie Umoh, Bray Wilkins, and William Youmans. Meet the cast and creative team below!
The limited engagement will play 5 performances only January 31 - February 2, 2014 at The York Theatre Company at Saint Peter''s (Entrance on East 54th Street, just east of Lexington Avenue).
Photo credit: David Loughner/York Theatre Company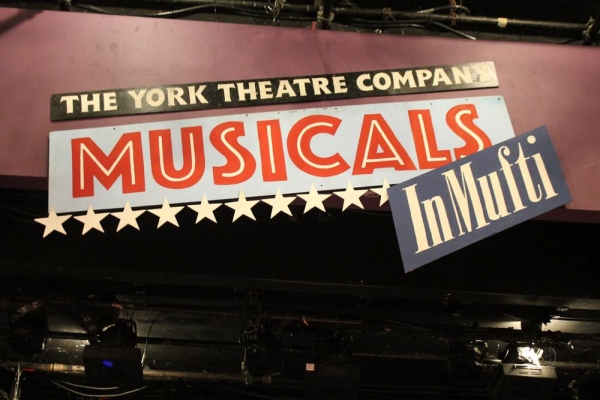 Beth Ertz (Music Director), Sheldon Harnick (Composer) and Maggie Harrer (Director)

Beth Ertz (Music Director), Sheldon Harnick (Composer), Maggie Harrer (Director), and James Morgan (York Producing Artistic Director)

Alan Schmuckler, Katherine Henly, Ed Dixon, Stephanie Umo with (standing) Bray Wilkins, William Youmans and Gordon Stanley

Danny Gardner, Olga Talyn, David Buskin, Mary Page Nance, Camille Palmisano, Marcus Stevens, and Laura O. Pfortmiller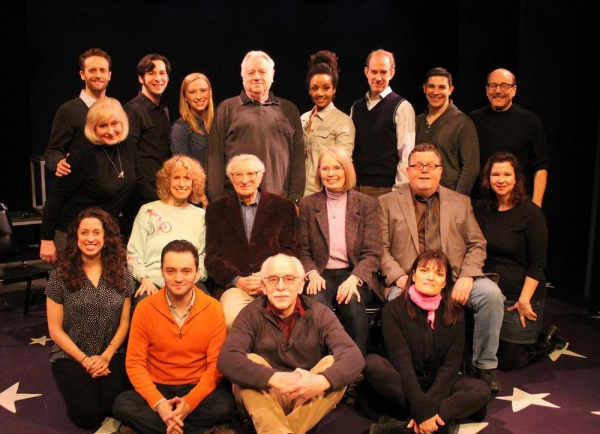 (Front Row on floor) Mary Page Nance, Alan Schmukler, Gordon Stanley, Camille Palmisano; (seated middle row) Beth Ertz, Sheldon Harnick, Maggie Harrer, James Morgan, Laura O. Pfortmiller; (standing rear) Danny Gardner, Olga Talyn, Bray Wilkins, Katherine Henly, Ed Dixon, Stephanie Umo, William Youmans, Marcus Stevens, David Buskin

More Hot Stories For You