Photos: OTHELLO: THE REMIX Celebrates Opening Night!
The hip-hop continued with Othello: The Remix and it's opening night audience with DJ Supernova playing hits for the celebrants at Stage 48 and BroadwayWorld was there.
John Leguizamo presented The Q Brothers' Othello: The Remix, written, directed and composed by GQ and JQ, which made it's New York debut at the Westside Theatre (407 W. 43rd)
The production comes to New York after critical and audience acclaim during its world premiere in 2012 at London's The Globe Theatre and following that, its U.S. premiere at the Chicago Shakespeare Theater (CST) in 2013.
Othello: The Remix, which is spun out and lyrically rewritten over original beats, is an 80-minute, high-energy spin on Shakespeare's tragic tale proving that the Bard himself was the original master of rhythm and rhyme. The show features five cast members including: GQ (Iago/Brabantio), JQ (Roderigo/Loco Vito/Bianca), Jackson Doran (Cassio/Emilia), Postell Pringle(Othello) and DJ Supernova (DJ).
Othello: The Remix was originally commissioned by The Globe Theatre for London's "Globe to Globe" as part of the World Shakespeare Festival in May of 2012. Following that run, the production toured Edinburgh, Germany, South Korea and Chicago, captivating audiences around the world, and garnering acclaim and awards, including Edinburgh's Musical Theatre Matters Awards for Best New Musical Theatre Show and a Joseph Jefferson Award for Best Ensemble.
During its U.S. premiere at Chicago Shakespeare Theatre, the production played to sold-out audiences from March-August, 2013 and returned there this past spring for a limited run playing, April 12-May 8, 2016 to mark the 400th anniversary of the death of William Shakespeare.
Othello: The Remix is The Q Brothers' (aka Gregory and Jeffrey Qaiyum) third hip-hop translation of Shakespeare, following Funk It Up About Nothin and The Bomb-itty of Errors. And this production brings The Q Brothers back to New York, having last performed Off-Broadway in their hit production of The Bomb-itty of Errors, which also received critical acclaim.
Photo Credit: Stephen Sorokoff


JQ, Susan Q. Gallin, Jackson Doran, Mary Lu Roffe, GQ, DJ Supernova, Rodger Hess, Postell Pringle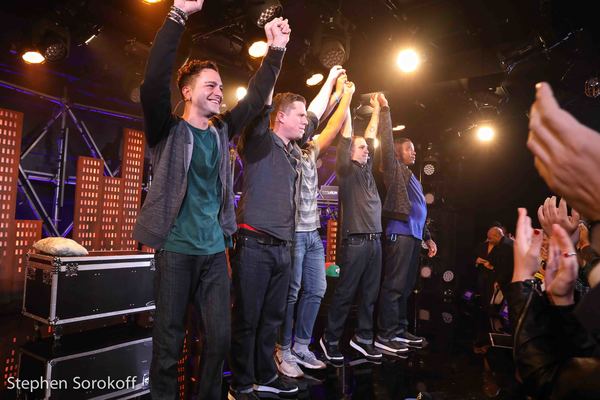 Curtain Call, Othello The Remix, GQ, Jackson Doran, DJ Super Nova, JQ, Postell Pringle

JQ & GQ

Jackson Doran, JQ, Postell Pringle, GQ

Stage 48, After Party

Susan Q. Gallin, Rodger Hess, Jamie deRoy

Aldo Scrofani

Eda Sorokoff, Richard Jordan, Jamie deRoy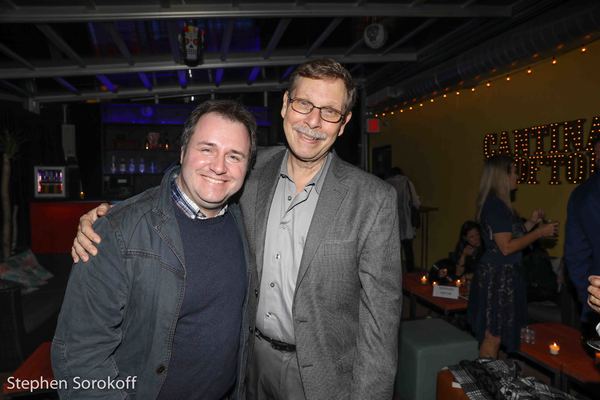 Richard Jordan & Barry Kleinbort

Chilina Kennedy

Othello The Remix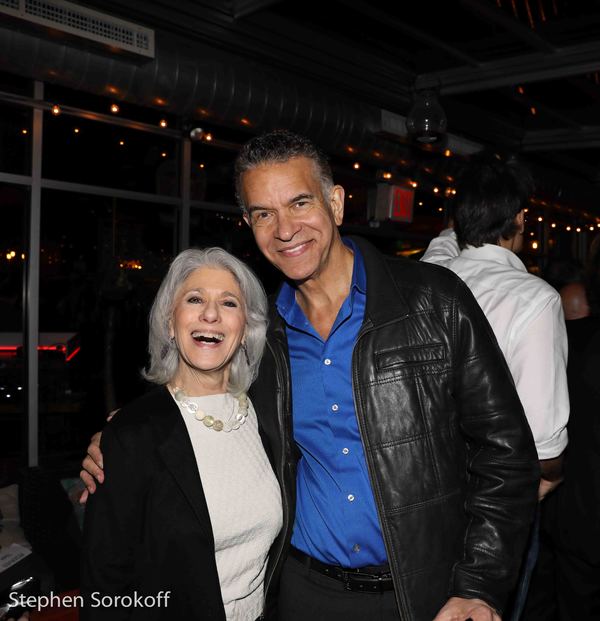 Jamie deRoy & Brian Stokes Mitchell

GQ & JD

Kat Murphy & GQ

Stage 48