Photos: Meet the Company of York Theatre Company's UNEXPECTED JOY
The York Theatre Company is gearing up to host the New York premiere of the new musical Unexpected Joy. Meet the cast and creative in new photos below!
Unexpected Joy features book and lyrics by Bill Russell (Side Show) and music by Janet Hood (Elegies for Angels, Punks, and Raging Queens with Bill Russell).
Directed by Amy Anders Corcoran (Associate Director, Escape to Margaritaville), and with music direction by Beth Falcone (Les Misérables), the four-member female cast will feature Courtney Balan (Falsettos) as Rachel, Allyson Kaye Daniel (Sistas: The Musical) as Lou, Luba Mason (Pretty Filthy) as Joy, and Celeste Rose (Sister Act) as Tamara. Performances begin Tuesday, April 24, 2018 for a limited engagement through Sunday afternoon, May 20, 2018 at The York Theatre Company at Saint Peter's (entrance on East 54th Street, just east of Lexington Avenue). Opening Night is Thursday evening, May 3, 2018 at 7:00 p.m.
Unexpected Joy is the story of three generations of female singers, long-held family tensions, and a week together where change is in the air. In modern day Cape Cod, Joy, a baby boomer and proud hippie, is holding a memorial concert for the other half of her popular musical duo, Jump & Joy. When her tightly-wound conservative daughter and her sweet rebellious granddaughter arrive from Oklahoma, the sparks fly as one family seeks to find the common ground in their different values, dreams and goals. Unexpected Joy is a heartfelt and hilarious story that weaves folk-rock, pop, and blues in uniting a family that hasn't experienced true joy together for decades.
The creative team includes James Morgan (set), Matthew Pachtman (costumes), Ken Wills (lights), Julian Evans (sound), Deb Gaouette (props), and AnnMarie Milazzo (vocal arrangements). The Production Stage Manager is Julianne Menassian, with Assistant Stage Manager Shanna Allison. Casting is by Stephen DeAngelis.
Tickets for Unexpected Joy are priced at $67.50 - $72.50 and may be purchased by calling (212) 935-5820, online at www.yorktheatre.org, or in person at the box office at The York Theatre at Saint Peter's (Citicorp Building, entrance on East 54th Street, just east of Lexington Avenue), Monday through Friday (12:00 p.m. - 6:00 p.m.). Senior Rush tickets are available in-person beginning one hour prior to performances for $20 cash only. Student tickets can be purchased anytime in advance at the box office during regular box office business hours. Limit one ticket per valid student ID and tickets are subject to availability. Student tickets are $20.00 cash or credit. The York Theatre also offers $25 tickets for guests aged 35 years and under. Groups of 10 or more, contact Great White Way at 212-757-9117, or GreatWhiteWay.com.
Photo Credit: Genevieve Rafter Keddy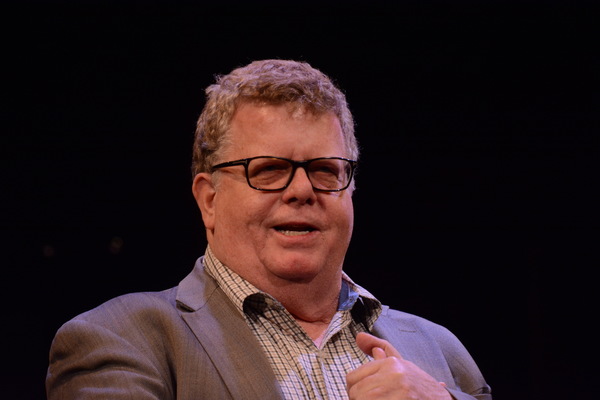 James Morgan (York Producing Artistic Director)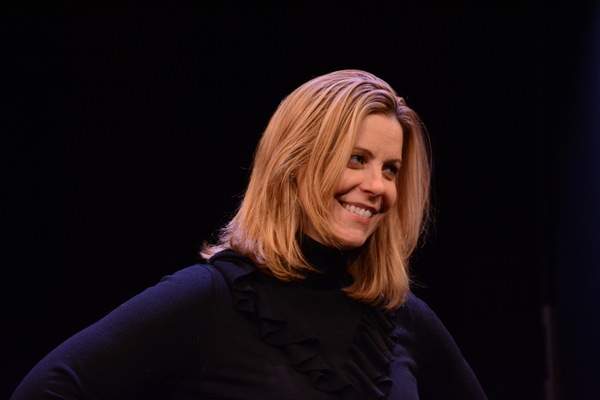 Amy Anders Corcoran (Director)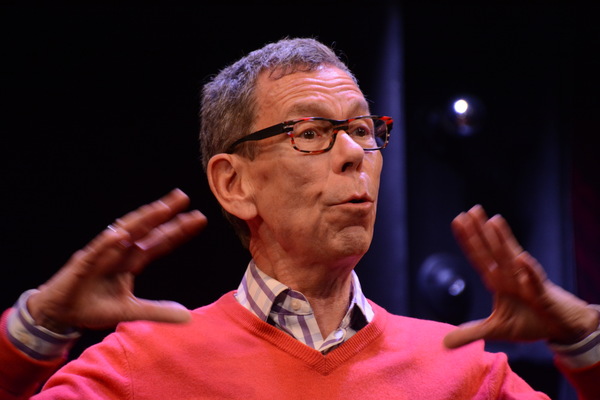 Bill Russell (Books/Lyrics)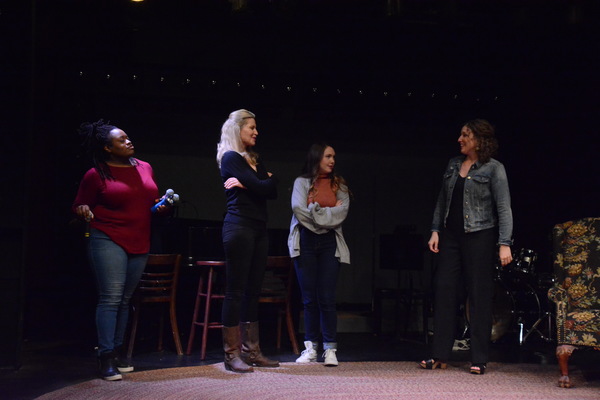 Allyson Kaye Daniel, Luba Mason, Celeste Rose and Courtney Balan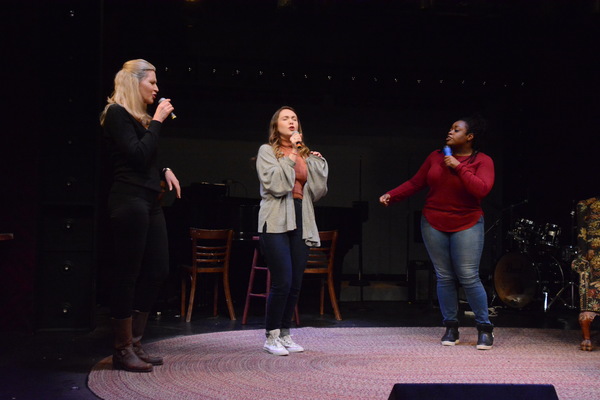 Luba Mason, Celeste Rose and Allyson Kaye Daniel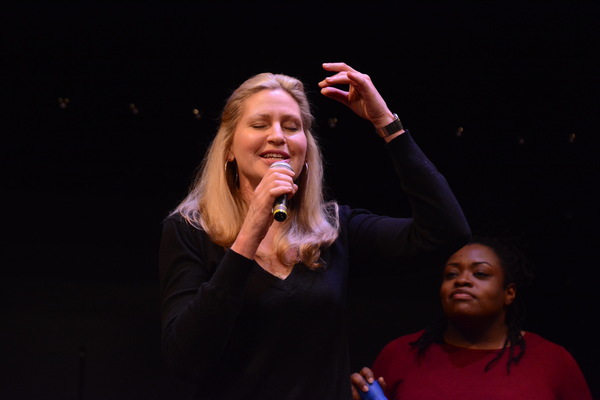 Luba Mason and Allyson Kaye Daniel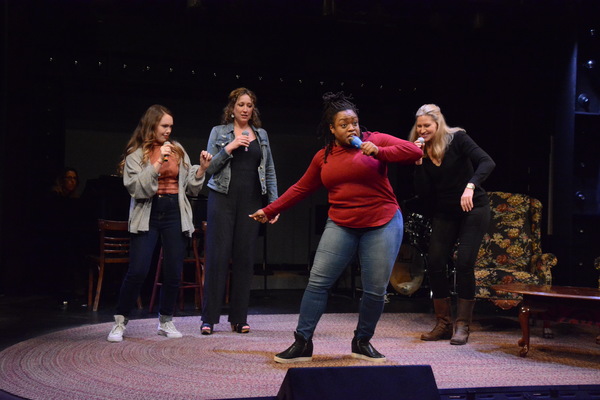 Celeste Rose, Courtney Balan, Allyson Kaye Daniel and Luba Mason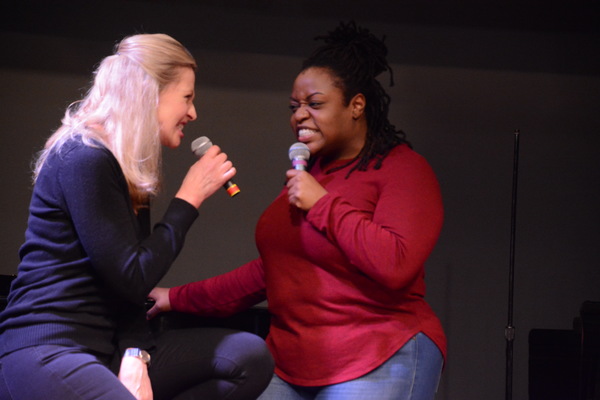 Luba Mason and Allyson Kaye Daniel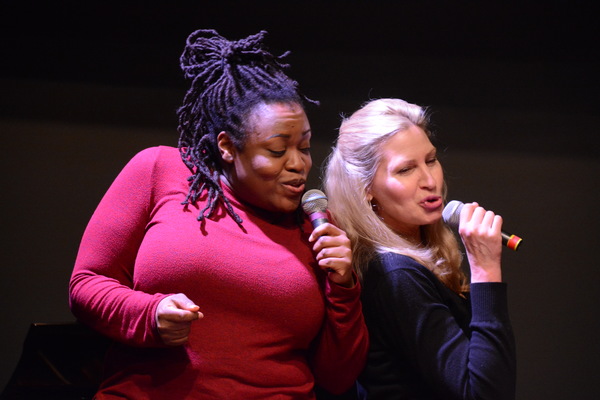 Allyson Kaye Daniel and Luba Mason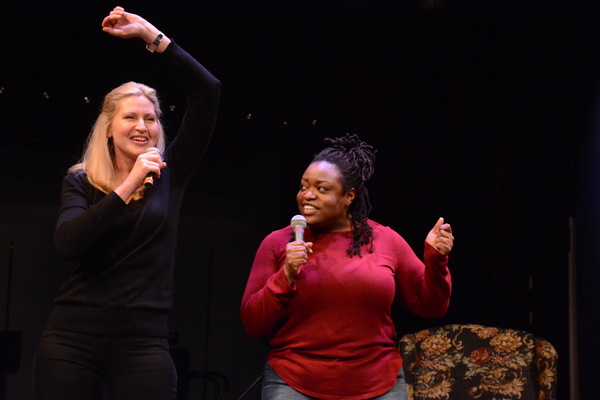 Luba Mason and Allyson Kaye Daniel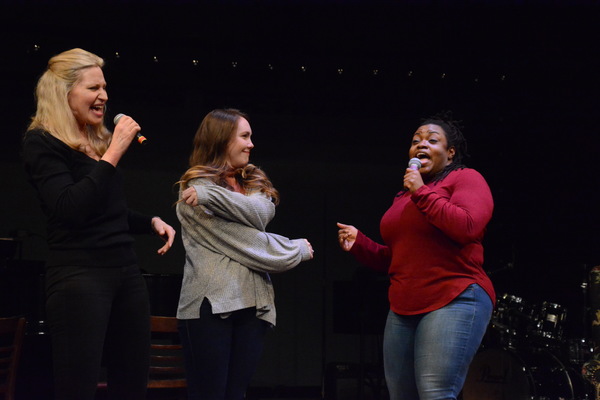 Luba Mason, Celeste Rose and Allyson Kaye Daniel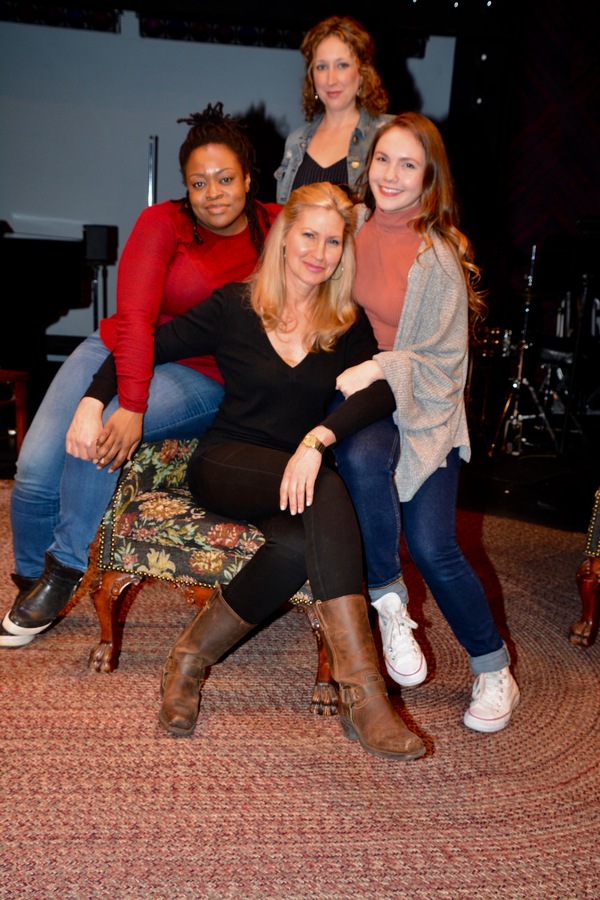 Allyson Kaye Daniel, Luba Mason, Courtney Balan and Celeste Rose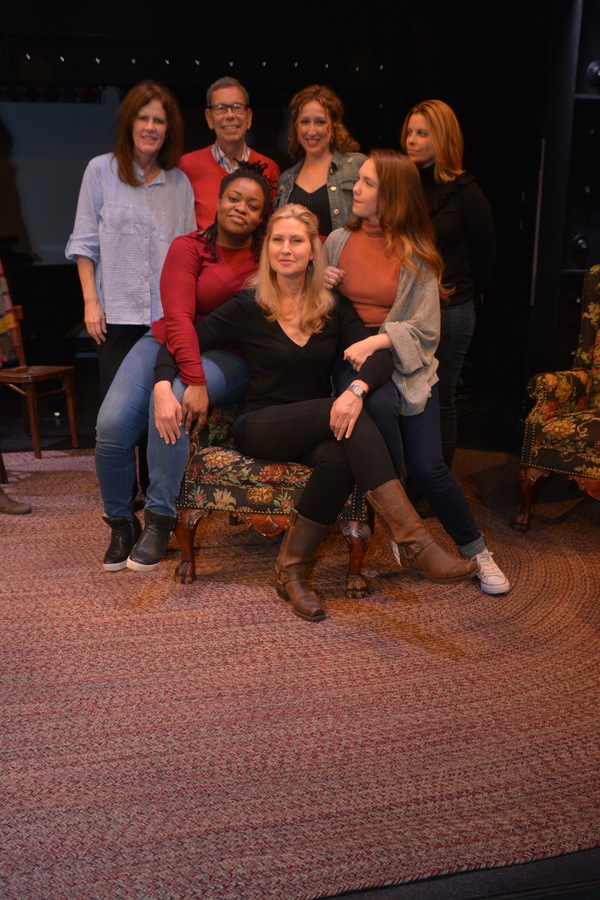 Janet Hood (Music), Bill Russell, Allyson Kaye Daniel, Luba Mason, Courtney Balan, Amy Anders Corcoran and Celeste Rose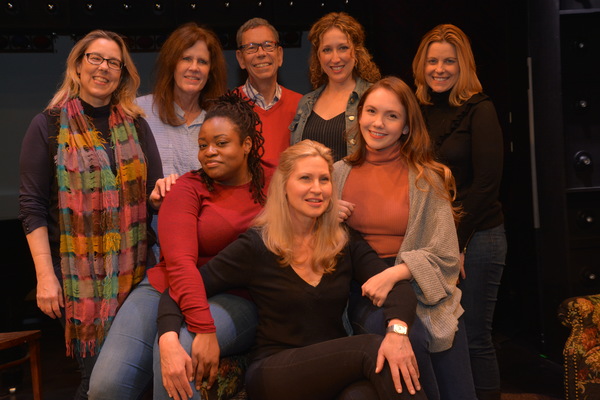 Beth Falcone (Music Director), Janet Hood, Bill Russell, Allyson Kaye Daniel, Luba Mason, Courtney Balan, Amy Anders Corcoran and Celeste Rose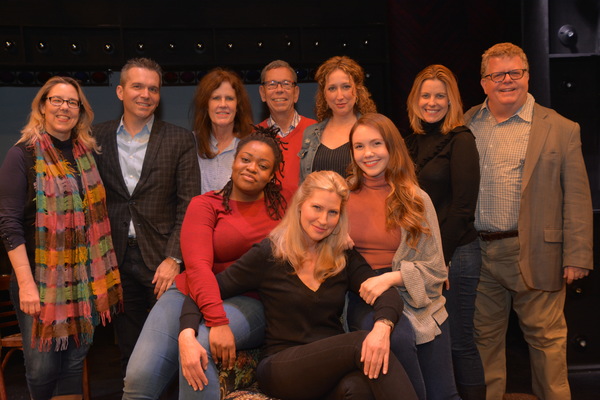 Beth Falcone, Jim Kierstead (Producer), Janet Hood, Bill Russell, Allyson Kaye Daniel, Luba Mason, Courtney Balan, Celeste Rose, Amy Anders Corcoran and James Morgan