Photo Coverage: Meet the Company of Susan Miller's 20th CENTURY BLUES!
The New York premiere of the new play, 20th Century Blues, from Susan Smith Blackburn Prize-winner and two-time OBIE Award-winning playwright Susan Miller (MY LEFT BREAST), will begin Sunday, November 12 with performances through Sunday, January 28, and an official opening night set for Sunday, November 26. 20th Century Blues will play at The Alice Griffin Jewel Box Theatre at The Pershing Square Signature Center (480 West 42nd Street).
Two-time OBIE Award-winner and Tony Award-nominee Emily Mann (HAVING OUR SAY, ANNA IN THE TROPICS) will direct the company, which features Beth Dixon ("The Good Wife," Infinitely Polar Bear, MAJOR BARBARA,), three time Helen Hayes Award-winner Franchelle Stewart Dorn (Red Bull Theater's 'TIS PITY SHE'S A WHORE), Emmy Award nominee Polly Draper ("thirtysomething," Obvious Child, CLOSER), two Time OBIE Award-winner Kathryn Grody (TOP GIRLS, THE MODEL APARTMENT), OBIE Award-winner Ellen Parker (THE HEIDI CHRONICLES), and Charles Socarides (SONS OF THE PROPHET, "When We Rise").
A reunion. An argument. A Ted Talk. Emotional mutiny. And a bond that connects four women who meet once a year for a photo shoot, chronicling their changing (and aging) selves as they navigate through love, careers, children, and major world events. But, when these private photographs have the potential to go public, their relationships are tested, forcing the women to confront who they are, what they've become, and how they'll deal with whatever lies ahead. Sharply funny and evocative, 20th Century Blues is a new play by Susan Miller that questions our place in the world and with one another.
Photo Credit: Jennifer Broski


Kathryn Grody, Ellen Parker, Charles Socarides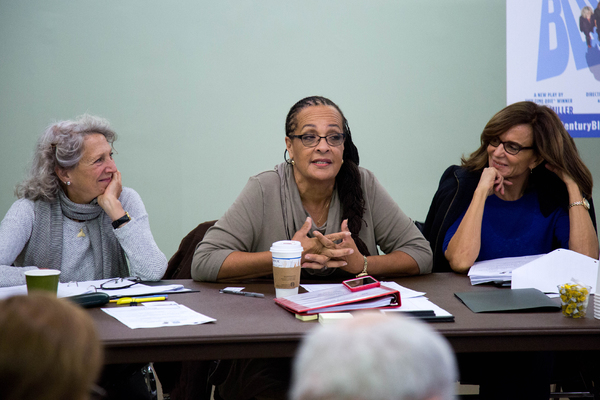 Beth Dixon, Franchelle Stewart Dorn, Polly Draper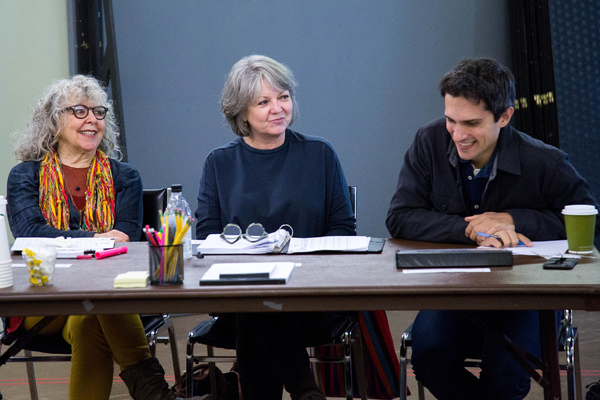 Kathryn Grody, Ellen Parker, Charles Socarides

Beth Dixon, Franchelle Stewart Dorn, Polly Draper, Emily Mann, Susan Miller, Kathryn Grody, Ellen Parker, Charles Socarides

Beth Dixon, Franchelle Stewart Dorn, Polly Draper

Charles Socarides, Beth Dixon, Susan Miller, Emily Mann, Franchelle Stewart Dorn, Polly Draper, Ellen Parker, Kathryn Grody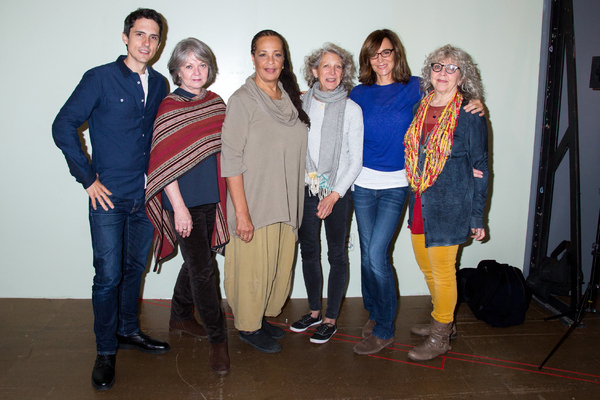 Charles Socarides, Ellen Parker, Franchelle Stewart Dorn, Beth Dixon, Polly Draper, Kathryn Grody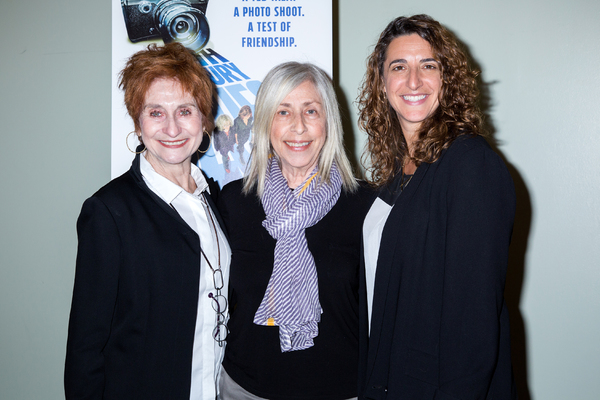 Lida Orzeck, Susan Miller, Eva Price

Related Articles