Patrick Page, Reg Rogers, Mary Testa and More to Lead Red Bull's 2017-18 'Revelation Readings' Series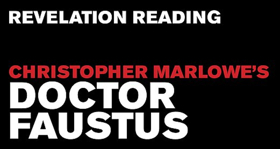 Red Bull Theater today announced this season's REVELATION READINGS, following a kick-off with the one-night-only benefit performance of Marivaux's The Triumph of Love, starring Celia Keenan-Bolger, Arnie Burton, Clifton Duncan, Carson Elrod, Zach Grenier, Kathryn Meisle, and Molly Ranson.
The Triumph of Love will be performed on Monday October 2nd (7:30 PM) at Leonard Nimoy Thalia at Symphony Space (2537 Broadway, at 95th Street). Special guests include Special guests include Robert Cuccioli, Kelley Curran, Lisa Harrow, David Ives, James Magruder, Roberta Maxwell, Ismenia Mendes, Matthew Rauch, Laila Robins, Derek Smith, Marc Vietor, and Nick Westrate.
The Obie Award-winning series provides the unique opportunity to experience rarely-performed classic plays performed by some of the finest actors in New York.
Subsequent REVELATION READINGS, which take place on Monday evenings (7:30PM) at the Lucille Lortel Theatre (121 Christopher Street), will include:
November 13th - The Rover by Aphra Behn, directed by Louisa Proske, and featuring Christopher Innvar, Nadine Malouf, Howard Overshown, Matthew Rauch, Marc Vietor, and CJ Wilson. It's Naples, during carnival, and anything can and does happen. Two Spanish sisters don masks and take to the streets, one to reunite with her true love, the other to find a man and evade her fate at the nunnery. Enter a trio of English rakes looking for kicks, and we get raucous and raunchy Restoration comedy at its best. From the pen of the first professional female playwright comes a play that challenges 17th-century notions of marriage, while asking timeless questions of sexual politics. How far will women go, to follow their hearts' desire? And just how badly can men behave, before they have to put a ring on it?
December 11th - Doctor Faustus by Christopher Marlowe, directed by Daniel Sullivan, starring Patrick Page and Stephen Spinella. With the Good Angel and Bad Angel at each shoulder, which way do you turn? Doctor Faustus, an expert in every subject from Medicine to Divinity, tries to satisfy his hunger for knowledge by indulging in necromancy. In a devilish pact, he's granted 24 years with magic at his fingertips. But with the clock ticking down, how has Faustus used his time? And will he repent, before it's too late? Marlowe dramatizes the German legend as only he could, igniting Elizabethan audiences-who swore actual devils appeared on stage-and cementing the young playwright's reputation before his own untimely death.
January 15th - Hernani by Victor Hugo, translated by John Strand, directed by Ethan McSweeny, featuring Ismenia Mendes, Luis Moreno, and Pedro Pascal. A tale of passion and intrigue from the young Victor Hugo (later of Les Miserables fame), complete with sword fights, a lover in disguise, and deadly poisoned cup. The play begins in the fictional Spanish court of 1519 with the king Don Carlos sneaking into the bedchamber of the beautiful Doña Sol, who is tragically betrothed to her elderly uncle, and already plotting her escape with the mysterious bandit Hernani. With three men in love with one woman, could it ever end well? The play famously incited a riot in its 1830 Paris premiere, as the Romantics and Classicists duked it out over dramatic structure (those were the days!).
February 12th - Don Juan by Molière, adapted and directed by Stephen Wadsworth, featuring Mary Bacon, Stephen DeRosa, Francesca Faridany, Adam Greer, Mary Lou Rosato, Allen Tedder, Adam Stein, and Mary Testa. In the hands of the great Molière, Don Juan is as much anarchic philosopher as irresistible lover, discoursing with his servant Sganarelle on heaven and hell, sex and politics, as he jumps from bed to bed, breaking every rule in the book. After its shocking opening night in 1665 Paris, the courtly censors had their way with the script, and it wasn't seen as the playwright intended for generations. Stephen Wadsworth's "extravagantly reimagined" (Washington Post) version "produces sheer astonishment" (New York Times), restoring the work to its original subversive brilliance, as Don Juan defiantly risks his soul to think and live as he pleases.
March 19th - The Alchemist by Ben Jonson, directed by Jesse Berger, featuring Christian Conn, Whitney Maris Brown, Ryan Garbayo, Jason Kravits, Steven Rattazzi, Jeanine Serralles, Derek Smith, David Ryan Smith, and John Douglas Thompson. When the plague hits, Lovewit flees town and foolishly entrusts his Blackfriars house to his servant Jeremy, who promptly sets up shop with fellow con man Subtle and the brilliantly sexy prostitute Doll Common. Claiming alchemical powers, the three scam a series of memorable chumps including Sir Epicure Mammon, a Falstaffian figure with an epic sensual appetite. No one escapes Jonson's searing wit in this satire of greed and folly, set in his own Jacobean London, in the very neighborhood where he once lived. One of the comic masterworks of the age, and arguably Jonson's finest, this play promises pure delight.
April 16 - The Second Maiden's Tragedy by Thomas Middleton, directed by Craig Baldwin, featuring Susan Heyward, Dion Johnstone, Bhavesh Patel, Thomas Jay Ryan, and Miriam Silverman. A juicy romantic thriller, in the tradition of The Revenger's Tragedy, this gem was resurrected from a single handwritten Jacobean manuscript, without title or author. The play tells the tragic tale of two sisters-known simply as Lady and Wife-each unwittingly caught in a love triangle and facing a test of her fidelity. But will both sisters pass? Inspired both by Talmudic legend and the story of a Christian martyr, the play features one of the most gruesome love suicides of the age, and a scene of necrophilia to boot. Almost never performed, this hearing is a rare opportunity.
May 14 - A Doctor in Spite of Himself by Molière, adapted by Christopher Bayes and Steven Epp, directed by Christopher Bayes and starring Liam Craig, Austin Durant, Steven Epp, Renata Friedman, Gabriel Levey, Justine Williams, and Liz Wisan. What's a girl to do, to avoid her unwanted wedding? Pretend she's been struck mute, of course. And with the help of a dissolute, drunken woodcutter posing as her doctor, trick her rich old fool of a father. Masters of commedia Christopher Bayes and Steven Epp have teamed up to give uproarious new life to Molière's classic comedy, with "their brilliant, new-vaudeville style," making it "both raunchier and more unhinged," (New York Times). It's Punch and Judy come to life, in this pitch-perfect presentation, punctuated with live music.
June 18th - The Clandestine Marriage by David Garrick and George Colman the Elder, directed by Marc Vietor, starring Mark Linn-Baker, Talene Monahon, Reg Rogers and Ryan Spahn, Wealthy merchant Mr. Sterling tries to better his social standing by marrying his eldest daughter Betsy to Sir John Melvil. Just one problem: Melvil is in love with the younger daughter Fanny, who happens to be secretly married to the humble clerk, Lovewell. And it's up to Lovewell to convince Melvil to look elsewhere. Set in the finely landscaped garden of Sterling's country home, it's effervescent comedy of manners at its finest-co-authored by David Garrick, famed actor-manager-playwright of London's great Drury Lane Theatre, where the play first delighted audiences.
---
Red Bull Theater continues its OBIE Award-winning series Revelation Reading Series, providing the unique opportunity to hear rarely-produced classic plays performed by the finest actors in New York. This year's readings highlight the season's themes of love and all its joyous madness-with both Jacobean and French twists-alongside the perils of ambition and the threat of the con. From Marlowe's Doctor Faustus starring Patrick Page and Ben Jonson's The Alchemist with John Douglas Thompson to Aphra Behn's comedy of intrigue The Rover and two masterpieces of Molière, the season's slate of readings is sure to delight you all season long.
Red Bull Theater is the not-profit Off-Broadway theater company specializing in plays of heightened language. With the Jacobean plays of Shakespeare and his contemporaries as its cornerstone, Red Bull Theater embraces the imagination of theatergoers through intimate, imaginative productions of great classic stories from all eras and cultures.
Red Bull Theater has previously staged productions of Pericles, The Revenger's Tragedy, Edward the Second, Women Beware Women, The Duchess of Malfi, The Witch of Edmonton, The Maids, The Dance of Death, Loot, The Mystery of Irma Vep, Volpone, 'Tis Pity She's A Whore, The Changeling, The School For Scandal, as well as this past fall's hit production of Shakespeare's Coriolanus at the Barrow Street Theatre and the recent runaway comedy hit, Gogol's The Government Inspector at the Duke on 42nd Street and an extended run at New World Stages. the company's work has been hailed as "the most exciting classical theater in New York" (Time Out New York), "Dynamite!" (The New York Times), "Triumphant" (Associated Press), and "Proof that classical theater can still be surprising after hundreds of years" (Variety).
Red Bull Theater's work has been recognized with multiple Drama Desk, Drama League, Lucille Lortel, Callaway and OBIE Award nominations and awards, including the Off-Broadway Alliance Award for Best Revival in the 2015-'16 season (School for Scandal). the company has staged over 150 Revelation Readings, named by the Village Voice "Best Play Reading Series," also developing new plays of heightened language and classical adaptations through workshops and offering educational programs for students of all ages, including Shakespeare In School residencies. Post-play Bull Session discussions with scholars following select Sunday matinees and Readings are free and open to the public.
Red Bull Theater offers Master Classes throughout the year. Taught by top working professionals including Kathleen Chalfant, John Douglas Thompson, Olympia Dukakis, Heidi Griffiths, and Patrick Page, Red Bull Theater's intensives and workshops cover a variety of disciplines, including auditioning, text, voice, movement, clowning, stage combat, and acting Shakespeare. Classes are open to adults at all levels of training or experience. They range from one to four days with limited class sizes to allow one-on-one attention. You can enroll in any combination of classes, or take the whole series for a year-long training experience.
For more information about Revelation Readings, or any of Red Bull Theater's programs, visit www.redbulltheater.com.
Related Articles View More Off-Broadway

Stories

Shows
More Hot Stories For You