Kathleen Chalfant, Lucas Steele to Star in Workshop Production of Cusi Cram's ST. VINCENT'S PROJECT: NOVENAS FOR A LOST HOSPITAL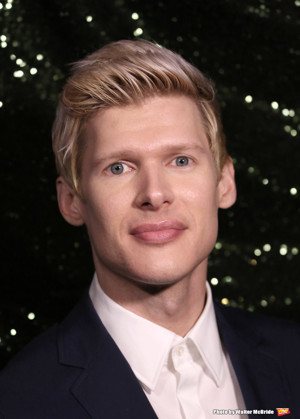 RATTLESTICK PLAYWRIGHTS THEATER (Daniella Topol, Artistic Director; Annie Middleton, Managing Director) is proud to announce the workshop production of SAINT VINCENT'S PROJECT: NOVENAS FOR A LOST HOSPITAL, presented in partnership with the Greenwich Village Society for Historic Preservation, NYC AIDS Memorial Board, The Stonewall Chorale, and St. John's in the Village. Written by Cusi Cram (A Lifetime Burning), directed by Daniella Topol (Ironbound), and starring Kathleen Chalfant(Angels in America, Wit), SAINT VINCENT'S PROJECT: NOVENAS FOR A LOST HOSPITAL will play an extremely limited run at Rattlestick Playwrights Theater (224 Waverly Place) from June 12-15, and June 17, 2018.
SAINT VINCENT'S PROJECT: NOVENAS FOR A LOST HOSPITA, is inspired by those who dedicated their life to care and those who were lost. Guided by Elizabeth Seton of the Sisters of Charity, the piece theatrically explores the 161-year history of the hospital. This piece uses theater as a vehicle to remember, to honor and to celebrate the life and impact of St. Vincent's Hospital.
"When I first became Artistic Director, I knew I wanted to create work by the West Village community for the West Village community," said Daniella Topol. "It became immediately clear that the most relevant and emotionally complex subject to discuss theatrically was the life of St. Vincent's Hospital. So many New Yorkers, and most specifically former and current West Village residents, hold memories of the hospital and its profound impact on their lives. We are honored to have current and former West Village residents on our creative team (Kathleen Chalfant, Cusi Cram, Scott Norman Johnson, Guy Lancaster) and as our partners so that this workshop production can truly be the community event it is intended to be."
"With The St. Vincent's Project, Cusi Cram is making a memorial worthy of the immense importance of St. Vincent's Hospital to generations of New Yorkers," said Kathleen Chalfant. "St. Vincent's was a place to be healed in both body and spirit and for those of us who were touched personally by it, the loss of the hospital is a great tragedy. I hope our work on the project will make the place alive again for a while."
The cast of SAINT VINCENT'S PROJECT: NOVENAS FOR A LOST HOSPITAL features Kathleen Chalfant (Angel in America, Wit) as "Elizabeth Seton," Lucas Steele (Natasha, Pierre & The Great Comet of 1812), Kelly McAndrew (Men on Boats), Ken Barnett ("Mozart in the Jungle"), Mahira Kakkar (Against the Hillside), and Oscar A.L. Cabrera (Basilica).
The piece will begin with a prologue at St. John's in the Village and culminate with an epilogue, created in partnership with The Stonewall Chorale, in the streets of the West Village. The prologue and epilogue are created by architect Norman Scott Johnson, director/creator James Scruggs, choreographer Irving Amigon, composer/designer Serge Ossorguine, and Rattlestick Directing Fellow Kevin Hourigan.
SAINT VINCENT'S PROJECT: NOVENAS FOR A LOST HOSPITAL will feature design by students of Brooklyn College as part of a new partnership between Brooklyn College and Rattlestick. The designers include: Wyatt Moniz (props), Karim Rivera Rosado (costumes, working in collaboration with professional costume designer Theresa Squire), and Yang Yu (set and lights), with professional sound designer Serge Ossorguine.
The performance schedule for SAINT VINCENT'S PROJECT: NOVENAS FOR A LOST HOSPITAL is Tuesday, June 12 through Friday, June 15 and Sunday, June 17 at 7:00pm. Tickets are $10, with student and senior tickets available for $5. Tickets can be purchased at www.ovationtix.com or by calling 212-627-2556.
Photo Credit: Walter McBride / WM Photos

Related Articles View More Off-Broadway

Stories

Shows
More Hot Stories For You