Irish Rep Announces February Programming For The Sean O'Casey Season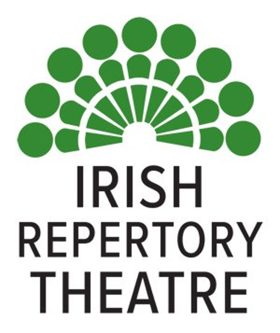 Irish Repertory Theatre announced today special events and programming for the month of February as part of the The Sean O'Casey Season, celebrating 30 years of Irish Repertory Theatre. February's events will include an exhibition at the New York Public Library for the Performing Arts about the work and life of Sean O'Casey, a screening of the 1972 film version of The Shadow of a Gunman starring Richard Dreyfuss, and free readings of four of O'Casey's rarely-staged early works (The Silver Tassie, Within the Gates, The Star Turns Read, and Purple Dust).
Sean O'Casey EXHIBITION
The New York Public Library for the Performing Arts, Dorothy and Lewis B. Cullman Center
3rd Floor Display - Shelby Cullom Davis Museum
January 28 March 23, 2019
The life and work of celebrated Irish playwright Sean O'Casey (1880-1964) will be explored through correspondence, scripts, production materials, and photographs. Among the works highlighted will be his Dublin Trilogy plays The Shadow of a Gunman (1923), Juno and the Paycock (1924), and The Plough and the Stars (1926), as well as later works such as Within the Gates (1934), Purple Dust (1945), and Cock-a-Doodle Dandy (1949). The exhibit will draw from the archival collections of such theatre luminaries as critic Brooks Atkinson, actress Lillian Gish, and producer and director Lucille Lortel, as well as the Theatre Division's scripts, programs, and photographs.
FILM SCREENING:
The Shadow of a Gunman
Directed by Joseph Hardy
Starring Frank Converse, Richard Dreyfuss, Jack MacGowran, and Sandra Morgan
The W. Scott McLucas Studio Theatre
Thursday February 21 at 7pm & Friday February 22 at 8pm
It's 1921, and the Irish War of Independence rages on the streets of Dublin as Irish revolutionaries clash with British auxiliary forces. Aspiring poet Donal Davoren tries to avoid the conflict, but when Donal learns of a rumor that he is a gunman on the run, he cannot resist the curiosity it stirs in beautiful young Minnie Powers and he cannot escape the attention of his other neighbors. As the rumor grows, the war outside moves closer to home with tragic consequences.
This film adaptation of O'Casey's famed debut play The Shadow of a Gunman was released in December 1972 for the USA Network. Starring a young Richard Dreyfuss as tenement resident Tommy Owens, this TV movie brought O'Casey's characters to a wider audience after previous stage productions, including a Broadway run from 1958-1959. Tickets are available now for $15 ($10 for Irish Rep Members).
FEBRUARY Sean O'Casey READINGS:

As part of The Sean O'Casey Season, Irish Rep is delighted to present free readings of all of Sean O'Casey's plays written from 1928 through his death in 1964 in the W. Scott McLucas Studio Theatre. With the O'Casey Cycle, this series represents a full retrospective on the work of Sean O'Casey. A selection of readings will be presented each month of the O'Casey Season. For the month of February, the readings are:
The Silver Tassie
Directed by Nicola Murphy
Saturday February 2 at 8pm & Sunday February 3 at 3pm
After leading his football team to victory, Harry Heegan arrives home in Ireland to a hero's welcome before grabbing his army gear and heading to fight in World War I. He discovers a living nightmare in the trenches of France, where the men, reduced to cannon fodder, speak in mangled incantations. Harry returns home to a hospital ward and a wheelchair. As the war fades into history, Harry attends a party at the local football club and discovers that his sporting and war hero days are behind him, and his life and future are altered forever.
Written in 1928, this tumultuous antiwar play was O'Casey's first work after his phenomenally successful Dublin Plays, which all premiered at The Abbey Theatre in Dublin. The Silver Tassie, however, was rejected by The Abbey, an insult that quickly devolved into a very public spat with W.B. Yeats (an Abbey founder); quarreling letters between the two luminaries were published in The Irish Times for several weeks. O'Casey's permanent move to England is often attributed to this fight, perhaps falsely, as O'Casey had actually moved the previous year. The Silver Tassie premiered in London in 1929, and was finally brought to the Abbey stage in August 1935.

Within the Gates
Saturday February 9 at 8pm & Sunday February 10 at 3pm
Set in a busy London park in the early 1930s, this allegorical play is divided into four parts representing each season. There, O'Casey introduces a wide cast of characters representing the city's diverse population, including a poet, a Bishop, an atheist, and many more. We meet a young woman, Jannice, who is out of work and has become an unenthusiastic prostitute. Her father, The Atheist, has abandoned her; in desperation, she appeals to The Bishop to no avail. Finally, Jannice befriends The Dreamer, an impoverished poet and visionary. But Jannice is dying. Desperately, she returns to The Bishop, fearing for her afterlife. The Bishop claims her for the church, but it is the Dreamer who speaks her funeral oration.
Originally written as a screenplay, O'Casey envisioned Within the Gates as a highly stylized film, and met with Alfred Hitchcock for a potential collaboration that never materialized. The work premiered as a play in 1934 at the Royalty Theatre in London, and in the fall of that year, O'Casey traveled to the USA for an American production. The play proved controversial and received mixed reviews in its time.

The Star Turns Red
Saturday February 16 at 8pm & Sunday February 17 at 3pm
As the world was swept up in the rise of fascism, O'Casey wrote this four-act political allegory about a conflict between communist and fascist forces. The story follows Red Jim, a character based on O'Casey's friend James Larkin, a trade-union leader and socialist, in a fictionalized event that resembles the 1913 Dublin General Strike. Red Jim leads his union to take over an unnamed country while contending with the ruthless efforts of the Saffron Shirts, a fascist organization supported by the Catholic hierarchy.
Considered one of O'Casey's most overtly political plays, The Star Turns Red was difficult to present when completed in 1939. The play was finally premiered on March 20, 1940 by the Unity Theatre in London, an amateur left-wing company. It was published that year by Macmillan in London, but the firm's New York office rejected the work due to its positive Communist themes. It made its Irish debut in 1978 at The Abbey Theatre. Although it received some critical success, The Star Turns Red remains one of O'Casey's most obscure and rarely-seen works.
Purple Dust
Saturday February 23 at 8pm & Sunday February 24 at 3pm
In the comic, mock-pastoral Purple Dust, two bumbling Englishmen move to rural Ireland after making a fortune through dubious business enterprises. They buy an old Irish mansion and plan to live off the land with their Irish mistresses. However, they are quickly outwitted by the country people they plan to exploit. Merry mischief ensues in this high-spirited satire.
Purple Dust was the first of O'Casey's comic pastorals, which he would go on writing for the rest of his career. Although published in 1940, its mockery of the British prevented the play from being performed during World War II. It was first performed in 1945 by the Liverpool Old Vic Company, and in 1956, was staged off-Broadway at the Cherry Lane Theatre in New York to wide acclaim and popularity. It became O'Casey's longest-running play after more than a year of performances.
All readings are free to attend and will take place on Irish Rep's W. Scott McLucas Studio Stage. To request an invitation, call the Irish Rep box office at 212-727-2737.
The Sean O'Casey Season also features The O'Casey Cycle - O'Casey's three most renowned works in repertory: The Shadow of a Gunman, Juno and the Paycock, and The Plough and the Stars; and free readings of all of O'Casey's other plays. Other planned events include symposiums, lectures, film screenings, a musical evening, and two exhibitions. The Sean O'Casey Season partners include Shivaun O'Casey (daughter of Sean O'Casey), Neil Pepe (Artistic Director, Atlantic Theater Company), the New York Public Library for the Performing Arts, Dr. Maureen Murphy (Hofstra University), Robert Lowery (Sean O'Casey Review) and more.
Sean O'Casey, the playwright most associated with the birth of a new, independent Ireland, also sparked the birth of Irish Repertory Theatre thirty years ago, when his play The Plough and the Stars inspired the first collaboration between Irish Rep founders Charlotte Moore and Ciar n O'Reilly, who stated We are delighted to return to the play that started it all, and we look forward to exploring the world of Sean O'Casey this spring.
For more information about Irish Repertory Theatre visit www.irishrep.org.