BWW Review: TRICK OR TREAT at 59E59 Theaters is a Must-See Dark Comedy About Family Secrets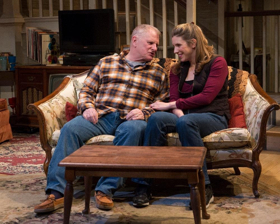 "I did what I had to do, I saved the family."
By Johnny in Trick or Treat
Trick or Treat, an absorbing dark comedy, is now on stage at 59E59 Theaters for a limited engagement through February 24. Written by Jack Neary, the show features the finest direction by Carol Dunne and an excellent cast. While the play portrays some serious family issues, it has just the right shades of humor. Get your tickets and see this show that everyone will be talking about.
It's Halloween night and the doorbell won't stop ringing with trick-or-treaters. But the Moynihan family is in the throws of a real crisis. Johnny is a distraught husband with a very disturbing secret about his wife, Nancy who has been suffering with Alzheimer's disease. Claire, their daughter comes to the family home, and after talking to Johnny, becomes understandably distressed. When Johnny's son, Teddy, a temperamental local policeman, arrives, he seems unable to offer any help. And Hannah, a meddling neighbor, makes matters more difficult by pushing her way into the Moynihan's home and refusing to leave. As the story unfolds, there are unpredictable twists and turns and some of the family's most carefully guarded secrets are revealed.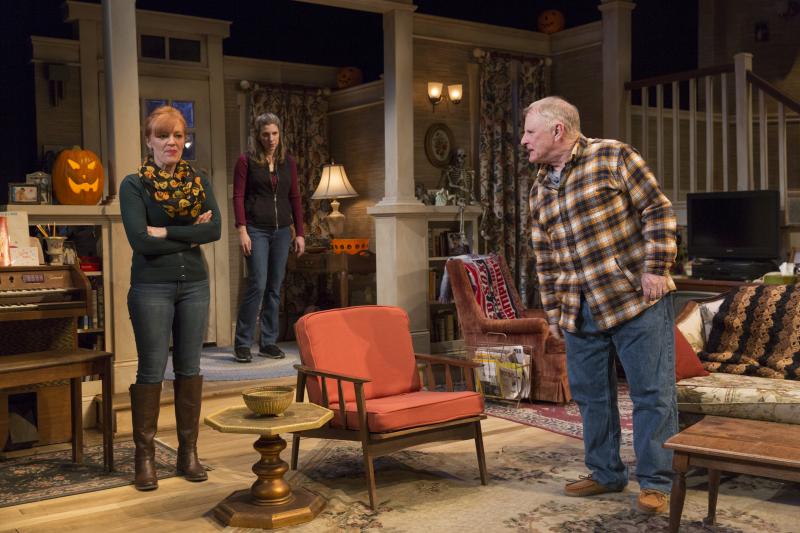 Trick or Treat stars Gordon Clapp, who deftly leads the talented cast as Johnny. The troupe also includes David Mason as Teddy; Kathy Manfre as Nancy; Kathy McCafferty as Hannah; and Jenni Putney as Claire. This four-person ensemble portrays Jack Neary's captivating tale with all the humor, spirit, and drama it demands.
We compliment the Creative Team that has created a great setting for Trick or Treat. They include scenic design by Michael Ganio; costume design by Allison Crutchfield; lighting design by Tyler M. Perry; sound design by Ben Montmagny. The Assistant Director is Joshua M. Feder; the Fight Director is Paul West; the Production Stage Manager is Kristin Herrick; the Assistant Stage Manager is Kelsey Koga.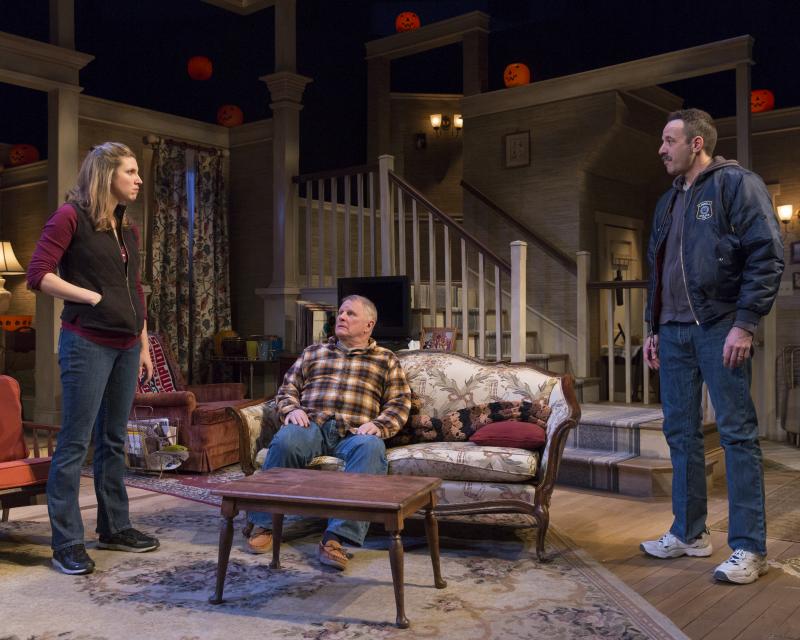 There are some tense, surprising and even absurd moments in Trick or Treat. Yet, audiences will be able to relate to the Moynihan family whose concerns smack of reality. Theatergoers should appreciate the opportunity to see this show while it is on the Upper East Side stage. It is a must-see production.
Trick or Treat is produced by Northern Stage. The show runs for 1 hour and 40 minutes with one 15-minute intermission. It will be performed through Sunday, February 24 at 59E59 Theaters (59 East 59th Street, between Park & Madison Avenues). The schedule is Tuesday - Friday at 7 PM; Saturday at 2 PM & 7 PM; and Sunday at 2 PM. Single tickets are $25 - $70 ($25 - $49 for 59E59 Members). To purchase tickets, call the 59E59 Box Office at 646-892-7999 or visit https://www.59e59.org/.
Photo Credit: Heidi Bohnenkamp