BWW Review: LESS THAN 50% at 59E59 Theaters-A Modern Play that Cleverly Blends Romance and Comedy
Less Than 50% is now on stage at 59E59 Theaters. Written by Gianmarco Soresi and directed by Jen Wineman, this show has a great deal of comic appeal but it also smacks of reality. The unique two-hander uses a clever combination of storytelling, stand-up comedy and a play within a play. The theater's intimate setting is the perfect venue for the production.
Gianmarco and Laura are college acting partners who fall in love. But both of them have personal issues as children of divorced parents and they struggle to develop a cohesive relationship. Laura experiences emotional stress over their situation, while Gianmarco writes a Fringe Festival play about the couple's romance, a play that they perform together. Throughout Gianmarco and Laura's story, you'll wonder if this couple has any chance of a future?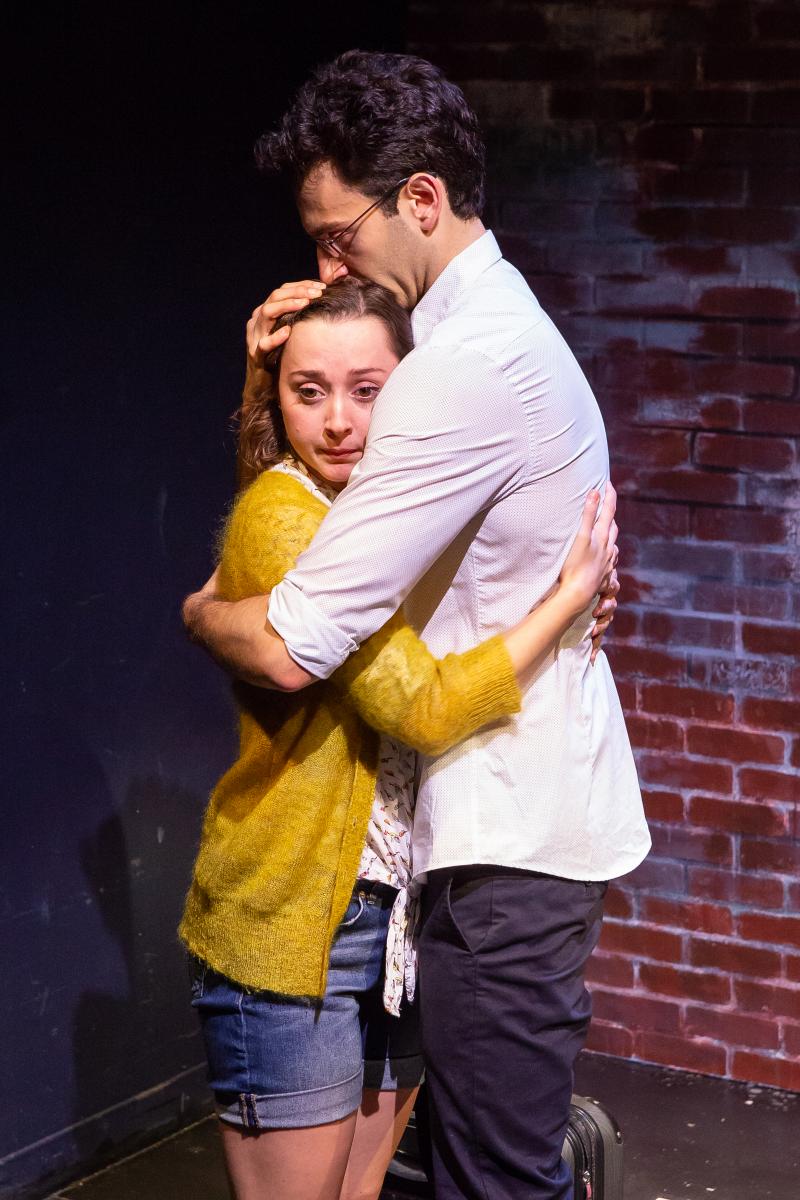 Less Than 50% stars Gianmarco Soresi as Gianmarco and Hannah Hale as Laura. Each of them shines bright in their roles as conflicted young lovers. During the show, Soresi occasionally steps away from the gripping scenes with Hale to perform some stand-up comedy bits that are relevant to the show's plot. His deliveries are not only hilarious, but totally on-point.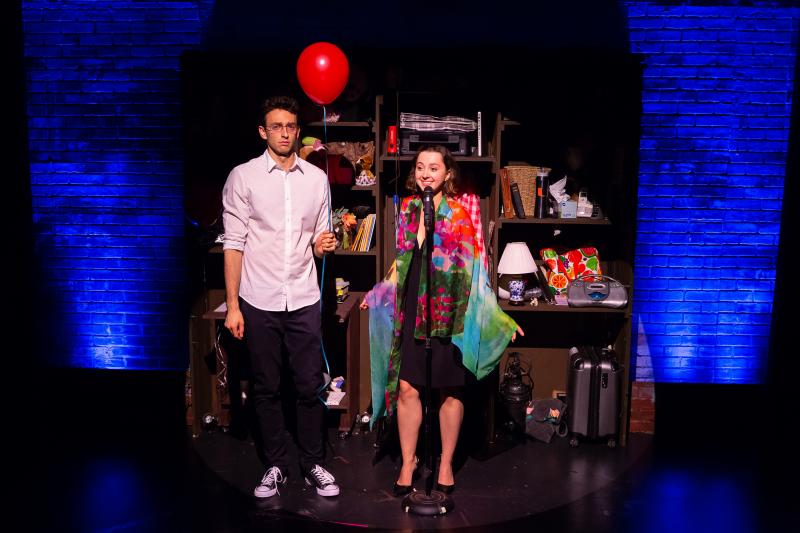 The Creative Team has done a great job of bringing Less Than 50% to the stage. They include scenic design by Ashleigh Poteat; costume design by Samantha Rose Lind; lighting design by Driscoll Otto; sound design by Emily Auciello; production design by John Erickson; prop design by Leila Ben-Abdallah. The Production Stage Manager is Daricel Calcano; Assistant Director is Daniela Seidl; Casting is by Michael Cessara, CSA; Dramaturge is Mary Kate Burke.
Less Than 50% is contemporary show that will appeal to a vast audience. Whether you're in love, longing for the right relationship or your romantic life is falling apart, you will be captivated and entertained.
Less Than 50% is produced by Produced by Robin Milling in association with James Brent White, Todd & Elizabeth Donovan, Joann Farda, Jesse Kearney, and New Light Theater Project. The show runs for 80 minutes with no intermission. It will be performed at 59E59 Theaters for a limited engagement through Sunday, September 1. The theatre is located at 59 East 59th Street, between Park and Madison Avenues. The performance schedule is Tuesday to Friday at 7:30 PM; Saturday at 2:30 PM & 7:30 PM; and Sunday at 2:30 PM. Single tickets are $25 ($20 for 59E59 Members). Tickets are available by calling Ticket Central at 212.279.4200 or by visiting http://www.59e59.org/.
Photo Credit:
Hunter Canning
@huntercanning