Albert J. Repicci's HONOR BOUND Begins Performances 4/18 at St. Luke's Theatre
Albert J. Repicci's new drama HONOR BOUND will begin previews on Friday, April 18th at St. Luke's Theatre, 308 West 46th Street, west of 8th Avenue in NYC, and open on Wednesday, May 14th at 8 PM. Performances of HONOR BOUND are Thursdays at 7 pm and Fridays at 8 PM, with additional performances on Tuesday, May 13th at 7 PM and Wednesday, May 14th at 8 PM. For more information, visit www.honorboundtheplay.com.
Directed by Josh Iacovelli, the play features Ross DeGraw, Christine Marie Heath, Anthony Laciura, Justin R.G. Holcomb and Nicole M. Carroll.
An ambitious young reporter tries to uncover secrets about a respected, retired doctor but instead discovers long buried conflicts between two old friends. Set against the bonds of baseball, curveballs are thrown and memories recaptured. The play moves back and forth between 1968 and 1992.
Produced by Gemstone Productions, HONOR BOUND will have sets and light design by Josh Iacovelli, costumes by Jennie West and sound design by Paul Bourgeois.
Albert J. Repicci's published works include the children's Christmas story, Sarah and the Red Scarf; Nantucket Musings, a book of photography, light verse and overview history of Nantucket; The Haberdasher, a short comedic play, and Bringing Satch Home, a baseball memoir. He served as an Op Ed contributor to the Greenwich Times and as their special correspondent to the Khmer Rouge trials in Cambodia prosecuting Comrade Duch, the perpetrator of the killing fields. Al was associate producer for the Off Broadway and regional productions of "Soul Survivor," " It's Still My Turn," "Hosanna," "Talking Things Over with Chekhov," "Aspirins and Elephants" and the documentary "The Ladies of Grove Street." He also produced the documentary Dentistry in the Bush, a series of films and interviews featuring volunteer dental service in Mozambique, the Peruvian Amazon, Cambodia, Nepal, the Philippines, Mongolia, Rwanda and Vietnam, as well as a portfolio of 12 silent films.
Josh Iacovelli recently directed Shea, Prince of Christmas at St. Luke's Theatre, revivals of Six Characters in Search of an Author, The House of Blue Leaves, Romeo and Juliet, Trojan Women and Little Shop of Horrors. Josh has also designed numerous Off-Broadway hits including Disaster! A 70s Disaster Movie Musical, Zero Hour, Cougar The Musical, Black Angels over Tuskegee, Danny and Sylvia, Dietrich and Chevalier, Sistas the Musical, and Greed!
ROSS DEGRAW, who plays retired doctor Jack, has appeared in NYC and in regional theatres as well as on TV in The Good Wife, Hostages, Boardwalk Empire, etc. CHRISTINE MARIE HEATH, who plays Jack's wife Kay, has performed in Europe and the Far East and is currently dance captain and understudy for three roles in Cougar The Musical. ANTHONY LACIURA, who plays Jack's friend Irwin, is an internationally acclaimed tenor and recipient of two SAG Actor Awards for playing 'Eddie Kessler' for 4 seasons on Boardwalk Empire. JUSTIN R.G. HOLCOMB, who plays Peter, a newspaper editor, has appeared off-Broadway in Channeling Kevin Spacey, Orphan Train, Hamlet, and The Cherry Orchard among others. NICOLE M. CARROLL, who plays Lisa, a journalism intern, played Tiffany on Biography's Celebrity Ghost Stories and has appeared in several independent films.
Tickets for HONOR BOUND, at $59.50 and $39.50, are available via Telecharge.com or 212 239-6200. Tickets are also available at the St. Luke's Box Office, 308 West 46th Street, seven days a week.
Performances of HONOR BOUND, which begin on Friday, April 18th at 8 PM at St. Luke's Theatre, 308 West 46th Street, west of 8th Avenue, NYC, are Thursdays at 7 PM and Fridays at 8 PM, with additional performances on Tuesday, May 13th at 7 PM and Wednesday, May 14th at 8 PM. HONOR BOUND opens officially on Wednesday, May 14th at 8 PM.
| | |
| --- | --- |
| Vote Now for the 2022 BroadwayWorld Off-Broadway Awards | |
| voting ends in | |
More Hot Stories For You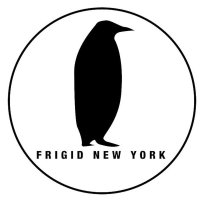 FRIGID Festival Takes Stand Against Hate Speech; Pulls Show Deemed to be Anti-Trans

December 8, 2022

Read the FRIGID Festival's statement taking a stand against hate speech. A show was recently drawn for The FRIGID Fringe Festival 2023, which the organization deemed to be anti-trans. 
---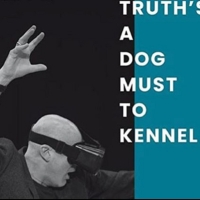 US Premiere of TRUTH'S A DOG MUST BE A KENNEL to Open at SoHo Playhouse This Month

December 8, 2022

Following an Award winning engagement at The Edinburgh Fringe Festival, Truth's A Dog Mist Be a Kennel, written and performed by Tim Crouch, will play SoHo Playhouse as part of the Fringe Encore Series.
---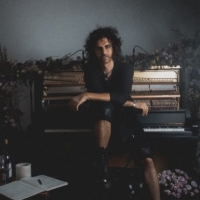 Stephan Moccio to Join MONET'S GARDEN: THE IMMERSIVE EXPERIENCE for One Night Only

December 8, 2022

For one night only on Thursday, January 12, one of the most compelling composers in music today, Stephan Moccio, will bring his piano to Monet's Garden The Immersive Experience at 30 Wall Street for a live concert: Stephan Moccio: Le Jardin de Monsieur Monet.  
---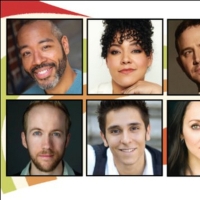 Red Bull Theater's YOUR OWN THING Starring Eddie Cooper, Lilli Cooper, Santino Fontana & More to Take Place Next Week

December 8, 2022

RED BULL THEATER will rediscover the hit 1968 musical Your Own Thing and to give it its the first New York presentation in decades with a star-studded cast lead by Eddie Cooper, Tony Award nominee Lilli Cooper, Tony Award-winner Santino Fontana, Olivier Award-winner Lesli Margherita, Simon Pearl, Michael Pilato, Jennifer Sánchez, and Vaden Thurgood. 
---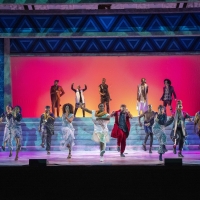 The Classical Theatre of Harlem's TWELFTH NIGHT Starring Kara Young is Coming to NYU Skirball

December 8, 2022

NYU Skirball will present The Classical Theatre of Harlem's acclaimed production of Twelfth Night, winner of two 2022 AUDELCO Awards, running February 11 – 19 at NYU Skirball. 
---