Photo Coverage: Swift Creek Mill Theatre Presents QUILTERS
Quilters
By Molly Newman and Barbara Damashek
A joyous and moving musical celebration of American womanhood, paying eloquent tribute to the courage and spirit of our nation's pioneer women. Joy, pain, laughter and tears form a human patchwork of epic proportions.
Schedule & Ticket Information
Location:
Swift Creek Mill Theatre
17401 Jefferson Davis Hwy.
P.O. Box 41
Colonial Heights, VA 23834
Dates:
Opening: March 31, 2011 at 8:00 PM
Press Night: April 2, 2011
Closes: May 14, 2011
Theatre Only: $35.00 (plus service charge)
Buffet & Theatre  50.00 (plus service charge)
Senior, Military, Student & Group rates available
Call 804-748-5203 for reservations or visit www.swiftcreekmill.com for online ticketing.
Cast:
Katy Burke
Emily Cole
T'Arah Craig
Audra Honaker
Jacqueline Jones
Brittany Simmons
Ali Thibodeau
Creative Team:
Direction and Set:
Musical Director:
Lights:
Costumes:
Tom Width
Paul Diess
Joe Doran
Maura Lynch Cravey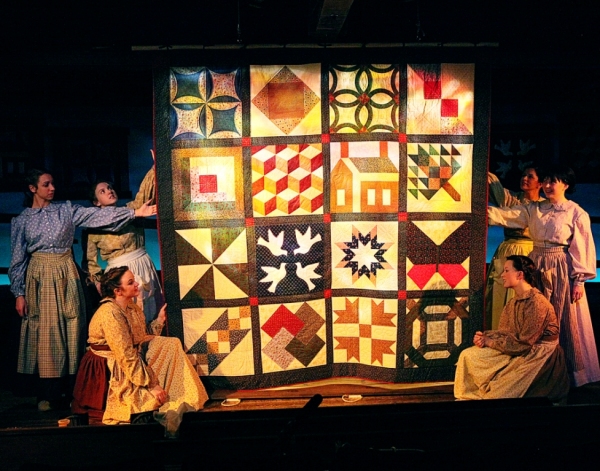 Katy Burke, Brittany Simmons, Emily Cole, T'Arah Craig, Audra Honaker, Ali Thibodeau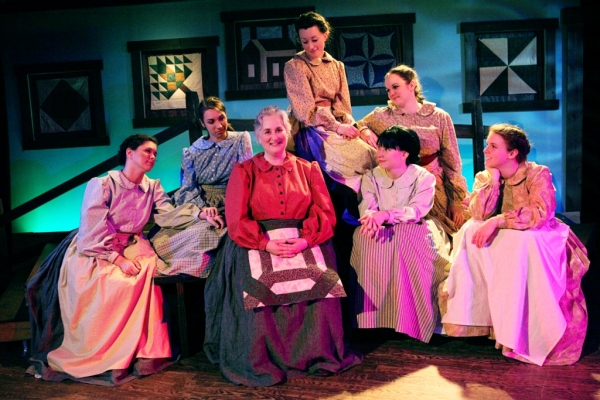 T'Arah Craig, Katy Burke, Jacqueline Jones, Ali Thibodeau, Emily Cole, Audra Honaker, Brittany Simmons

Audra Honaker and Ali Thibodeau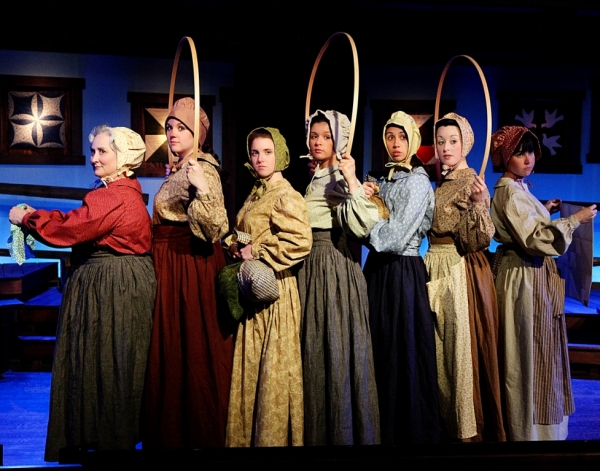 Jacqueline Jones, Emily Cole, Brittany Simmons, T'Arah Craig, Katy Burke, Ali Thibodeau, Audra Honaker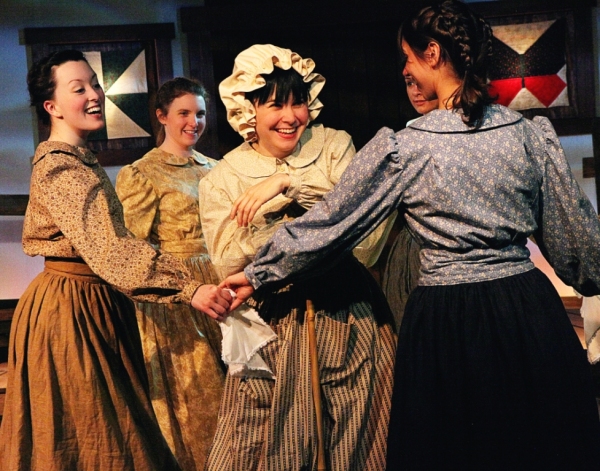 Ali Thibodeau, Brittany Simmons, Audra Honaker, T'Arah Craig, Katy Burke