Photos: First Look at Heritage Theatre Festival's A CHORUS LINE
Get a first look at Heritage Theatre Festival's season-opening production of A Chorus Line!
The show marks the first in the tenure of Jenny Wales as Artistic Director at HTF.
Starring Nikka Graff Lanzarone (CHICAGO, WOMEN ON THE VERGE...) and directed and choreographed by Matthew Steffens (DOCTOR ZHIVAGO, QUEEN OF THE NIGHT), A Chorus Line will run through July 1.
Click here to reserve your tickets now!
Nikka Graff Lanzarone starred on Broadway in the role of Velma Kelly in Chicago and was a member of the original Broadway cast of Women on the Verge of a Nervous Breakdown. Lanzarone's long and impressive resume includes Off-Broadway and regional theatre credits including roles in SWEET CHARITY, SEUSSICAL, HELLO AGAIN, and ZORBA; Lanzarone has worked at such theatres as Long Wharf Theatre, The Goodman, Paper Mill Playhouse, and many others.
Lanzarone is joined in the cast by Jim Moscater as Zach, Jesus Sepulveda as Larry, Emma Benson as Bebe, Camden Loeser as Mike, Hannah Kevitt as Connie, Jeffrey Marc Alkins as Greg, Helena Fay Thompson as Sheila, Kade Wright as Bobby, Ainsley Seiger as Maggie, McLain Powell as Judy, Mason Reeves as Richie, Josh Dunn as Al, Cassidy Halpin as Kristine, Gianina Mugavero as Val, Michael Hardenberg as Mark, Julian Sanchez as Paul, Nisa Mercado as Diana , Alisa Ledyard as Vickie, Camden Luck as Trisha, Christine Thalwitz as Lois, and Daniel Kingsley as Roy.
Steffens and Wales saw more than 400 actors in New York, Washington, D.C. and Charlottesville during the audition process for the show. "Time after time we found ourselves seeing and feeling something new from the show thanks to the unique perspective our actors were bringing from their talents and their backgrounds," Steffens said. "The interest in each city we traveled to blew me away. I felt like I was actually in A Chorus Line, as ten groups of 35 dancers learned combination after combination in the course of a single day."
Supporting the first-rate cast, Steffens said, is an outstanding design team that brings the same mix of national, regional, and local talent and vision. "Working with our design team on A Chorus Line has been a dream. Our Music Director, Greg Harris is a phenomenal musical talent and skilled collaborator who knows Heritage as well as anyone thanks to his long history of great work here; Lee Kennedy, our lighting designer is a professor at UVA who most recently opened Summer and Smoke at Classic Stage Company in NYC; Alexae Visel, Costume Designer, has worked at such theatres as Yale Repertory Theatre and Theatre for a New Audience; Scenic Designer Chris Thompson was most recently working as the Assistant Scenic Designer on My Fair Lady on Broadway; Sound Designer Michael Rasbury is a professor at UVA and has worked regionally around the country. It's a strong team who is pushing me to think about A Chorus Line in new and innovative ways."
The Heritage Theatre Festival 2018 season will continue with Harvey, directed by Desdemona Chiang (July 6-15); The Cocoanuts, featuring and directed by Frank Ferrante, (July 20-29); and The Mountaintop, by Katori Hall and directed by Kathryn Hunter-Williams (July 27-August 5).
For more information on Heritage Theatre Festival, visit www.heritagetheatrefestival.org.
Photo credits: Ken Huth of Huth Photo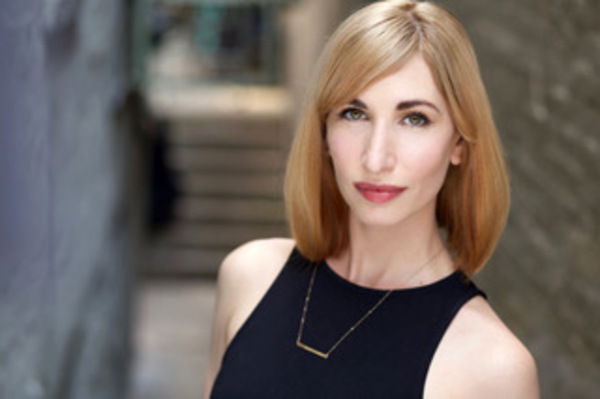 Nikka Graff Lanzarone as Cassie in Heritage Theatre Festival's A Chorus Line

Nisa Mercado as DiAna Morales and the cast of Heritage Theatre Festival's A Chorus Line

The cast of Heritage Theatre Festival's A Chorus Line