BWW Review: STILL LIFE WITH CHICKENS at Mangere Arts Centre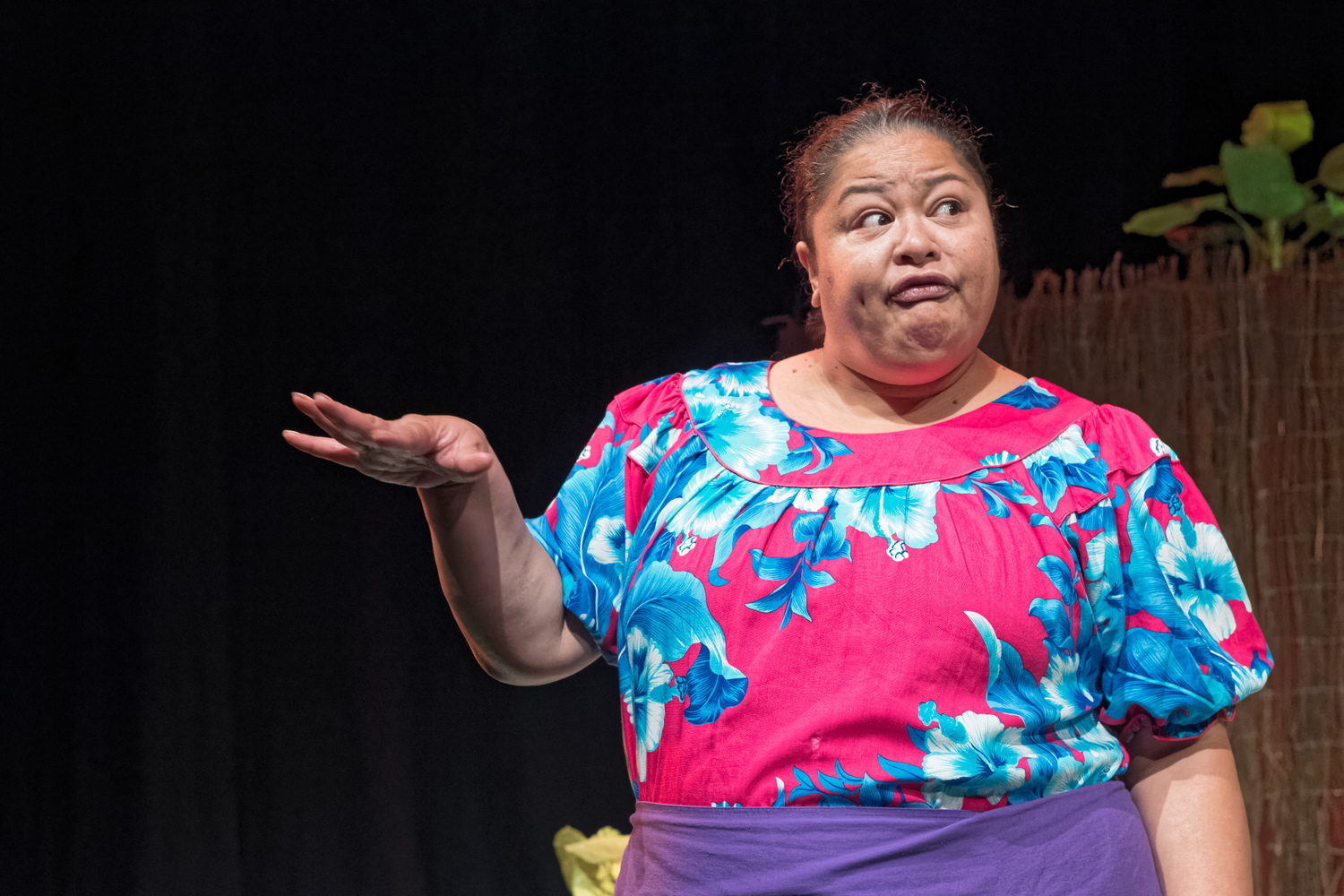 Still Life With Chickens is a masterfully crafted piece of sublime simplicity that captures the heart of our humanity.
The premiere season opened last night at Mangere Arts Centre. This award winning play is presented by Auckland Theatre Company in association with The Auckland Arts Festival.
Playwright David Mamea won the Adam Award for Best New Zealand Play in 2017 with this endearing story of Mama as she reveals her thoughts and feelings looking back on her life.
The slice-of-life story also paints a vivid portrait of the local neighbourhood, its colourful characters, and Mama's dreams for herself and her family.
Expect to be immersed as Goretti Chadwick, in the role of Mama, conquers, engages and takes you on an emotional journey. One cannot help but love Mama; her humour, pathos and raw emotion as she finds solace in the revelation of her life, first to Blackie her recently deceased cat and then Moa, a chicken who takes up residence in her back garden.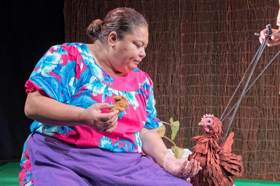 A metaphor of the cycle of life is beautifully revealed through Mama's relationship with the chicken. The story is so cleverly put together and performed that we cannot help but be drawn in.
Puppeteer Haanz Fa'ave-Jackson is simply brilliant. He melds with the chicken puppet to become one entity in a raw expression that only an audience member can explain. Seeing is truly appreciating.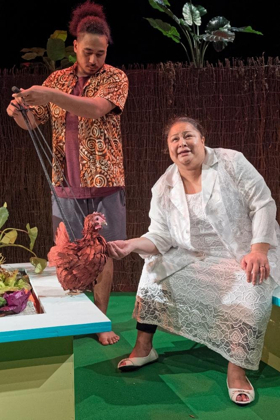 Accolades to Puppet Maker Helen Fuller for her clever creation of the chicken.
The set is great, the lighting fabulous and Director Fasitua Amosa has honoured the words of playwright David Mamea with integrity and flair.
Auckland audiences will only stand up when they are truly moved. The play concluded with the near full house jumping to their feet in a standing ovation resonating with a full deep response to the the emotional depth of the beautiful piece of art that had unfolded before them.
Still Life with Chickens:
Mangere Arts Centre: 8 - 14 March 2018
ASB Cube, ASB Waterfront Theatre: 17 - 24 March 2018
Centrepoint Theatre, Palmerston North: 7 - 15 April 2018
Circa Theatre, Wellington: 8 May - 2 June 2018
Bookings:
Mangere Arts Centre: https://www.eventfinda.co.nz/2018/still-life-with-chickens/auckland/mangere
ASB CUBE: https://nz.patronbase.com/_ATC2/Productions/18SL/Performances