Photo Flash: First Look - BILLY ELLIOT THE MUSICAL Dances Into Rivertown Theaters
Rivertown Theaters for the Performing Arts presents the 1st new production and regional premiere of the award record-breaking Billy Elliot The Musical opening tonight, January 13, and running through January 29, 2017. BroadwayWorld has a first look at the cast in action below!
In New York, Billy Elliot The Musical won ten Tony Awards and ten Drama Desk Awards, including in each case, Best Musical. The production received fifteen Tony Awardnominations, tying with The Producers for most nominations ever received by a Broadway show before Hamilton, and winning ten.
Millions of fans... Thousands of standing ovations...... this is Billy Elliot The Musical, the spectacular show with the heart, humor and passion named Time Magazine's "Best Musical of the Decade!" based on the international smash-hit film and featuring a score by music legend Elton John, Billy Elliot is an astonishing theatrical experience that will stay with you forever. Set in a northern English mining town, against the background of the 1984 miners' strike, Billy Elliot is the inspirational story of a young boy's struggle against the odds to make his dream come true. Follow Billy's journey as he stumbles out of the boxing ring and into a ballet class where he discovers a passion for dance that inspires his family and community and changes his life forever. Adult language, recommended for mature audiences.
CAST:
Billy- Marcel Cavaliere
Ms.Wilkinson - Liz Argus
Jackie Elliot - Mike Harkins
Tony Elliot - Bryce Slocumb
Grandma- Becki Davis
Michael - Ryan Smith
George - Lou Dudoussat
Mr. Braithwaite - Kevin Murphy
Debbie - Meredith Charbonnet
Lesley - Allee Peck
Big Davey - BrIan Rosenthal
Mum - Kelly Fouchi
Female Ensemble:
Emilie Redmann
Jacquelyn Achord
Male Ensemble:
Dwayne Sepcich
Jason Picus -Favre
Greg Nacozy
Donald Loupe jr
Trevor Brown
Deiveon Matrinsen
Drew Arnold
Earl Scioneaux
Trey Lagan
Michael Dendy
Zak Moses
James St. Juniors
Ballet Girls:
Savannah Fouchi
Tess Fouchi
Diana Ledet
Meredith Charbonnet
Annie Carr
Ellie Kuchler
Daisey Mackey
Abigail Rondey
Lauren McMahon
Kelly Laines
Mary Clare Eastland
Harlie Stevens
Margo Esquival
Young Male Ensemble:
Allen Boudreaux
Ballet Boy- Clay Kinler
Older Billy - Kirk Gagnon
Small Boy- Will Danflous
CREATIVE TEAM:
Director - Kelly Fouchi
Choreographers - Karen Hebert, Annie Taffaro, Ashley Schmidt
Musical Director- Alan Payne
Set Designer- Eric Porter
Costume Designer - Erin Routh
Stage Manager - Meghan Shea
Lighting Designer - MelissA Martinez
Propsmaster- Nathanael Trahan
To purchase tickets and for more information, call the Box Office: (504) 461-9475 or (504) 468-7221 or visit www.RivertownTheaters.com. Rivertown Theaters for the Performing Arts is located at 325 Minor St. in the heart of Kenner's historic Rivertown district.
Photo Credit: John Barrios


The cast of BILLY ELLIOT in 'Solidarity'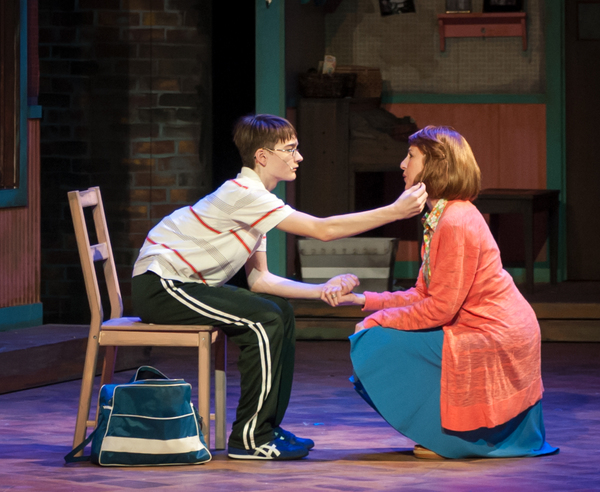 Billy (Marcel Cavalier) & Mum (Kelly Fouchi) in 'The Letter'

The cast of BILLY ELLIOT go 'Deep Into the Ground'

Mrs. Wilkinson (Elizabeth Argus) and the Ballet Girls perform 'Shine'

Grandma (Becki Davis Bradford) and Billy (Marcel Cavaliere) and the men of BILLY ELLIOT perform 'Grandma's Song'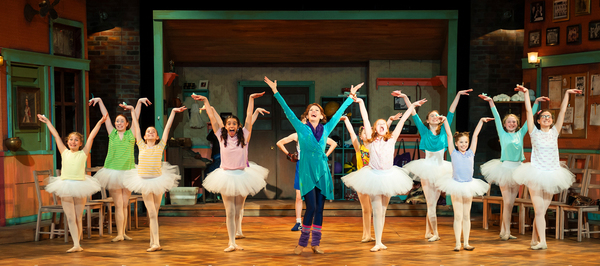 Ballet Girls: Elli Kuchler, Lauren McMahon, Annie Carr, Kelly Laines, Mrs. Wilkinson (Elizabeth Argus), MaryClare Eastland, Tess Fouchi, Savannah Fouchi, Abigail Rondey, Diana Ledet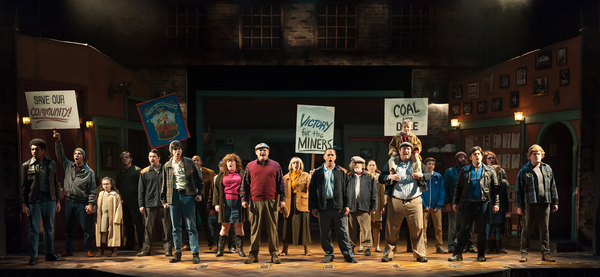 The cast of BILLY ELLIOT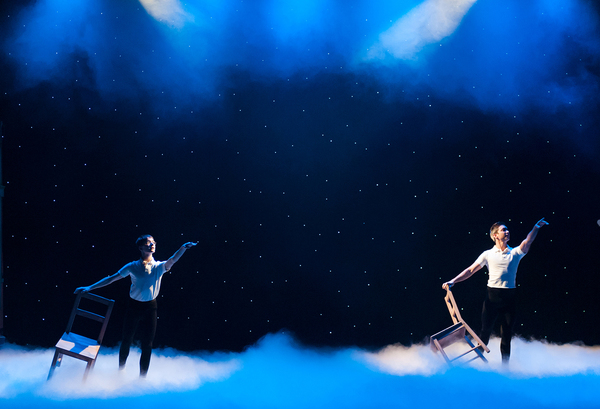 Billy (Marcel Cavalier) and Older Billy (Kirk Gagnon)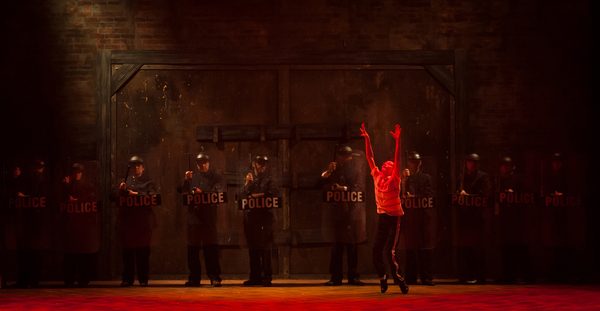 Billy Elliot (Marcel Cavalier) in 'Angry Dance'