The Irish Balladeers Show Plays the John F. Kennedy Library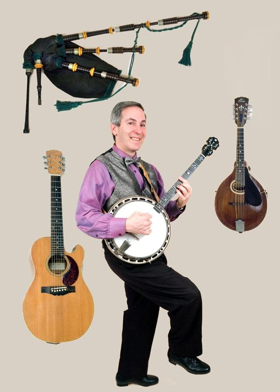 Actor-Musician, Richard Stillman and fiddler, David Rimelis will be performing The Irish Balladeers show on Sat. March 10th at the John F. Kennedy Library.
This is a family show that celebrates Irish music, storytelling and step dancing. Richard will be telling stories & playing tenor banjo, bagpipes, pennywhistle, bones, harmonica and guitar. David Rimelis will be playing fiddle and guitar.
Richard Stillman is an actor, musician and storyteller. He has performed on Broadway, the Kennedy Center and in regional theaters from New Jersey to Alaska.
For reservations call: 617-514-1644 or click here.