BWW "Spotlight on" The Moorestown Theater Company's ANNIE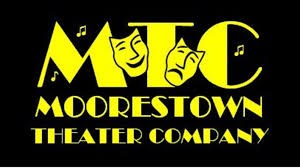 The Moorestown Theater Company (MTC) is celebrating its 150th production by bringing back a fresh new take on its very first production of ANNIE back in 2003. But this is just one of the special features of this very unique theater company in the heart of beautiful Moorestown NJ.
In the words of MTC's Producing Artistic director; "Man of many hats" Mark Morgan, "It is going to be a very busy summer of theater for the Moorestown Theater Company (MTC) in July and August 2018. In fact, in the 51 days between July 5 and August 24, MTC will present 40 performances of seven different productions (including a staff talent show); yes, we do get a little crazy at MTC in the summer!"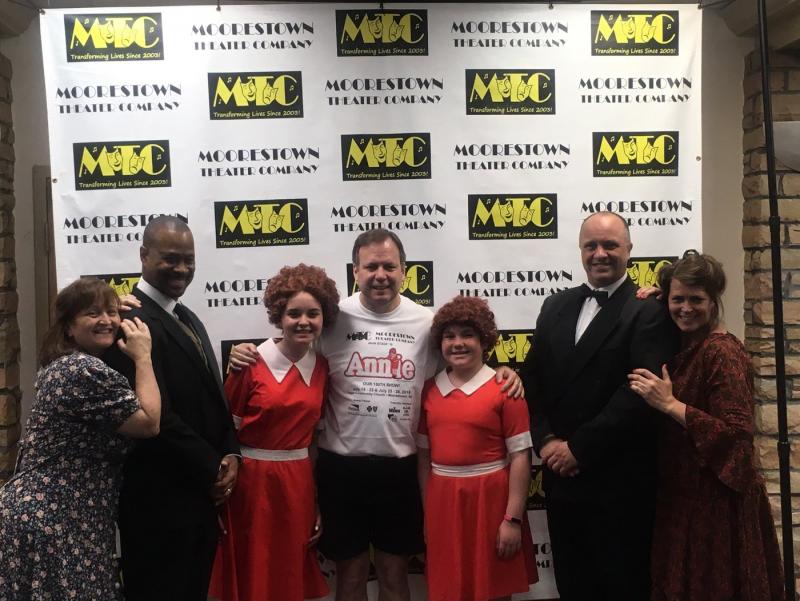 First, let's talk about this ANNIE's casting. Channel 6abc Anchor and "Moorestonian" Rick Williams will share the role of 'Daddy Warbucks', a dream role that this "news- by- day-stage- by- night" father seems to thoroughly enjoy. More on this later... NJ State Senator Troy Singleton plays President Franklin D. Roosevelt. Cabinet Member 'Harold Ickes', Burlington. Co. Reg. Chamber of Commerce President / CEO Kristi Howell and Moorestown Councilperson Lisa Petriello as Cabinet Member 'Frances Perkins' (the first female cabinet member!) are among the adults.
MTC Managing Director Carol Ann Murray plays Miss Hannigan and MTC Producing Artistic Director / Annie Director Mark Morgan plays Rooster Hannigan. National Jr. Theater Festival (JTF) All-Stars (2015 & 2017) Juliet Morgan (15-years-old, Moorestown) and (2018) Lily Sims (11-years-old, Mount Laurel) will share the role of 'Annie'. Morgan was also 'Infant Annie' as a six-month-old in MTC's debut production of Annie in 2003! Both 'Roosters' / 'Annies' are being played by real-life Fathers /Daughters (Mark / Juliet Morgan in the 'Black' Cast & Mike / Lily Sims in the 'Gold' Cast). This is also the 100th production that Morgan has directed for MTC! Are we getting the idea that this is a real family and community adventure yet?!
I caught up with the multi-talented Director Mark Morgan to shed some light on the
"All Ages" Show concept that the theater adopted as part of their standard. Morgan explains, "We want everyone who wants to be part of our theater company, young and old to have that opportunity regardless of their age or talent. The only rule is that children under 12 must be bring an adult onstage! Over the years this unique rule led many mothers, fathers, aunts, uncles even grandparents, some a bit reluctant, to step on stage for the first time". Surprisingly, many of the adults return several times. Mark goes on" as adults we get to watch our children in sports, dance recitals etc. But the playing field is equal on stage, as the adults get to play along with their children. If we have too many people, we just make room for more... we just build a bigger sandbox to play in".
So when Philly's news anchor Rick Williams's son Nicholas was six years old and the acting bug bit, Rick had no choice but to "join in the act", as does any child between 6-12 longing to become a rising star. But he also coaxed his wife Jocelyn; a Cooper University Hospital OB-GYN to share the stage and the fun. They've all been part of several productions ever since. Soon half the town of Moorestown was either on stage at the MTC...and the other half are in the audience cheering them all on! Among Rick's favorite roles in his 10+ productions are The Cowardly Lion (Wizard of Oz) and he's now playing Daddy Warbucks (ANNIE) 16 years later alongside his son, now 16 yrs. old in the ensemble of this show. "MTC has been such a rewarding experience for me and my family", Williams shares. "MTC is truly Community Theatre at its best. No one is excluded regardless of their talents!" Williams admits at first "he thought he was best suited to play a tree" until Mark Morgan discovered this moonlighting news anchor really had some talent and a big heart to match it.
MTC is a unique theater that allows young people to learn grow and share the stage
with their adult family members. As Rick puts it,"my son will be leaving for college in a few years so this may be our last production together and it's been so rewarding". Rick is also a proud board member of MTC. Their upcoming 2018 Season includes ANNIE which will run from July 19 to July 28 followed by FIDDLER ON THE ROOF, NEWSIES AND BROADWAY KIDS. For tickets and more information visit www.moorestowntheaterco.org or call 856.778.8357
Photos: Partial pre-show cast photo, Producing Artistic Dir. Mark Morgan, ABC News anchor; Rick Williams, MTC's Lion King company
Photos: courtesy of MTC and Mark Morgan