BWW Review: RAGTIME at The Sketch Club Players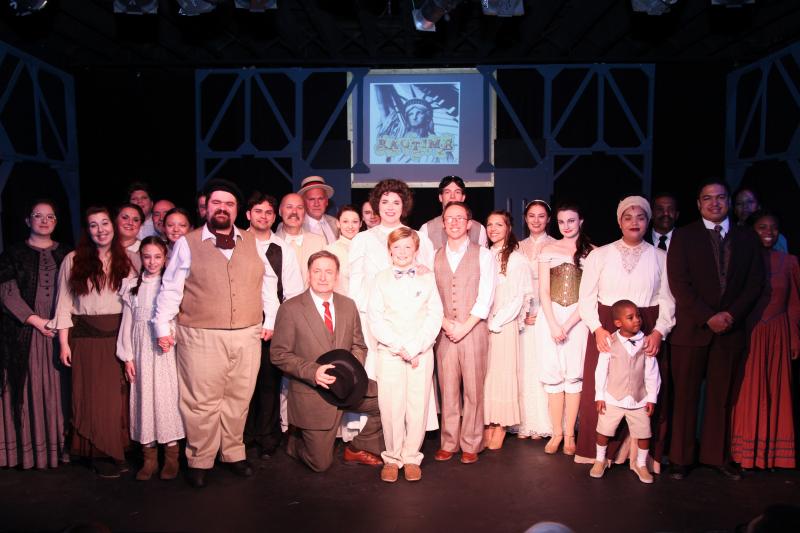 It's one thing to enjoy a 'really big' show on a big stage and expect to be impressed, but to see a theater company of modest size pull off a show of epic proportions is a really BIG deal. Deep in the heart of Woodbury New Jersey sits the home to The Sketch Club Players; a 2 story old school house style brick building and they are doing some incredible work. The sweeping musical based on the novel 'Ragtime' by E.L. Doctorow came alive with a strong cast that both dazzled vocally and emotionally. Director Jason Mangano had no easy task staging a community of people from various backgrounds onstage at the same time in a setting not much bigger than a school classroom.
The Musical-with book by Terrence McNally, and the spectacular score by Stephen Flaherty and Lynn Ahrens follows the lives of three families and their communities through the tumultuous and promise filled early 20th century. For each member of the African American, upper-class suburbanite, and Eastern European immigrant groups, the fight for understanding brought unique perspectives to this vibrant and challenging time in American history.
Ragtime is a show that reaches hearts to the core. No story more dramatic and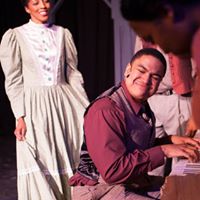 touching than the relationship of the musical's central couple, Sarah played by Amani Alexander and Coalhouse Walker Jr played by Dominic Santos. With a highly charged emotion- fueled score it reveals the carelessness of young love in songs "Sarah Brown Eyes" the heartbreak of the losses that weighs heavy on the two young lovers. The powerful desperation of "Your Daddy's Son" and the smooth sorrow of "Coalhouse's Soliloquy" equally express emotional power. Both Amani and Santos are expressively caught up in their respective roles and are played beautifully. The role of Father was played nicely by Mark Dixon and Mother beautifully played and sung by Kendra Eckbold whose soars in "Back To Before". From Emma Goldman played by Jennifer Weir to Evelyn Nesbit played by Lauryn Morgan Thomas, each actor delivers a performance to be proud of and thoroughly grabs the audience at every scene. For a musical already driven so lyrically by the stories of individuals, these actors made me taste the struggles, the disappointment, and the hope that they each lived.
Mangano not only makes good use of his talented cast but staging the movement of so many actors in a small space so successfully is a feat in itself! Sets are minimal while the focus is on the beautiful presentation each actor delivered. Outstanding performances are offered by Mark Marano who plays Tateh and Bill Zeoli playing the younger brother. Nearly all the cast are newcomers to Sketch Club Players and I dare say this won't be the last time these talented folks will be seen on stages everywhere in the Delaware Valley.
RAGTIME played at the Sketch Club Players from Oct. 27 to Nov. 11 at 433 Glover Street, Woodbury NJ 08096. For more information visit www.sketchclubplayers.org or call 856.848.8089
Photos: Courtesy of The Sketch Club Players
Pati has been involved with various aspects of the theater from hosting large groups to Broadway shows in the early 90's to supporting various Broadway (read more...)