Review: Eagle Theater's RAGTIME Reaches Hearts to the Core
A Sweeping musical based on the novel 'Ragtime' by E.L. Doctorow comes alive once again with a strong cast that does justice to the spectacular score by Stephen Flaherty and Lynn Ahrens. Easily one of the most under-rated musicals to come out of Broadway in the last 20 years, Ragtime: The Musical-with book by Terrence McNally, follows the lives of three families and their communities through the tumultuous and promise filled early 20th century. For each member of the African American, upper-class suburbanite, and Eastern European immigrant groups, the fight for understanding brought unique perspectives to this vibrant and challenging time in American history.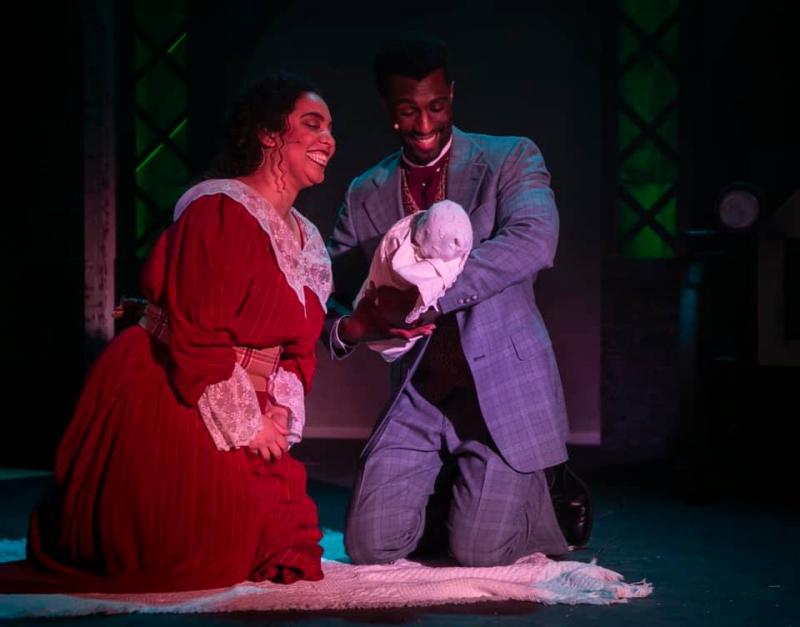 No story is more dramatic and touching than the relationship of the musical's central couple, Sarah played by Cecilia Snow and Coalhouse Walker Jr played by Ezekiel Andrew, Both new comers to the Eagle. With a highly charged emotion- fueled score it reveals the carelessness of young love in songs "Sarah Brown Eyes" the heartbreak of the losses that weighs heavy on the two young lovers. The powerful desperation of "Your Daddy's Son" and the smooth sorrow of "Coalhouse's Soliloquy" equally express emotional power. Both Snow and Andrew are passionately caught up in their respective roles, well paired to near perfection. The role of Father is played nicely by newcomer Brian Michael Henry, a proud Equity member and Mother beautifully played and sung by Eagle Favorite Kimberly Suskind whose soars in "Back To Before" as she seamlessly embraces this role with grace and power. Eagle favorite Adam Hoyak plays Younger Brother with great passion. This is the second time Hoyak and Suskind play brother and sister since the heartrending Eagle production of John and Jen.
From Emma Goldman powerfully played Hanna Gaffney to Evelyn Nesbit played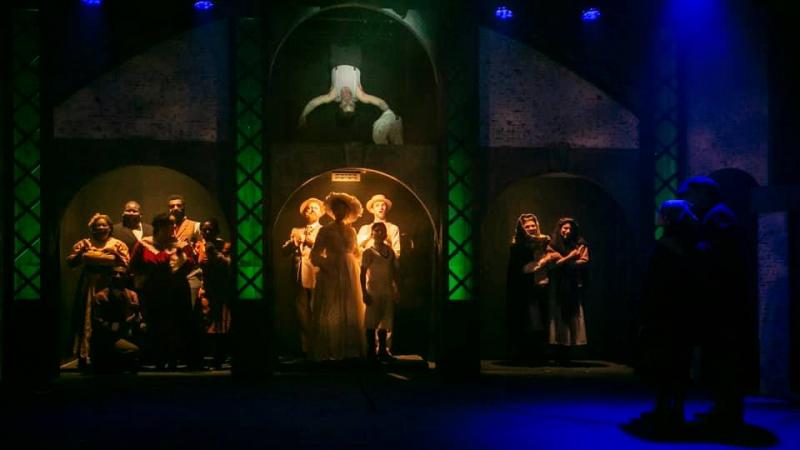 delightfully by Eagle newcomer Patti-Lee Meringo each actor delivers a performance to be proud of and thoroughly grabs the audience at every scene. The always popular Eagle favorite Will Stephen Connell, last seen as Teddy in Eagle's Little Women thrills as Harry Houdini, a role he's been 'roped up' in before! Bringing passion to the production is the inextinguishable optimism and fatherly devotion of Tateh played by Spencer Rowe, faced with years of hardship after his decision leave for a new life in America with his daughter, the adorable Annabelle Corigiliano. The two also become the focal point throughout the show. Rowe's Tateh is rooted in kindness and determination. An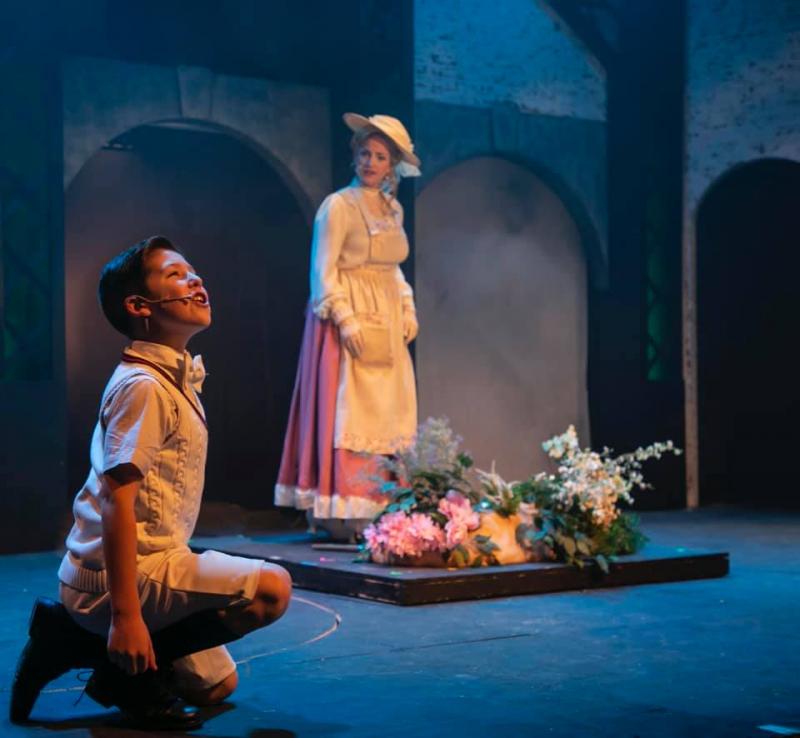 outstanding performance is put in by Colin Rivell as Little Boy!
For a musical already driven so lyrically by the stories of individuals, these actors made me taste the struggles, the disappointment, and the hope that they each lived. This was my fourth go round with Ragtime and I marvel at the depth of talent and emotion this show continues to draws out at each mounting. But this never happens by chance. Eagle's Artistic Director Ted Wioncek III, once again pulls out all the stops with the 'largest production' in Eagles' history to date. Wioncek "deploys" his experience for effective use of scenery in motion to keep up with a vast amount of people weaving throughout a modest sized stage with great effectiveness. The Vocal score is directed passionately by Jason Neri. Outstanding lighting designs are in good hands with the talented Chris Miller as we are transported smoothly from one scene to another designed by Don Swenson. Choreographer Nicole Calabrese has her hands full with the multi faceted staging and costumes by Samantha Hitman are spot on for that century!
RAGTIME plays at the Eagle Theater - 208 Vine St., Hammonton NJ on selected days until February 17. For Tickets and more information visit www.eagletheatre.org or call 609.704.5012
Photos by Chris Miller