Feature: NU AL 55.000 KAARTEN VERKOCHT VOOR LES MISERABLES!
Musical Les Misérables nog steeds een grote hit in Nederland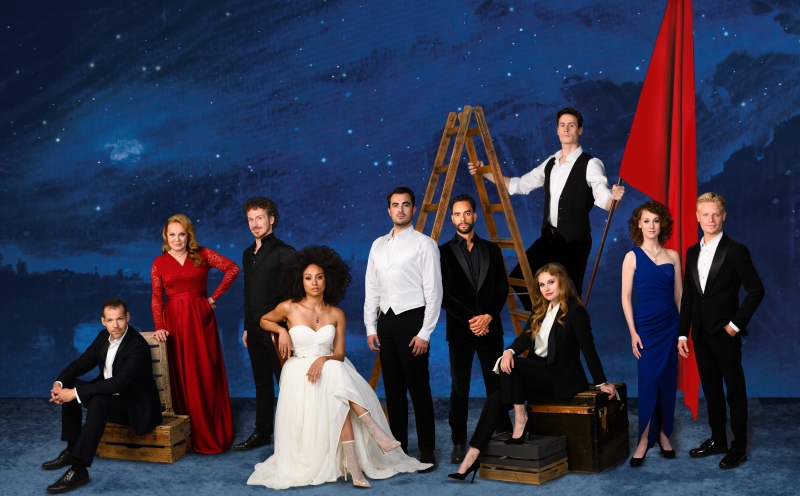 Met nog vijf maanden tot aan de première op 5 maart 2023 in Koninklijk Theater Carré Amsterdam is theaterproducent De Graaf & Cornelissen Entertainment verheugd bekend te maken dat er voor de komende tournee van de vernieuwde versie van de legendarische musical Les Misérables nu al 55.000 kaarten verkocht zijn.
De repetities zijn nog niet begonnen en de cast van Les Misérables presenteerde zich slechts een keer met een liveoptreden voor het grote publiek tijdens de Musical Awards The Kick-off. Maar de belangstelling voor deze iconische voorstelling is zo groot dat er nu al 55.000 kaarten zijn verkocht. 'Het is overweldigend,' laat medeproducent Hans Cornelissen weten. 'Er zijn al zoveel generaties met deze musical opgegroeid en nu zal een nieuwe generatie weer kennismaken met dit prachtige en legendarische verhaal. We merken aan alles dat Les Misérables bij het publiek leeft. De première op 5 maart 2023 in Koninklijk Theater Carré zal groots zijn, zoals het bij een grootse musical past.'
Les Misérables zal exclusief te zien zijn in Amsterdam, Rotterdam, Den Haag, Maastricht, Groningen, Breda, Apeldoorn, Eindhoven en Almere. Het is de grootste reizende musical in Nederland. Om de productie naar Nederland te halen zijn er minimaal vijftien trailers nodig. 'Eerder is dat zelden vertoond bij een reizende voorstelling. Maar we willen graag dat zoveel mogelijk mensen de kans krijgen om deze fantastische voorstelling te zien.'
In Amerika heeft de musical destijds acht Tony Awards gewonnen. Met een totaal van 6680 voorstellingen is het een van na meest opgevoerde shows in de geschiedenis van Broadway. Op het Londense West End is het de langstlopende musical ooit, met al bijna veertig jaar uitverkocht
De hoofdrollen, die vanaf volgend jaar in Nederland worden gespeeld, zijn voor Milan van Waardenburg (Jean Valjean), Freek Bartels (Javert), Vajèn van Den Bosch (Eponine), Yannick Plugers (Thénardier), Channah Hewitt (Fantine), Ellen Pieters (Madame Thénardier), Mark Roy Luykx (Enjolras), Michael Muyderman (Marius), Sem Gerritsma (Cosette) en René van Kooten (alternate Jean Valjean).
Voor meer informatie en kaartverkoop: www.lesmiserables.nl
Chantal is a passionated theatregoer and takes the same passion into her day job: voice casting director, where she casts voice-actors for commercials and other projects. 
From her home ... (read more about this author)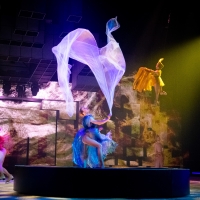 Feature: AL 50.000 KAARTEN VERKOCHT VOOR SUPERNOVA VAN HOLIDAY ON ICE!

November 23, 2022

De internationale ijsshow SUPERNOVA van Holiday on Ice heeft in de voorverkoop al meer dan vijftigduizend kaarten verkocht. Dat is een unicum in de geschiedenis van de ijsdansvoorstellingen van Holiday on Ice in Nederland. Na een periode van zes jaar is Holiday on Ice eindelijk weer in ons land te zien en gaat de wervelende nieuwe show SUPERNOVA, vanaf 8 december te zien door heel Nederland.
---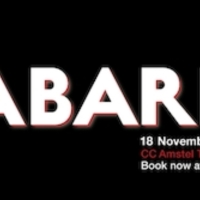 Feature: REVIEW ROUND UP - QETC'S CABARET BACK IN DECEMBER at CC Amstel

November 23, 2022

Following its total sell out run in November, the legendary musical Cabaret is back in Amsterdam's CC Amstel theatre for just 7 more shows - 14- 18th December. The show got amazing reactions from both public and press - here are just a few highlights of the reactions.
---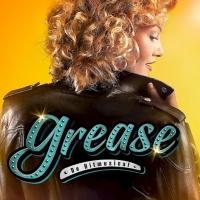 Feature: MARJOLIJN TOUW, ESMEE DEKKER, WILLIAM SPAAIJ EN JONATHAN VROEGE IN GREASE!

November 23, 2022

Ik ben enorm blij met deze cast,' laat Albert Verlinde weten. 'Marjolijn, William, Jonathan en Esmée zijn stuk voor stuk zeer ervaren acteurs die deze voorstelling naar een hoger niveau tillen. De musical is een fenomeen. Een begrip. Zelfs bij de jonge generatie. Het is fantastisch dat deze voorstelling wellicht de grootste fan schare, in alle leeftijden, ter wereld heeft en deze zelfs na 45 jaar blijft groeien. Van de acteurs verwachten we veel. En ik heb alle vertrouwen in de cast die we nu hebben.
---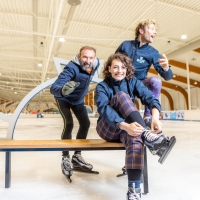 Feature: EERSTE HOOFDROLSPELERS MUSICAL DE TOCHT BEKEND!

November 22, 2022

Over iets minder dan een jaar gaat Musical De Tocht in Leeuwarden in première. De producent heeft vandaag de eerste drie hoofdrolspelers bekendgemaakt. Nandi van Beurden, Wolter Weulink en Thijs Meester zullen vanaf oktober 2023 de Elfstedentocht tot leven brengen.
---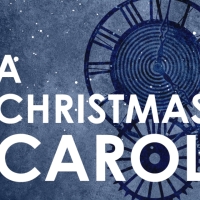 Feature: A CHRISTMAS CAROL at Het Amsterdams Theaterhuis!

November 22, 2022

Orange Theatre Company (OTC) is excited to return to the stage this December, from 2 till 11, with an original adaptation of the most beloved Christmas story of all time: A Christmas Carol by Charles Dickens! OTC celebrates the Christmas Classic with an Orange twist.
---