Click Here for More Articles on THE PHANTOM OF THE OPERA
THE PHANTOM OF THE OPERA: Why Are Its PHANS So Obsessed With Andrew Lloyd Webber's Musical?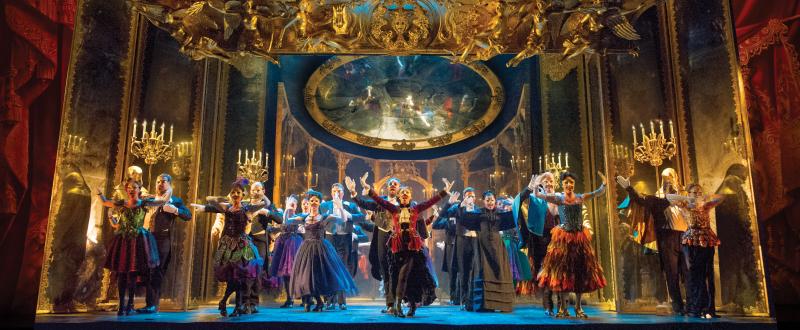 Cameron Mackintosh's spectacular new production of Andrew Lloyd Webber's The Phantom of the Opera returns to Music City October 25-November for a two-week stand at Tennessee Performing Arts Center's Andrew Jackson Hall.
Hailed by critics as "bigger and better than ever before," this particular production boasts many exciting special effects including the show's legendary chandelier, new scenic and lighting designs, new staging and choreography. The beloved story and thrilling score will be performed by a cast and orchestra of 52, making this Phantom one of the largest productions now on tour
One of the most popular touring musicals ever to play TPAC, The Phantom of the Opera is the longest-running show in Broadway history and the second longest-running production on London's West End. Since premiering in London in 1986 - it debuted in New York City two years later - the total box office receipts around the world are in the billions of dollars.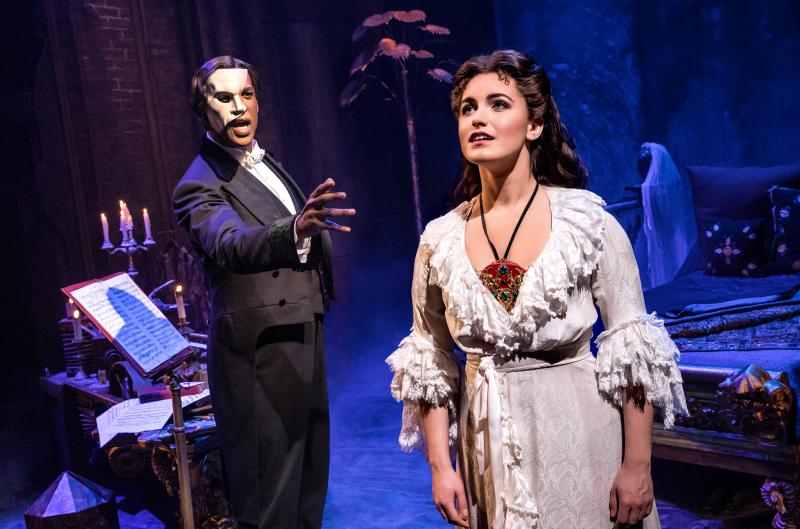 Why is it so popular? What about the story keeps audiences coming back again and again to see The Phantom of the Opera? Is it the lushly romantic score composed by Andrew Lloyd Webber? Or could it be the costumes and scenery, so widely seen across the globe - and so easily identifiable as being from The Phantom - that they are considered iconic? Or could it be the mysteriously intriguing and sumptuously romantic Gaston Leroux story?
We gathered together a group of so-called "super fans" who live in Tennessee to ask them what it is about The Phantom of the Opera they find so tantalizingly engaging, so utterly perfect.
These are the members of our Phantom roundtable: Evan Schelton, a 17-year-old aspiring classical vocalist; Caleb Mitchell, a musical theatre major at Middle Tennessee State University in Murfreesboro; Dustin Larson, a registered nurse at Nashville's TriStar Summit Medical Center; Tyler Samuel, vice president of the board of directors of Circle Players and an accomplished actress and classical singer; Kamryn Victoria Boyd, a Nashville actress now studying at MTSU, who most recently won critical raves for her performances in Beauty and the Beast and Steel Magnolias; actor Tyler Henry, a graduate of Belmont University from Cookeville; 16-year-old Katie Massengill, a high school student in Murfreesboro; and director/producer/actor/singer/educator Katharine Boettcher, a teacher at Wilson Central High School.
This is what they told us:
When were you first introduced to Andrew Lloyd Webber's The Phantom of the Opera?
Evan Schelton: I was first introduced to Phantom of the Opera when I was seven. I was home and found a DVD of the 2004 musical movie and watched it about five times that day. After that I become completely obsessed with the characters and the story line and the music. I begged my parents to take me to see the musical version and was able to see it at Her Majesty's Theater in London when I was 13.
Caleb Mitchell: My sophomore year of high school. We watched the movie, and the theatrical version from the 25th anniversary. I remember being stunned how gorgeous it was; the music, the costumes, the story itself. It's just breathtaking.
Dustin Larson: I was younger when I found a book at the library, and just fell I love with it, the opulence and dazzle of the photos drew me in, then I found the cassette tape and began to listen to the soundtrack and was mesmerized!
Tyler Samuel: I was first introduced to the Phantom of the Opera by my grandmother Jeanne Campbelle-Kennedy. I believe it was 1998 when I first saw it in Andrew Jackson Hall in the Tennessee Performing Arts Center, sitting pretty close and in a booster seat because I was a very short kid. I remember being absolutely immersed and dazzled by the set, costumes, and entranced by the music. I also remember being frightened by the second act when the Phantom would enter the party and I ran to the restroom not coming out for a while. Phantom of the Opera was the first musical I had ever seen and it had me hooked from then on.
Kamryn Victoria Boyd: Growing up, I was in love with The Phantom of the Opera and Cats The Musical! I watched both shows every day! When I was 13-years-old my parents surprised me with a trip to New York City to see Phantom of the Opera on Broadway! This was my first show I'd ever seen on Broadway! After witnessing the beauty of live theatre, I knew that performing was my passion.
Tyler Henry: It's a bit hard to pinpoint now but I'd definitely say somewhere around the age of 10 or so. I had become very interested in Joseph and then Jesus Christ Superstar and so naturally I started to dig in to all his other works as well. I would guess that my first interaction with Phantom came from a 3-CD set I got around the same time of several Andrew Lloyd Webber pieces performed by the Orlando Pops Orchestra and I eventually got to see the actual show on Broadway on a school trip when I was 15-years-old.
Katie Massengill: I first watched the movie when I was about 12, but I really got hooked by it when I saw the 25th anniversary concert a few years after that. However, I've been listening to Andrew Lloyd Webber in my mom's car for nearly my entire life.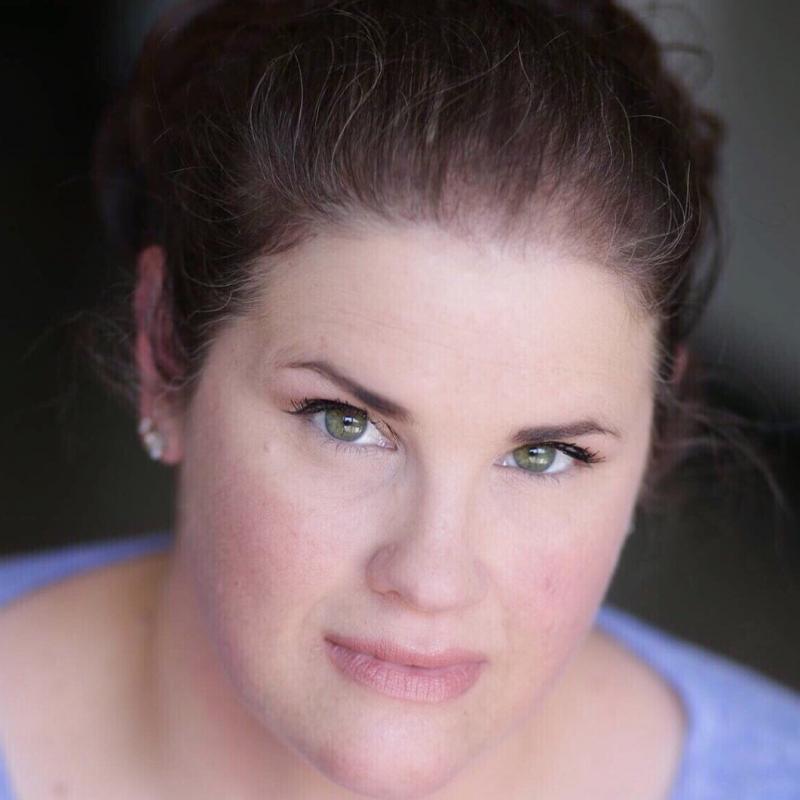 Katharine Boettcher: I found Phantom as a sophomore in high school. I became fascinated by the music and then found the collectors book and couldn't put it down. I was obsessed from the first page.
Why do you consider yourself a super fan?
Evan Schelton: I consider myself a super fan because I've been obsessed with the music and story for 11 years now. I know the show so well I can perform most of the dialogue and music. I have also been performing "Music of the Night" since I was 10 in venues, as well as recording "All I Ask Of You" when I was 15 with a music video. I even have a T-shirt that has the entire text of the book printed on it - and I have also read the book.
Caleb Mitchell: I've been enthralled with this show for years.
Dustin Larson: This was the first Broadway play I had ever had the pleasure of seeing when I was younger in Chicago, Illinois.
Tyler Samuel: I consider myself a super fan because no matter how many times I listen or see the show, I still can feel that initial feeling I felt being a six-year-old, seeing and hearing this show for the first time. There is no other show like it that I think connects so many different types of people and can evoke the emotions that it does from people.
Kamryn Victoria Boyd: I used to watch Phantom of the Opera every day when I was little! It was my first love! My favorite version of Phantom is the 25th anniversary. I know every word of Phantom. I could go onstage right now and be every character! My favorite actors are the ones who played Phantom and Christine: Ramin Karimloo and Sierra Boggess. These people are the reason I want to pursue a career in musical theatre!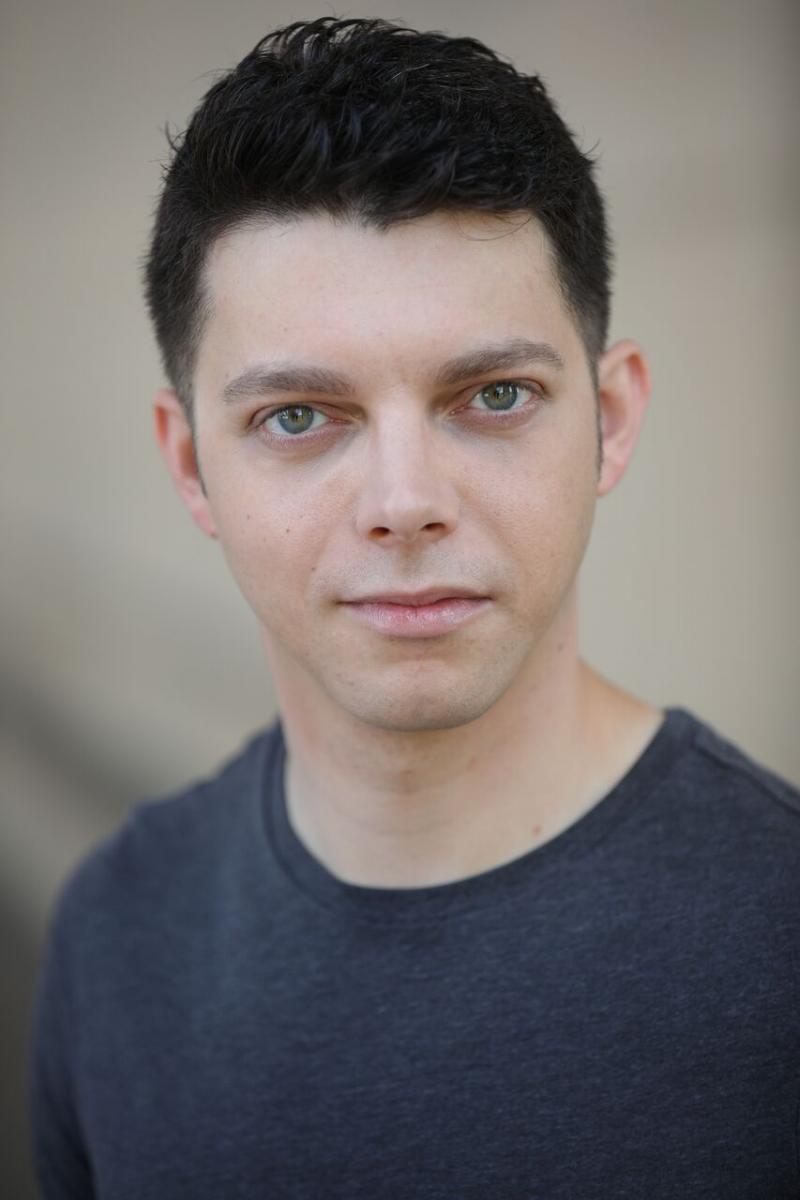 Tyler Henry: First and foremost, because I just never seem to tire of it. I'm always in the mood to see another fantastic production; and, also, because I very nearly completely wore out the blu-ray copy I had of the 2011 Royal Albert Hall production when playing it incessantly with my ex-roommate Blair.
Katie Massengill: It's my favorite musical of all time, and no matter how many times I listen to it, I have yet to grow tired of it.
Katharine Boettcher: I could tell you literally everything about the original production, Hal Prince and even the book. I've read that numerous times, too. I know every note of the music because I would sing through the entire score after school every day. I also had it on my Walkman at school. I'm surprised someone didn't stage an intervention. I even won a contest on the radio because I knew everything about the author of the novel!
What is it about Phantom that makes you such a fervent follower?
Evan Schelton: The character development, music and storyline all work so well together to create intrigue and mystery within a story of love and obsession. The imagery and fantastic sets take you into the characters' world and you don't know whether to hate Eric (the Phantom) or feel bad for him. Do you cheer him on or wish him gone?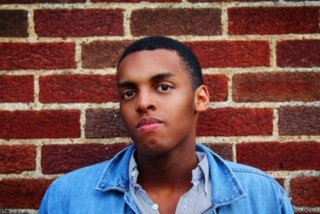 Caleb Mitchell: The music for sure. The music brings me so much joy, especially when the Phantom sings.
Dustin Larson: The songs spoke to me in a way that later translated to me being a "night owl." And the underlying theme of masks we all wear in everyday life. In high school I was a bit of a loner and felt I was always hiding in the shadows.
Tyler Samuel: The music. I truly love hearing the entire show from beginning to end. There is something in every song that I find appealing, from Carlotta's operatics to the haunting moments the Phantom sings, there is so much emotion and I love the musical motifs you hear throughout that essentially connect the whole story.
Kamryn Victoria Boyd: Every time I watch the show I get very emotional. There are different reasons. Every time I watch this show I am affected in a positive way. I am able to connect to each character differently! Honestly this is the most amazing musical to watch live! I can't explain how Sir Andrew Lloyd Webber's music moves me.
Tyler Henry: Most definitely, the music. It's absolutely gorgeous, almost beyond words, and every single note has such emotion and intensity to it that one can't help getting a few goosebumps throughout the entire experience.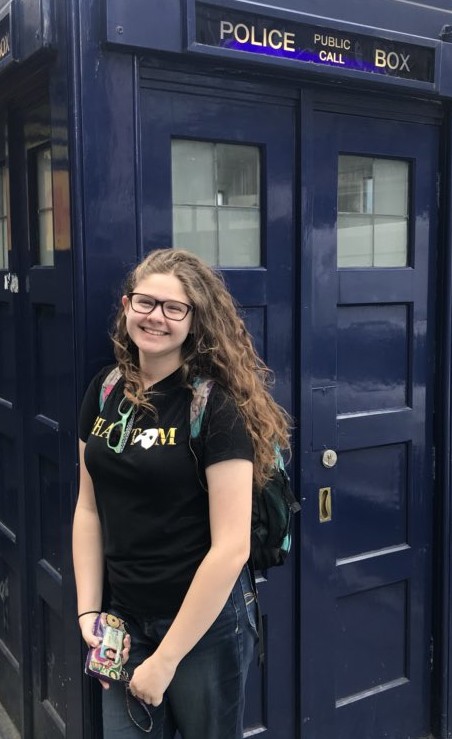 Katie Massengill: The music is absolutely breathtaking, and the story is just beautiful. It has a certain quality that keeps me coming back again and again.
Katharine Boettcher: It was the beginning of the mega-musical. Everything about Phantom was innovative and new; from the concept, music and, of course, the incredible set and automation! This show is pure spectacle and fantasy! How could you not love it?
How many times have you seen the show?
Evan Schelton: I've watched the video/movie about 79 times. I've read the book once and seen the show in person once.
Caleb Mitchell: Multiple times on DVD, but I finally got to see it on Broadway and it really changed my life. It made it clear to me that I wanted to do musical theatre for the rest of my life.
Dustin Larson: Four times, with three of those in Nashville at TPAC!
Tyler Samuel: I have seen the show live eight times so far! I never am not excited to see the production and see what new things I see and hear.
Kamryn Victoria Boyd: I have seen this show live twice. But I have seen the 25th anniversary concert video about a million times!
Tyler Henry: Onstage, unfortunately only twice so far; the aforementioned Broadway production circa 2005 and just about a year ago a surprisingly wonderful production done by my former high school. I only say "surprisingly" because I was definitely worried with the agonizingly demanding vocal requirements, the mandated special effects, et al; but I must say I was completely blown away with the amazingly fresh (and young) talent in that production that far exceeded anything I ever could have dreamed possible as a musical production from my alma mater.
Katie Massengill: Once live, but many more times sitting on my couch.
Katharine Boettcher: I've literally lost count. But I've seen it in at least four different cities and states and have even found the OBC video online and have watched that.
Who is your favorite character?
Evan Schelton: My favorite character would have to be The Phantom whose real name is Eric, which is mentioned in the original novel written by Gaston Leroux.
Caleb Mitchell: The Phantom. His character is mysterious and conflicted. He doesn't know how to actually love someone, and really is just an interesting character.
Dustin Larson: The Phantom, of course, as I've always related to someone who has a character wanting to sing but who cannot, and always had a lustful eye on someone in a crowd of people, but I keep my "mask" on and pretend I don't see them. Now, the chandelier is my second favorite character!
Tyler Samuel: Carlotta - she is the reason I got my degree in classical voice/opera. Her costume, the high notes, "Prima donna" was one of my favorite songs. Her personality was not my favorite, but her music, I think, is underrated. Everyone wants to sing Christine and all I ever wanted to do was wear a five-pound powdered wig and sing high Es.
Kamryn Victoria Boyd: It's probably a cliched answer, but I would have to choose The Phantom! I believe he is very misunderstood!
Tyler Henry: I guess Eric (the Phantom) is the obvious choice, but I actually quite like Carlotta, and I do sympathize with her a bit in her jealousy and ultimately her loss, especially as she's portrayed by Wendy Ferguson in the Royal Albert Hall production. You just can't help but absolutely love her there!
Katie Massengill: I really love Madame Giry.
Katharine Boettcher: The Phantom, because he has the best character arc, but Carlotta because she is, if played well, hysterical.
What's your favorite song?
Evan Schelton: My favorite songs are "Phantom of the Opera" and "Notes/ Prima Donna," they are just so big, grand, and iconic.
Caleb Mitchell: "The Point of No Return." It's tense, yet gorgeous to listen to.
Dustin Larson: "The Music of The Night" has an incredible build and intensity that speaks volumes to me, a tempo that almost mimics the beating heart.
Tyler Samuel: "Music of The Night" and the reprise The Phantom does of "All I Ask Of You" after he hears Christine and Raul sing together. I cry every single time.
Kamryn Victoria Boyd: This is such a hard question. I can't pick just one...I love "Music of the Night," "Point of No Return," "The Entr'Acte," "The Overture" and. of course, "Phantom of the Opera."
Tyler Henry: Honestly, the "Overture," and every time I hear it I just wish it would go on and on. The moment that organ slams in and I can visualize that chandelier sparking and slowly rising up...I'm in heaven; but as far as anything with actual lyrics goes, I would have to say "The Point of No Return." It's so darkly beautiful, with a crazy chord structure zig-zagging all the ways one might not expect, and the sheer passion and (dare I say it?) lust embedded in that music is just breathtaking every single time.
Katie Massengill: Probably "Point of No Return."
Katharine Boettcher: "Music of the Night." Followed by a close second, "Prima Donna."
If someone told you they have never seen it, what would you say to them to convince them to go see Phantom?
Evan Schelton: I believe everyone should see this show at least once. It's a stunning spectacle with lights, sound, and music like no other show. I would also ask them how easily scared they get to witness murder, fire balls, and of course falling chandeliers. I would tell them they will always remember their first experience with The Phantom and it will haunt their minds and they will find themselves humming the tunes long after seeing the show.
Caleb Mitchell: The show is really good, if you want a show for the music. The orchestration is really just incredible.
Dustin Larson: I would find their favorite thing - such as clothes - and tell them they are missing out on the stunning costumes, especially the party scene!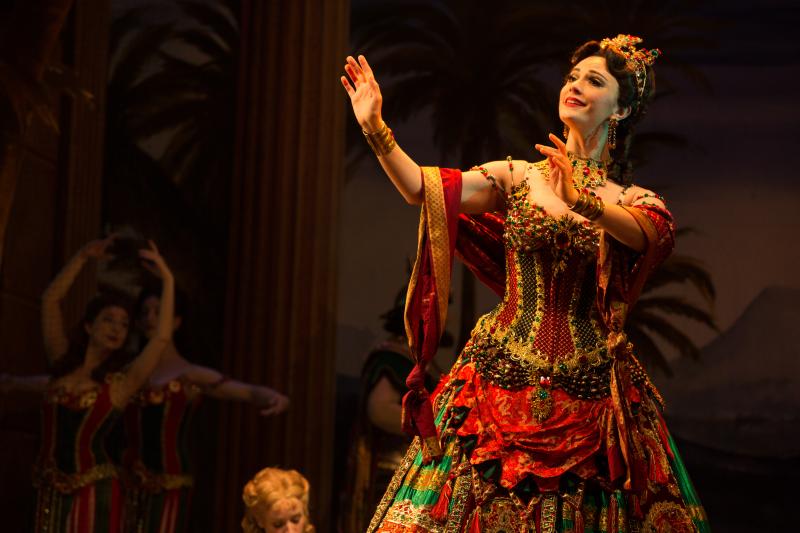 Tyler Samuel: I would tell them the show speaks for itself, to go in with an open mind and prepare to be dazzled. "Close your eyes, start a journey to a strange new world...Leave all thoughts of the world you knew before...Close your eyes and let music set you free."
Kamryn Victoria Boyd: You will be taken away to a different world. The pageantry of this show is absolutely stunning. The score is bone-chilling and just gorgeous! I promise, if you see this show, it will change your life! It will move you in a way I cannot explain. If it's coming to your town...See it!
Tyler Henry: Well, just look at the track record, for one! It's now the longest running musical of all time, is it not? And there's good reason for that. I would tell them that it's unlike anything you've ever before seen onstage; dark and beautiful, the most gorgeous music you've ever heard, and an incredible journey you won't soon forget and will most definitely want to return to again and again.
Katie Massengill: I would tell them to go listen to the overture. Those opening chords make your hair stand on end, and if they don't grab you and pull you into it, then nothing will.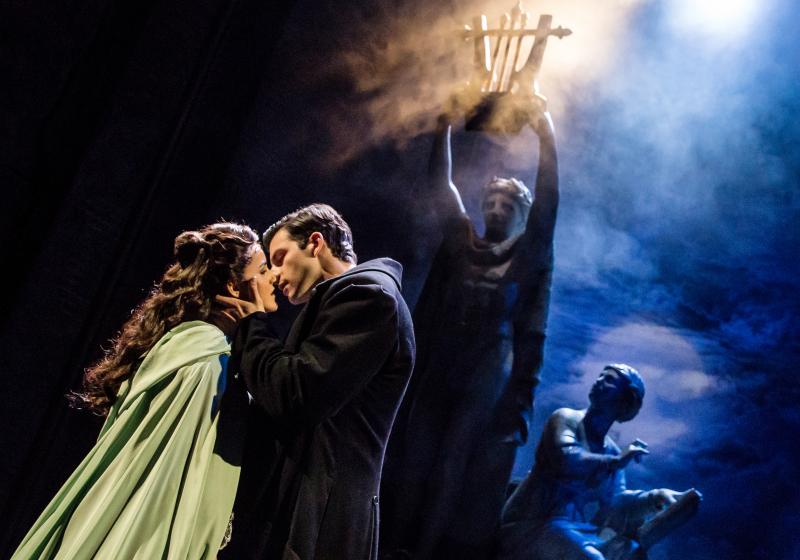 Katharine Boettcher: Well, if you asked me in the beginning of the run, I'd of course say the music and story! Who doesn't love a story of a tourtured artist? But now, I'd say the set and music. Musical theatre has come such a long way and much of it is because of this show. If Prince and Webber hadn't produced this show I don't think that musicals would have the following they have now. This show marked a distinct change in musical theatre both with storytelling and with how a show is run.
About The Phantom of the Opera
Cameron Mackintosh's spectacular new production of Andrew Lloyd Webber's The Phantom of the Opera makes a triumphant return to Nashville for a two-week engagement at Tennessee Performing Arts Center's Jackson Hall October 24 through November 4.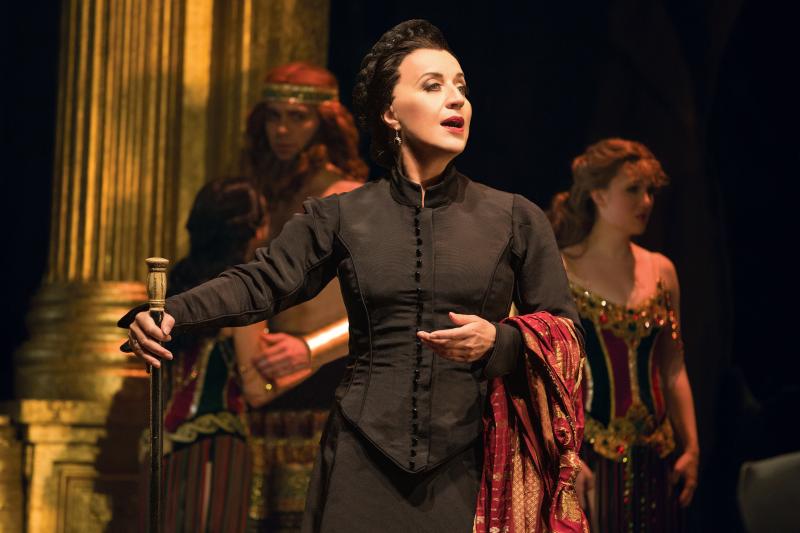 "Having received great critical acclaim in the U.K. and North America, I am really pleased that Laurence Connor's new production of Phantom will continue to tour the U.S., playing in tandem with the Broadway production which just celebrated 30 years at the Majestic Theatre," says Andrew Lloyd Webber.
"With Phantom still the reigning champion as the longest running production on Broadway after 30 phenomenal years with no end in sight, I'm delighted that this spectacular new production of Phantom has been as well-received in the U.S. as the brilliant original and has already been seen by more than 3.7 million people across North America since it opened in November 2013," says Cameron Mackintosh. "With an exciting new design and staging, retaining Maria Björnson's amazing costumes, the new Phantom is thrilling audiences and critics alike all over again. With the production continuing to be such a success, we are delighted to welcome our exciting new stars to keep the music of the night soaring for many years to come."
This new production of Andrew Lloyd Webber's The Phantom of the Opera is presented by Cameron Mackintosh, The Really Useful Group, and NETworks Presentations. Directed by Laurence Connor (who co-directed the new production of Les Misérables on tour across North America after a hugely successful revival on Broadway, directed the award-winning new production of Miss Saigon that played London's West End, Broadway, and a new national tour in 2018, and also directed the stage version of the movie School of Rock, now playing on Broadway, in London's West End, and on North American Tour), with choreography by Scott Ambler, set design by Paul Brown, Tony Award®-winning original costume design by Maria Björnson, lighting design by Tony Award®-winner Paule Constable, sound design by Mick Potter, and musical supervision by John Rigby. The production is overseen by Matthew Bourne and Cameron Mackintosh. The Phantom of the Opera: music by Andrew Lloyd Webber; lyrics by Charles Hart (with additional lyrics by Richard Stilgoe); book by Richard Stilgoe and Andrew Lloyd Webber; orchestrations by David Cullen and Andrew Lloyd Webber.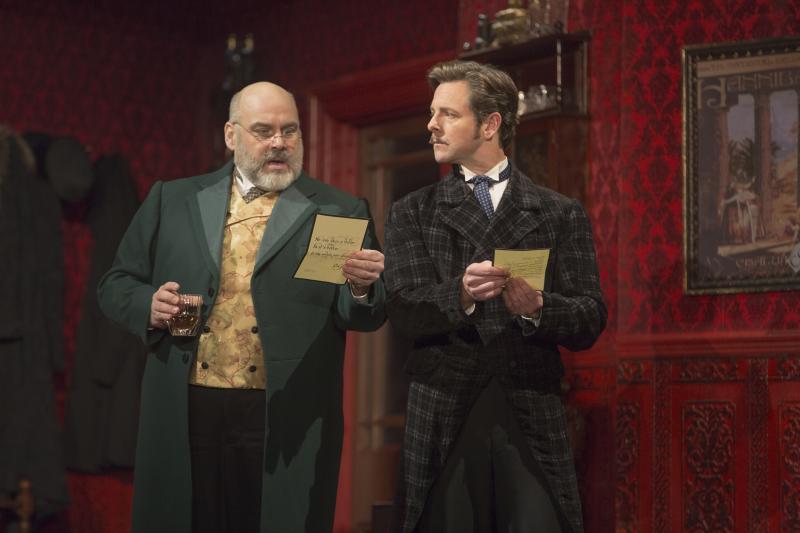 Based on the classic novel Le Fantôme de L'Opéra by Gaston Leroux, The Phantom of the Opera tells the story of a masked figure who lurks beneath the catacombs of the Paris Opera House, exercising a reign of terror over all who inhabit it. He falls madly in love with an innocent young soprano, Christine, and devotes himself to creating a new star by nurturing her extraordinary talents and by employing all of the devious methods at his command.
Cameron Mackintosh's brilliant original production of Andrew Lloyd Webber's The Phantom of the Opera continues performances at Her Majesty's Theatre in London and in its record-breaking run at the Majestic Theatre on Broadway, and many other cities around the world.
For more information, go to www.ThePhantomOfTheOpera.com and follow the show on Facebook, Twitter, and Instagram. For ticket information, go to www.tpac.org or call (615) 782-4040.
Related Articles
Jeffrey Ellis is a Nashville-based writer, editor and critic, who's been covering the performing arts in Tennessee for more than 35 years. In 1989, Ellis (read more...)