Davin, Jones-Benton and Patterson to Co-Host FIRST NIGHT HONORS
Geoff Davin, Stephanie Jones-Benton and Erica Patterson will serve as co-hosts as the leading lights of Tennessee theater are heralded with the presentation of the 2015 First Night Honors Gala, to be held Sunday, September 20, at Nashville's iconic and historic Chaffin's Barn Dinner Theatre. The event will feature musical numbers by more than 150 performers in tribute to the Class of 2015 Honorees.
Davin, whose original show The First Church of Mary, The Repentant Prostitute's FIFTH ANNUAL Benefit Concert, Revival, and Pot Luck Dinner was directed by nine-time First Night Award winner and 2015 First Night Honoree Martha Wilkinson, debuted in May to critical acclaim and sold-out audiences, has appeared on various Nashville stages, including Nashville Repertory Theatre, Boiler Room Theatre and Street Theatre Company. Davin's resume boasts such diverse roles as Andrew Jackson in STC's Bloody, Bloody Andrew Jackson, Frank N. Furter in BRT's The Rocky Horror Show, and roles in Nashville Rep's A Christmas Story and Larries.
Jones-Benton recently completed the run of Nunsense, directed by Joshua Waldrep, at The Larry Keeton Theatre, playing the role of Sister Mary Leo. She will be directing the Keeton Theatre's upcoming production of The Music Man. Some of her favorite roles include Lucy in Circle Players' Jekyll and Hyde, Marion in The Music Man, Sally in You're a Good Man, Charlie Brown, Ariel in Footloose and Sarah Brown in Guys and Dolls.
Patterson is a graduating senior at Tennessee State University majoring in Theatre. Born and raised in Memphis, she became involved in Germantown High School's Poplar Pike Playhouse, where she found her love for the theatre. Erica was recently awarded Best Supporting Actress and Best Female Vocalist for her role as Sarah in Ragtime, presented by Circle Players.
Tickets for the 2015 First Night Honors Gala are $25 and should be purchased in advance by calling executive producer/founder Jeffrey Ellis at (615) 300-2513.
Nine individuals who have taken leading roles in making live theater in Tennessee better and more magical have been named as members of the Class of 2015 Honorees for The First Night Honors, the annual celebration of all things theatrical held in Nashville every September. This year's Gala will include a SILENT AUCTION and a Special First Night Pre-Show at BACKSTAGE AT THE BARN (to be hosted by
Memory Strong
, actress/singer and executive director of ACT 1, and produced by 2014 First Night Most Promising Actor
Amanda Grace
Creech). A cash bar will be available and a special appetizers/desserts menu will be offered during First Night festivities at Chaffin's Barn.
The 2015 Honorees include:
Actor/director/producer/writer Henry O. "Chip" Arnold
Actress/director/educator Kaul Williams Bluestone Producer/director/actor/Arts Center of Cannon County's Darryl Deason, Murfreesboro dentist Playwright/educator/director Paula Flautt of Christ Presbyterian Academy Actress/producer/director LB Gaiters Actress/director/teacher
Carol Irvin
of Crossville's Cumberland County Playhouse Producer
Larry Keeton
, namesake of The
Larry Keeton
Theatre, Donelson Actress/director/producer
Wesley Paine
Actress/director/producer
Martha Wilkinson
, the winner of 9 First Night Awards for her roles in musical theater and artistic director of Chaffin's Barn Dinner Theatre
In addition to the 2015 Honorees, winners of the First Night Star Award were revealed at the annual Preview Party at Chaffin's Barn Dinner Theatre in July and will be featured at the Honors Gala. Star Award winners include: Britt Hancock, April Presley, Jenny Wallace Noel, Blandina Vergara Cruz, Kari Smith, Bradley Moore, Nicole Begue Hackmann, Buffi Jones Holland, David Wilkerson, Matt Smith, Ron Murphy, Brenda Dent Gregory, Dave McGinnis, Teresa Hardage Driver, L.T. Kirk, Kim Tyson Powers, Jessika Malone, Eddie Charlton, Mary Ellen Smith and Donald Powell.
ABOUT FIRST NIGHT: During its original incarnation (beginning in 1989), First Night Awards were presented in many different categories; styled after the Tony Awards, theater-goers annually cast their ballots for their favorites in various award categories. When First Night was revived in 2010, an effort was made to maintain the longtime feeling of First Night (described as a genuine sense of joie de vivre and community among a large, disparate - and sometimes dysfunctional - group of individuals) while creating an event more relevant in the 21st century. Ultimately, it was decided to model First Night on The Kennedy Center Honors, focusing on the achievements of a group of visionaries, or as they are now referred to: the leading lights of Tennessee theater. Subsequently, an original First Night category of Most Promising Actor was updated with a group of young theater artists recognized each year, in anticipation of their future accomplishments, and in 2011, the First Night Star Award was established to recognize leaders of the theater community who are likely to be given the full First Night Honors treatment in years to come, in recognition of their achievements to date. At the First Night Honors Gala each year, a cast upwards of 150 performers pay tribute to the honorees with a concert performance featuring a wide range of music, drama and comedy, featuring performers from throughout the Volunteer State. In addition, Most Promising Actors are given their own special evening of performance, spotlighting their unique talents and capabilities.
Jeffrey Ellis is a Nashville-based writer, editor and critic, who's been covering the performing arts in Tennessee for more than 35 years. In 1989, Ellis and his partner l... (read more about this author)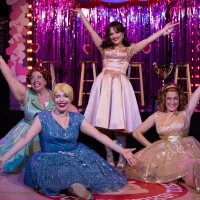 Review: Nostalgic and Warm MARVELOUS WONDERETTES May Be the Cure For What Ails You

November 16, 2022

There's really nothing better for what ails you – particularly on a cold, wet and dreary Sunday afternoon – than a stroll down memory lane, thanks to a tuneful trip to the 1950s and '60s with The Marvelous Wonderettes, a nostalgic and enormously entertaining musical revue by Roger Bean.
---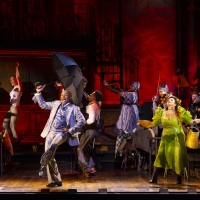 Review: HADESTOWN 'Mesmerizes and Captivates' During Weeklong Stand at Nashville's TPAC

November 2, 2022

Mesmerizing and captivating are just two of the words that might best describe Hadestown, the Tony Award-winning best musical of the truncated 2019-20 Broadway season, which is now commanding ovations of rapturous applause from adoring fans at Nashville's Tennessee Performing Arts Center during an eight-performance run through Sunday, November 6.
---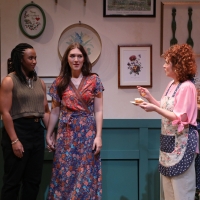 Review: Lauren Shouse's Sublime Direction of THE CAKE Provides Much Food for Thought

October 28, 2022

Lauren Shouse's directorial resume is quite the impressive one and over the years she's helmed productions for Nashville Repertory Theatre that have been justifiably acclaimed both by audiences and critics alike. But despite the notoriety that seems to always accompany a "Lauren Shouse-directed production," perhaps none is more deserved than the accolades that follow in the wake of The Cake, the latest entry on her already stellar list of shows.
---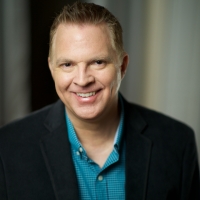 Interview: Award-winning Author Lewis Kempfer On The Publication of 120 SEATS IN A BOILER ROOM

October 10, 2022

Tomorrow – October 11, 2022 – marks yet another momentous day in the history of Boiler Room Theatre, the late and lamented theater company that originally brought professional theater to The Factory at Franklin. 120 Seats in a Boiler Room: The Creation of a Courageous Professional Theater, the latest book by BRT co-founder Lewis Kempfer (who is an award-winning author in addition to his multi-hyphenate theater titles as director-producer-actor-designer), will be released by Amazon.
---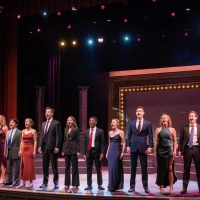 Review: Belmont University Musical Theatre's Inspiring and Astonishing SONDHEIM ON SONDHEIM

October 9, 2022

Since his death in 2021, Stephen Sondheim and his canon of work have justifiably been on the hearts and minds of theater people from around the world, with revivals, retrospectives and remembrances filling the calendars of an amazing range of companies paying homage to the master of contemporary musical theater. Just in time for a new season of productions highlighting the Nashville theater calendar, Belmont University Musical Theatre has chosen the aptly named musical revue Sondheim on Sondheim to launch a two-show semester that honors the genius of the master while showcasing the talents of its roster of musical theater majors who continue to add luster to the program's reputation.
---