BWW Previews: LESBIAN SPEED DATE FROM HELL! at Le Ministère August 10-16, 2019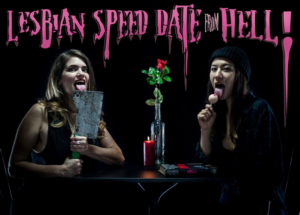 Fresh from Off-JFL, in time for Montréal Pride - An outrageously devilish comedy-horror romp
Having had a successful run with Off-JFL, LESBIAN SPEED DATE FROM HELL! now takes the stage for Montréal Pride Festival, bringing a queer-centric show with a cast and crew from all colours of the rainbow. It is a unique piece that has garnered attention from CBC Radio's Daybreak, CTV News, Cult MTL, and CJAD's Dan Laxer. This pertinent show, which evolved out of a need to see more female and queer driven content, sparks debate and open conversations about the future of queer content.
LESBIAN SPEED DATE FROM HELL! is back again in this revamped version; more terror, more gore, and more terrible lesbian puns! Queer campy horror-comedy gold, LESBIAN SPEED DATE FROM HELL! delves into the absurdity, buffoonery and horrors of ghosting and today's online dating realm. When Jackie is overcome with nesting syndrome and the lesbian urge to merge, she gives lesbian speed dating a shot. The evening takes an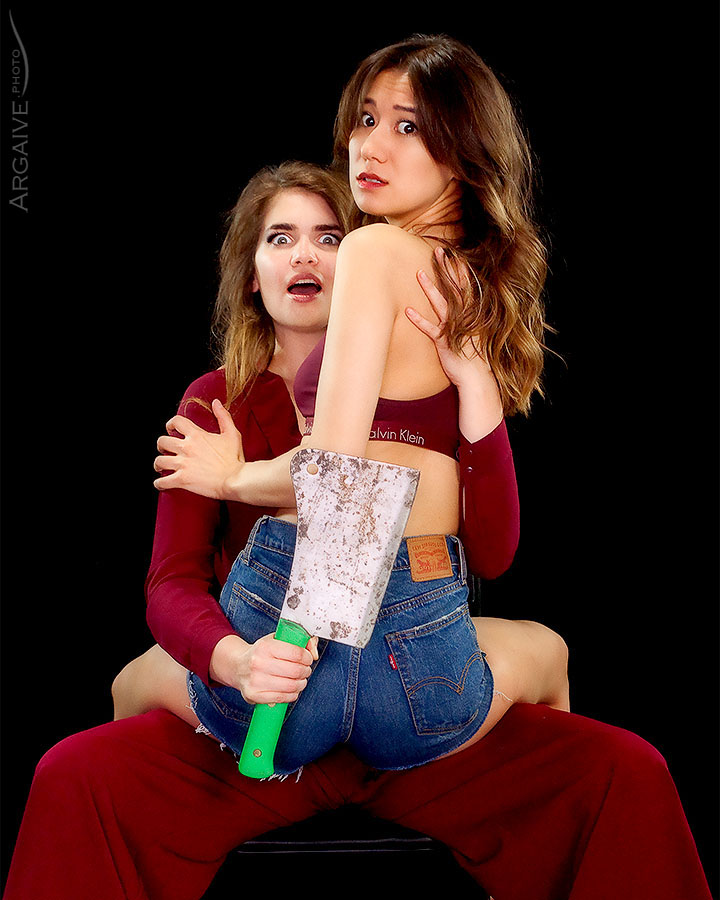 unexpected turn when she runs into her former online conquest, Ashley, who has a little more than closure on her mind. A cross between John Waters' Serial Mom and Stephen King's Misery, this ridiculous, outrageous romp will remind you that this digital age is no excuse for bad behaviour!
Don't let the title fool you, behind the camp is distinct social commentary. From co-writer Christina Saliba: "Although the show is a parody on the absurdity of stereotypes pertaining to the queer community and the general horrors of online dating, it also highlights how disconnected we are from honesty. The cyberspace we now live in is creating monsters that have no regard for responsibility, human dignity and self-respect. Because I'm a lover of all things horror and comedy, this message is conveyed in the most outrageous way possible!"
With: Kate Hammer, Katharine King So, Kathy Slamen, Martha Graham and Alexandra Laferrière
At Montréal Pride Festival August 10 - August 16, 2019
Montréal Pride Festival presents Christina Saliba's production of
LESBIAN SPEED DATE FROM HELL!
Written by Lorna Kidjo, Christina Saliba & Adam Kolodny
Directed by Mariah Inger
Saturday, August 10, Sunday, August 11, Thursday, August 15 and Friday, August 16, 2019
Le Ministère, 4521 Blvd. Saint-Laurent
Tickets: $15.00, $20.00 (online), $22.00 (at the door) Box office
Lesbian Speed Date From Hell! is generously supported by: MAI's (Montréal, Arts Interculturels) studio residency program, Le Ministère, OFF-JFL and Montréal Pride Festival.
"This is like Silence of the Lesbians!" - Regina
See it again, or for the first time... or else!
Related Articles View More Montreal

Stories

Shows
Noelle Hannibal was born and raised in Los Angeles. After making her professional theatre debut playing Chrissy in the 20th anniversary production of Hair, Noelle (read more...)