All-Star Cast & Band Unite To Present JESUS CHRIST SUPERSTAR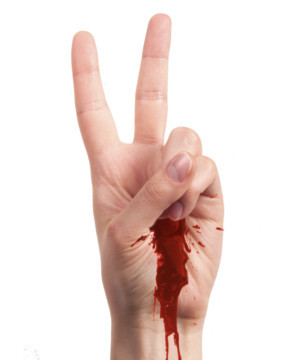 For nearly 50 years, Jesus Christ Superstar has electrified audiences around the globe, and has become the standard by which all future rock operas have been measured. For one weekend only in March, an all-star ensemble of singers and rock musicians are joining forces to present Andrew Lloyd Webber's 70's rock-infused retelling of Jesus Christ's final week. Alpine Theatre Project will present Jesus Christ Superstar March 8 - 10 at the Whitefish Performing Arts Center in downtown Whitefish.
"Like many, I grew up with the original 1970 concept album," says ATP Artistic Director, Betsi Morrison. "I'd never heard anything like it in theatre! The Flathead Valley has an amazing live music scene, so we're teaming up with the Valley's best musicians along with some of ATP's all-star singers to bring this rock juggernaut to life."
Leading ATP's "all-stars" is Whitefish's own Mike Eldred, who will play Judas Iscariot. Eldred starred in the 25th Anniversary Tour of Jesus Christ Superstar with Ted Neely, Carl Anderson, Dennis DeYoung of Styx, and Irene Cara. Eldred will be joined by Broadway and London West-End veterans, Eric Michael Krop as Jesus, Amelia Cormack as Mary Magdalene, Dan Sharkey as Caiaphas, and DeWitt Fleming, Jr. as Simon, as well as ATP founder Luke Walrath as Pontius Pilate and Nick Spear of the New Wave Time Trippers as Herod. Morrison is directing the concert.
To present this iconic rock score, Morrison reached out to multi-instrumentalist and Grammy-nominated musician, Erica Von Kleist, who has been instrumental in building the local music scene in the Valley. The MAC Band, made up of celebrated local musicians like Ross Bridgeman, Rebecca Nelson, Jeremy Reinbolt, Matt Seymour, and Zac Fawcett, will perform onstage with the singers. A group of local singers, led by celebrated local musicians Halladay Quist and Tabitha Spencer, and children's chorus will round out the production.
"This is truly a Valley-wide collaboration," says Morrison.
Jesus Christ Superstar is set against the backdrop of an extraordinary series of events during the final weeks in the life of Jesus Christ as seen through the eyes of Judas. Reflecting the rock roots that defined a generation, Andrew Lloyd Webber's legendary score includes 'I Don't Know How to Love Him', 'Gethsemane', 'Heaven on their Minds' and 'Superstar'.
Alpine Theatre Project presents Jesus Christ Superstar March 8-10 at the Whitefish Performing Arts Center, 127 Spokane Avenue in Whitefish. It is sponsored by the Applied Materials Foundation, Good Medicine Lodge, and Northwest Drywall and Roofing Supply. Tickets are $39-$29 and $18 for students. Tickets can be purchased online at atpwhitefish.org or by calling (406) 862-7469.