Sidekick Theatre Presents Pulitzer-Winning Play THE GIN GAME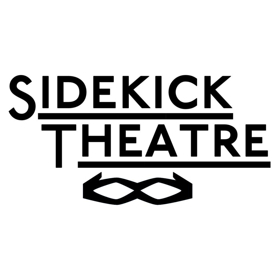 Sidekick Theatre kicks off their fifth season with The Gin Game which will be presented September 7 through September 22, 2018 at The Ives Auditorium, 11411 Masonic Home Drive in Bloomington. The press opening is Saturday, September 8, at 7:30pm.
Winner of the 1978 Pulitzer Prize for Drama and nominated for four Tony Awards, The Gin Game symbolizes life in the form of a card game in a two-act, two-character play starring Twin City theater legends Candace Barrett and Raye Birk. Tim Stolz directs the renowned acting couple.
In The Gin Game, two sharp-witted residents of a retirement home strike up an acquaintance during a game of gin. Over time their game passes from cordial to flirtatious to an eventual battle of wills. Vulnerabilities and intimate secrets gradually bubble to the surface as they begin to search for each other's weaknesses in both the game and life itself.
With this production, married couple Candace Barrett and Raye Birk join an elite history of famous duos who have previously battled in The Gin Game, including original stars Jessica Tandy and Hume Cronyn (the 1977 Broadway production and 1981 TV movie), Mary Tyler Moore and Dick Van Dyke (the 2003 PBS television special), and Cicely Tyson and James Earl Jones (the 2015 Broadway Revival).
Sidekick Theatre originally presented The Gin Game with Barrett and Birk in 2016 during a summer season in Washburn, Wisconsin. A year later they revived the show at Theatre L'homie Dieu where it had a sold-out run. Since then, Sidekick Theatre's executive directors Tim Stolz and Brian Pekol have been wanting to find a place and time to do the show for Twin Cities audiences. The opportunity arose when Sidekick found a permanent home at The Ives Auditorium in Bloomington.
"It's a wonderful new facility," says Stolz. "And we're thrilled that Candace and Raye were able to find time in their schedules to do the show again."
The creative team for The Gin Game includes Tim Stolz (director/set design), Brian Pekol (lighting and sound design) and John Woskoff (costume design).
About the ARTISTS: (download full bios here)
Raye Birk (Weller Martin) has been a professional actor for more that 43 years and has worked at numerous regional theatres including the Milwaukee Rep., the Oregon Shakespeare Festival, Yale Rep., the ALLIANCE THEATRE in Atlanta, South Coast Rep., and American Conservatory Theatre of San Francisco. During the 20 years he lived in Los Angeles he appeared in nearly 150 television show (LA Law, The Wonder Years, Coach, Cheers, X-Files, ER, Seinfeld, Murphy Brown, Star Trek, and more), numerous TV movies, and feature films. Since moving to the Twin Cities, he has appeared in four feature films (Factotum, North Country, Sweetland and A Serious Man) and appeared in 27 productions at the Guthrie Theater (The Sunshine Boys, Long Days Journey Into Night, Othello, A Delicate Balance, four seasons as Scrooge in A Christmas Carol, and others), as well as productions with Theatre Latte Da, the Minnesota Jewish Theatre Company, and Park Square Theatre. Birk was the recipient of a McKnight Fellowship and a Fox Foundation Fellowship. He created and teaches an ongoing training studio at the Guthrie for professionally oriented performers, The Actors Work Out.
CANDACE BARRETT (Fonsia Dorsey) has been involved in many facets of the arts community throughout her career as actress, teacher, director, designer and administrator. She has been a member of the acting companies at the Milwaukee Repertory Theatre, the Oregon Shakespeare Festival and The American Conservatory Theatre and has performed locally at Live Action Set, Hippocrates Café, Minnesota Jewish Theatre Company, Theatre in the Round, The Open Eye Figure Theatre, PRIME Productions (where she recently appeared as Gertrude Stein in Little Wars) and the Guthrie (where she has appeared in several productions including most recently as The Nurse in Romeo and Juliet). She has numerous directing and teaching credits, and she recently completed a post-baccalaureate certificate program in Integrative and Healing Therapies at the University of Minnesota. She practices health coaching at Portals and teaches acting at the Guthrie.
TIM STOLZ (Director), son of Twin Cities theater legend Don Stolz, has worked in theatre for over 40 years, much of that time at the Old Log Theatre, as a director, playwright, producer, stage manager and general manager.
The performance schedule for The Gin Game is as follows: Fridays at 1pm and 7:30pm, Saturdays at 7:30pm and Sundays at 2pm. Tickets for Friday matinees are $29, Friday and Saturday evenings are $36 for adults and $30 for students and seniors, and Sunday matinees are $34 for adults and $30 for students and seniors. Tickets can be ordered online at sidekicktheatre.com or by calling 952-948-6506.
Following The Gin Game, Sidekick Theatre's 2018 season continues with the musical comedy, Radio Gals, running October 4 through November 15, 2018.
About Sidekick Theatre:
Sidekick Theatre is a 501(c)(3) not-for-profit professional theatre based at The Ives Auditorium in Bloomington that produces shows for adults and children. Under the artistic leadership of Tim Stolz and Brian Pekol, who were affiliated with the Old Log Theatre for many years, Sidekick Theatre is committed to developing and presenting original and reimagined plays and musicals that foster the exchange of ideas, inspire laughter, promote new perspectives and awaken possibility in audiences of all ages.