Review: Prime Productions presents TWO DEGREES at Guthrie's Dowling Studio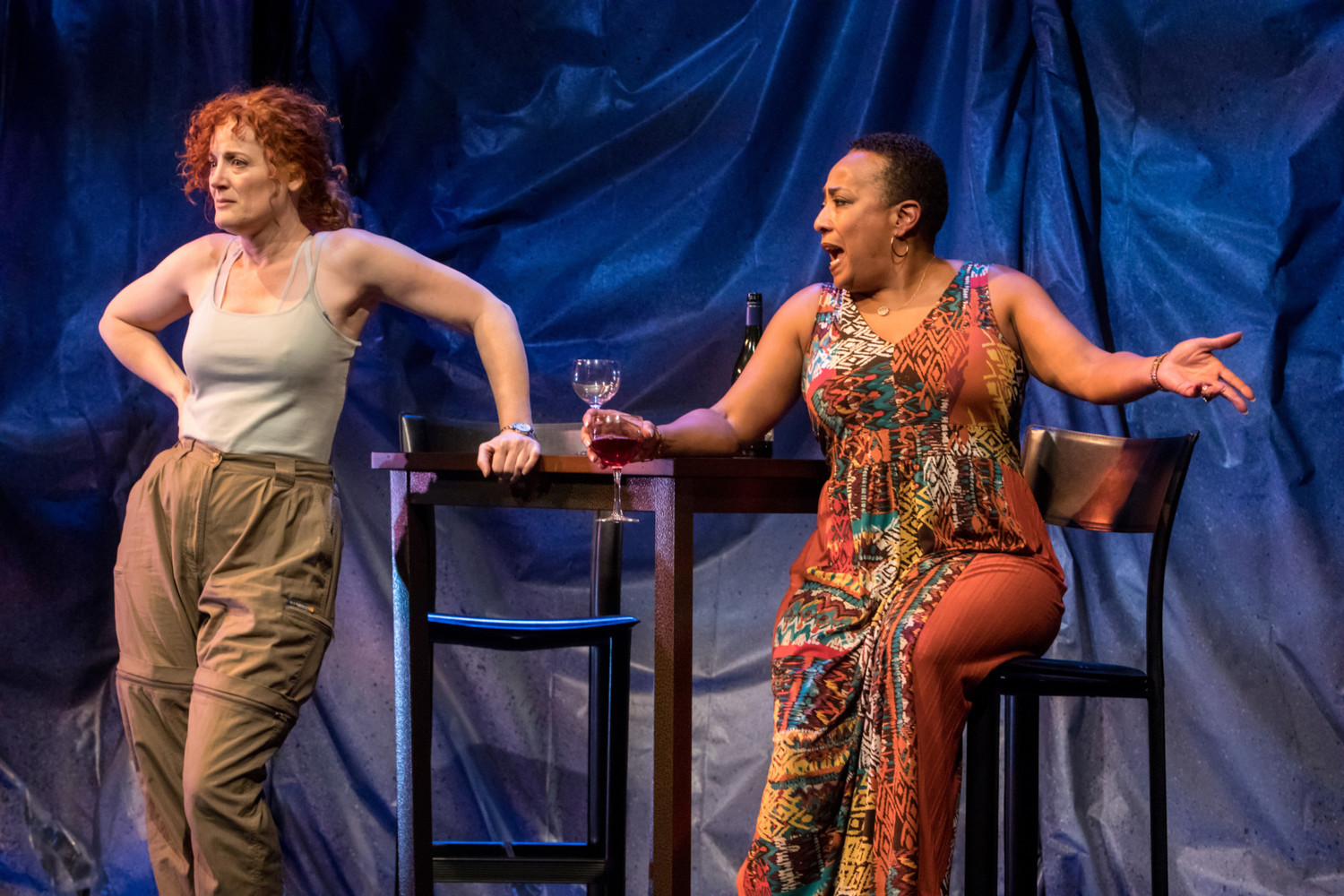 Tira Palmquist's TWO DEGREES could not be more timely. Written in 2014, it centers on a woman paleoclimatologist, Emma, as she is called to Washington to testify before a hostile Senate committee about climate change-a committee that, she is told, is "easily bored by facts." She's been invited by her old college friend, Louise, now a powerful senator.
Plays that feature an accomplished working woman in mid-career are rare; this play has two. That drew the attention of Prime Productions, one of the Twin Cities' newest professional companies. Their mission is to illuminate and explore the stories of women over 50, going beyond stereotype and marginalization, and highlighting issues relevant to an aging population.
So this is a play for grownups-as the opening scene of coitus in the dark makes clear. Emma is a scientist and also an emotional and sexual being, contending with grief in her personal life as well as with the prospect of tremendous planetary losses. She struggles to adapt to political Washington as someone who is much more at home either at a research base camp on the icefields of Greenland or in Boulder with her husband, who teaches high school.
To avoid spoilers, I won't say more than that about plot. Rest assured that Palmquist has devised something of an emotional potboiler, and while it may be a bit too pat at times, she suggests our personal challenges can sync up with larger social shifts in complex ways. The overall tone of the piece is hopeful, not despairing.
Four actors carry this show. In the lead, Norah Long bring refreshing variety to the role of Emma: by turns she's messy, she's smart, she's clueless, she's tough, she's clear, she's needy, she's independent, and yes, she persists. Jennifer Whitlock as the senator is superb and entirely believable as a power broker. By listening well, Toussaint Morrison humanizes Clay, a role that might seem vulgar or venal with less careful treatment. It's delightful to watch Joel Liestman embody three very distinct men with different rhythms, different physicality, and different vocal habits as he plays Jeffrey and Wilson and Malik. Due to his considerable charm, all three are likeable. In keeping with Prime Productions' intentions, the cast is diverse: Long and Liestman are white, Whitlock and Morrison are people of color.
Run time of TWO DEGREES is 95 minutes with no intermission. Director Shelli Place, one of the founders of Prime Productions, keeps the storyline clear as the action jumps around from DC to Greenland to Boulder, and from conference rooms to tents to kitchen counters to hotels. (See the interview with her elsewhere on the broadwayworld.com site.)
There's one clunky bit of staging when we do finally see some of the Senate testimony, but given what so many of us have been watching on TV of late, we can fill in the visuals there. A clever surprise element in Annie Henly's simple two level set jumpstarts the show. Other transitions are aided by projections onto a large backdrop of draped and tied paper hit with blue light that suggests the continental ice shelf. Andrew Isaacson is the image director.
I'm delighted to see the Guthrie using their 9th floor black box space (the Dowling Studio), where all tickets are $9, to support Prime Productions and so many other vital smaller arts groups. This is where some of the most cutting edge contemporary work in town happens. TWO DEGREES runs through October 21.
Photo credit: Dan Norman