Ann Arbor Welcomes Back France's Guitar Master Pierre At Concordia College
The event is on October 6.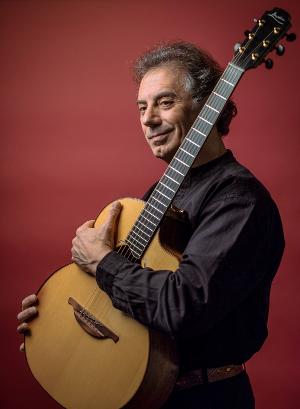 After releasing 'Azwan', an album about our oneness and interconnectivity in the midst of a unifying global crisis, world renowned French-Algerian acoustic guitar master, vocalist and composer, Pierre Bensusan, returns to the USA and Canada, completing the second leg of his 2022 North American Tour. One of his early stops will be in Ann Arbor Michigan where on Thursday evening October 6th, The Kreft Arts Program at Concordia College warmly welcomes him back to perform a concert onstage in their Chapel. This extraordinary event is generously offered FREE of charge to the public and The Chapel can host up to 550 people!
Says Bensusan of this tour:
"Even if I loved staying at my home, near Paris, for two years; playing, writing, taking the time, stopping running, sometimes locked down in Heaven... I felt a real relief to be able to play live again. The first part of my North American tour, this Spring, left me with an immense feeling of gratitude for the public who came to the concerts. There is nothing stronger than getting together around the music played live, especially when many were walking into a concert hall for the first time in two years.
Also, in Las Vegas, I met my new friend, Donny Osmond, after playing on his last album and there was a lot of emotion.
After spending the last three months back in France, I am pulling out all of the stops and embarking on the second leg of a mega-tour with over 60 concerts and guitar workshops, that will take my stage manager/sound engineer, Xaina Lerner, and myself through the entire northern part of the USA and southern Canada, from the West Coast to the East Coast.
I look forward to finally seeing you again and thank you warmly for your continuous support and all of the inspiration, light and strength you give me."
More Hot Stories For You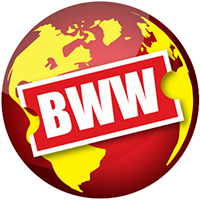 Planet Ant Hosts HIP-PROV: Improv With A Dash Of Hip-hop

November 29, 2022

The improvisational, Hip-Hop game show, Hip-Prov: Improv with a Dash of Hip-Hop will be running at Planet Ant on Wednesdays at 8 pm. Hip-Prov is a new concept game show melding the art of improvisation with the popularity of Hip-Hop music. Local comics and improvisers are cast to compete in each show.
---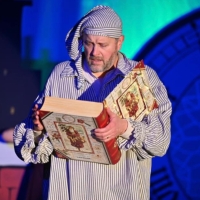 Forever After Productions to Present A CHRISTMAS CAROL THE MUSICAL Next Weekend

November 27, 2022

'A Christmas Carol The Musical' presented by Forever After Productions will open December 1st at 7:00 PM. The show runs through Sunday December 4th, with additional shows on December 2nd at 7:00 PM, on December 3rd at 2:00 & 7:00 PM, and the final performances on December 4th at 2:00 & 6:00 PM.
---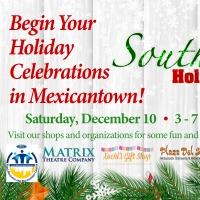 The Seventh Annual Southwest Holiday Fest to Bring the Christmas Spirit to Life in Detroit's Mexicantown Neighborhood

November 23, 2022

The Southwest Holiday Fest is Southwest Detroit's family - friendly, free holiday festival offering new and returning visitors fun winter-themed free activities. All are welcomed to casually stroll the Bagley/Vernor Corridor between 16th and 24th streets from 3pm - 7pm on Saturday December 10, 2022.
---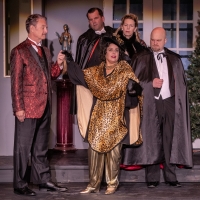 The Farmington Players Present THE GAME'S AFOOT; OR HOLMES FOR THE HOLIDAYS 

November 22, 2022

Get ready for a murder mystery for the holidays – a comedy that will keep you guessing with exciting twists and turns.  The Game's Afoot; or Holmes for the Holidays, a play by Ken Ludwig, opens Friday December 2nd at the Farmington Players Barn in Farmington Hills. 
---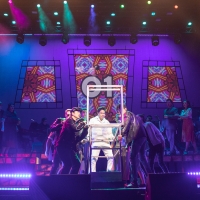 Photos: George Salazar, Janet Dacal & More Star in THE WHO'S TOMMY IN CONCERT at Flint Repertory Theatre

November 21, 2022

See photos of George Salazar (Be More Chill) as Tommy, Janet Dacal (The Band's Visit) as Mrs. Walker, Mauricio Martinez (On Your Feet!) as Captain Walker, Paul Whitty (Once) as Uncle Ernie, Jeremiah Porter as Cousin Kevin and Arielle Crosby as The Acid Queen in The Who's Tommy in Concert at The FIM Capitol Theatre in downtown Flint.
---