The Award-Winning Play CHASING JACK Comes to The Willow Theatre In Sugar Sand Park
Learn About the Play's Premiere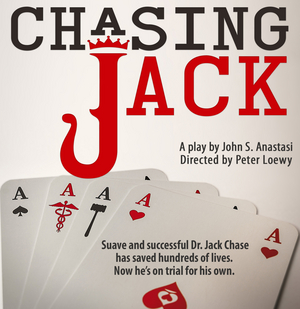 Chasing Jack, the award-winning play by John S. Anastasi, will have its southeastern premiere at the Willow Theatre in Sugar Sand Park this March. The production, to be directed by Peter J. Loewy, will begin previews on March 12th and open on March 14th. The show will run through March 22nd.
Chasing Jack, which won the Best Play Award at the 2019 New York Theatre Festival Summerfest, is the story of Dr. Jack Chase, a surgeon with a serious gambling addiction. Through the lens of a malpractice lawsuit that could end his career, Chasing Jack explores familial relationships, medical ethics, and the potentially crippling effects of addiction. The stakes couldn't be any higher as Jack looks back at pivotal moments in his life, his relationships, and his career.

"I had written several plays, three of which were produced Off Broadway," playwright John Anastasi said recently, when he was asked how Chasing Jack came about. "It was after a reading of my play I Forgive You Ronald Reagan, starring Lucie Arnaz and her husband Laurence Luckinbill, and we were all out for dinner. Lucie asked me about her mother's aortic dissection (I am a thoracic surgeon in 'my other life'!) and we started talking about heart surgery. She listened to all the stories and was mesmerized, and at the end of the evening she said, "You write well but the best stories are when you write and talk about what you do!" My response was that I spend 14 hours a day doing heart surgery, the last thing I want to do is sit in front of a computer and write about it.

"So, two plays later I was at the opening night party of my play, Would You Still Love Me if, with Kathleen Turner," Anastasi continued. John Patrick Shanley came up to me and said almost the same thing: "Write about what you know..." There are two things I love, medicine and the law. My daughter is a lawyer. So, I started to think of how to connect them all and after an especially difficult operation, the germ of the story began.

"I don't want anyone to get the idea that I'm Jack, because I'm not," he says. "Some of me is in him as I believe some of me is in all the characters I write, even the women. The monologues Jack speaks regarding what it's like to be a heart surgeon are very real. The addiction concept is drawn from having the unfortunate experience of operating on drug addicts over the years, and watching them lie, betray, and systematically destroy every relationship, especially the people who love them the most."
Anastasi and Director Loewy have cast a combination of local and out of town actors in the production. Galen Murphy Hoffman will play Dr. Jack Chase, and two-time Tony Award nominee Crista Moore will portray the attorney Ockerman - the first time a woman has played this role. Other cast members include India H. Jarvis as Taylor, Elana Valastro as Rebecca, David Sadaka as The Judge, Rick Malone as Robert, Ben Prayz as Dr. Fox, and Francis Allen as Dr. Noel.

Chasing Jack will run from March 12th - 22nd at the Willow Theatre in Sugar Sand Park. Tickets are $30; group rates (6 or more tickets purchased in one transaction) are $25. Tickets can be purchased online at sugarsandpark.org/chasing-jack or by phone at 561-347-3948. The Willow Theatre is located at 300 South Military Trail, in Boca Raton's Sugar Sand Park (33486).
Carol Kassie has had a deep and abiding love for the arts, particularly theatre, since she was a small child and her parents presented her with an original Broadway cast recording of "My Fair ... (read more about this author)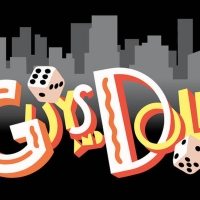 GUYS AND DOLLS Opens April 1st at Lauderhill Performing Arts Center

March 9, 2022

MNM Theatre Company, North End Theatre Company, and the City of Lauderhill present what is often called 'the perfect musical comedy! Set in Damon Runyon's mythical New York City, with music and lyrics by Frank Loesser and book by Abe Burrows and Jo Swerling, Guys and Dolls is a classic beloved by theatre goers of all ages.
---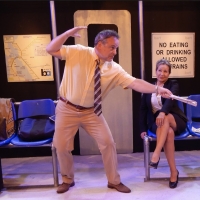 Pigs Do Fly Productions to Stage 2 ACROSS

March 3, 2022

Pigs Do Fly Productions is set to stage a production of Jerry Mayer's 'comedy of crosswords and romance,' 2 Across. The show will run from March 4th through March 20th at the Empire Stage in Fort Lauderdale.
---
A CLASS ACT Comes to Mizner Park Cultural Center This Month

March 2, 2022

A major chemical company pours cancer-causing waste into the water supply, and a high-powered law firm brings a class action lawsuit on behalf of thousands of "the little people" – who might die from the poisonous water. Who wins?  Who loses?  A Class Act, Norman Shabel's intriguing and timely look at the inner workings of our justice system will ask and possibly answer these, and other questions when the play runs from March 25th through March 27th at Mizner Park Cultural Center in Boca Raton.
---
MNM Theatre Company's SISTER ACT (A DIVINE MUSICAL COMEDY!) at LPAC through March 6th

February 19, 2022

Musical theatre audiences love big, splashy musical numbers. And what could be better than those? Big splashy musical numbers… with nuns!  Sister Act, which will open at the Lauderhill Performing Arts Center (LPAC) on February 18th and run through March 6th, is chock full of both!
---
Pigs Do Fly Presents 2 ACROSS at Empire Stage in March

February 4, 2022

Rehearsals will begin shortly for 2 Across, Pigs Do Fly Productions' upcoming 'reprise' production of Jerry Mayer's 'comedy of crosswords and romance'.
---