Photo Flash: Meet the Band! Mad Cat Live! Performs Neil Young's ON THE BEACH
The acclaimed Mad Cat Live! Band returns with their performance of Neil Young's fifth studio album, originally released in 1974, On The Beach. An album argued to be Young's most coveted selection in his canon, On The Beach wasn't released on CD until 2003. The album is the third installment in Young's self-proclaimed "Ditch Trilogy" and follows Young's disenfranchisement with the record industry and the state of the country at large. An unparalleled album for die-hard Neil Young fans. Scroll down to meet the band!
The company has a long tradition of interweaving live music into its theatrical productions and several of its featured members have been trained musicians from such prestigious schools as University of Miami's Frost School of Music. The Mad Cat Live! band this iteration features performances by esteemed local musicians Jim Camacho (bass, guitar, piano, harmonica and vocals), Nabedi Osorio from the band The State Of (drums, bass, vocals), and Darren Bruck from local band The Mystery Tones (keyboard, guitar, vocals), as well as company members and veteran professionals Matt Corey (multi instrumentalist), and Erik Fabregat (guitar, slide, banjo, bass, and vocals) with musical direction by Mad Cat's founder, Paul Tei.
Neil Young co-founded the band Buffalo Springfield together with Stephen Stills and Richie Furay, and later joined Crosby, Stills & Nash in 1969. While Young has experimented with differing music styles throughout a varied career, most of his best known work is either acoustic folk-rock and country rock or electric, amplified hard rock (most often in collaboration with the band Crazy Horse). Musical styles such as alternative rock and grunge also adopted elements from Young. His influence has caused some to dub him the "Godfather of Grunge".
In 1972, the dark side of fame took hold of Young's life. As he prepared to embark on his biggest-yet tour in support of Harvest, tortured member of the band Crazy Horse, Danny Whitten, died of a heroin overdose mere hours after being fired from tour rehearsals by Young. The tour that followed captured the first sign that Young was, in his words, "heading for the ditch". With his relationship with actress Carrie Snodgress in tatters and his booze and drug consumption increasingly rampant, Young poured out his angst and anger over the roughest, most sparse music in his career to date. The tracks of On The Beach, possibly represent Neil Young at his absolute peak. 'On The Beach' is heart-rending blues played with absolute anguish as Young contemplates his collapsing world in unflinching detail: "Though my problems are meaningless/ That don't make them go away". The haunting messages behind the album still finds haunting resonance in the current events of today.
MAD CAT LIVE! Band performs Neil Young'S ON THE BEACH, featuring: Darren Bruck, Jim Camacho, Matt Corey, Erik Fabregat, and Nabedi Osorio. Musical Direction by Paul Tei. Lighting by David Nail. Costumes by Leslye Menshouse. Set Design by Paul Tei. Projections and Animation by: Ted Chambers.
The show runs August 12th -14th 2016: August 12th at 8 pm; August 13th at 8 pm; and August 14th at 3 pm on the MTC Mainstage, 9806 NE 2nd Ave, Miami Shores, FL 33138. Adults $20 General Admission; 12 and under $10. Tickets may be purchased online at www.madcattheatre.org, www.mtcmiami.org, or by MTC box office phone number: 305-751-9550.
Photo Credit: Eli Peck


Darren Bruck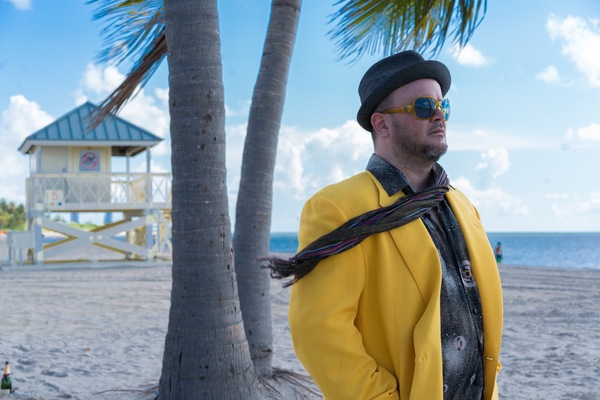 Erik Fabregat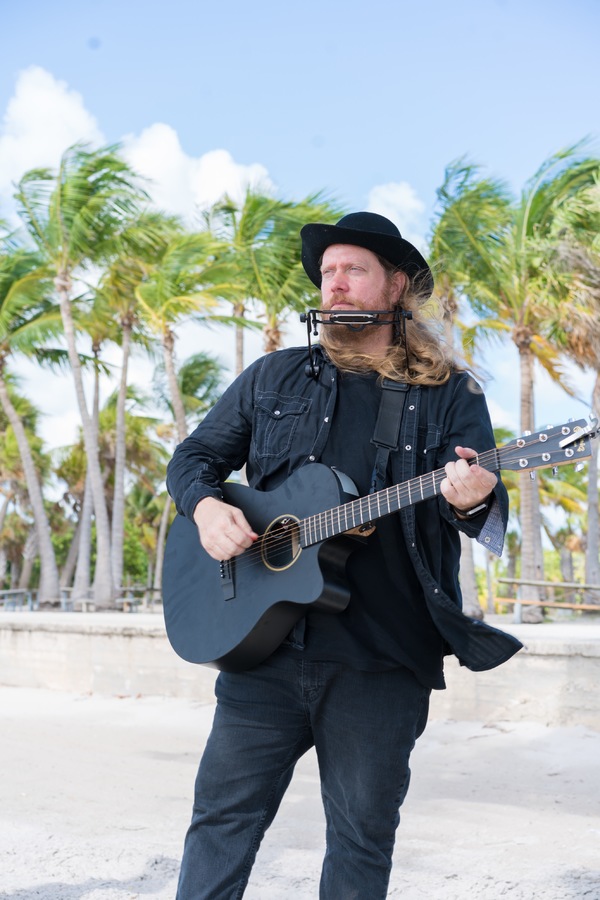 Jim Camacho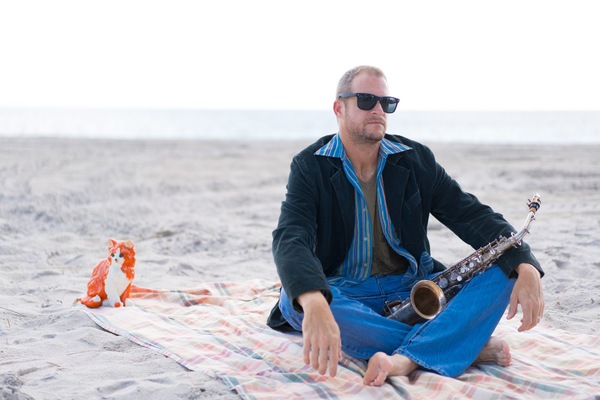 Matt Corey

Nabedi Osorio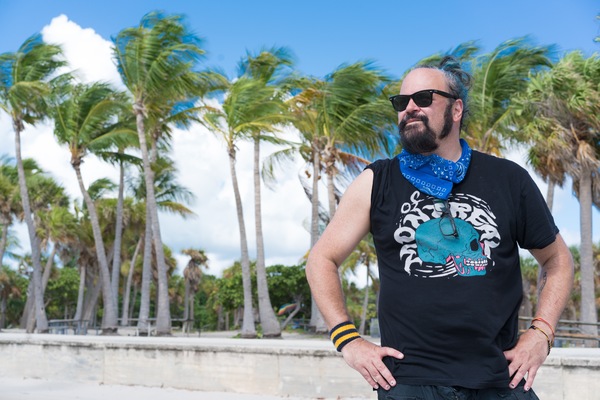 Paul Tei

Matt Corey, Erik Fabregat, Nabedi Osorio, Jim Camacho, and Darren Bruck
More Hot Stories For You