Photo Flash: Let the Sun Shine In! Meet the Cast of HAIR at Kravis Center
MNM Productions today announced that its production of the world's favorite tribal rock musical HAIR will open this Friday evening at the Kravis Center's Rinker Playhouse. The show will run for 20 performances May 20-June 5 and feature a multi-talented 22-person cast including such highly acclaimed veterans of numerous South Florida stages as Mike Westrich (George Berger), Michael Scott Ross (Claude), Alexa Baray (Sheila), Fo'i Meleah (Dionne) and Elijah Word (Hud). Scroll down for a sneak peek at the company in costume!
HAIR is being produced by MNM's co-founders Marcie Gorman and Michael Lifshitz. The show is being helmed by director-choreographer Kimberly Dawn (KD) Smith, who directed MNM's production of A CHORUS LINE at the Crest Theatre at Old School Square in Delray Beach. Paul Reekie is serving as musical director, the same role he played for last summer's production of Side By Side By Sondheim, which was nominated for a prestigious Carbonell Award for Best Ensemble Production, Play or Musical. It has already been announced that this production of HAIR meets the eligibility requirements for the next Carbonell Awards.
HAIR will run at the Kravis Center's Rinker Playhouse with performances at 7:30 pm Tuesday-Saturday, and matinees at 1:30 pm on Wednesday, Saturday and Sunday. Reserved seating tickets for HAIR are $45 each and are now available for purchase at the Kravis Center box office, 701 Okeechobee Blvd. in West Palm Beach; by phone at561.832.7469; or online through the Kravis Center's official website at kravis.org.
Photo Credit: Corby Kaye's Studio Palm Beach

Michael Scott Ross, Alexa Baray, Elijah Word, Fo'i Meleah, Mike Westrich

The cast of HAIR letting the sun shine in.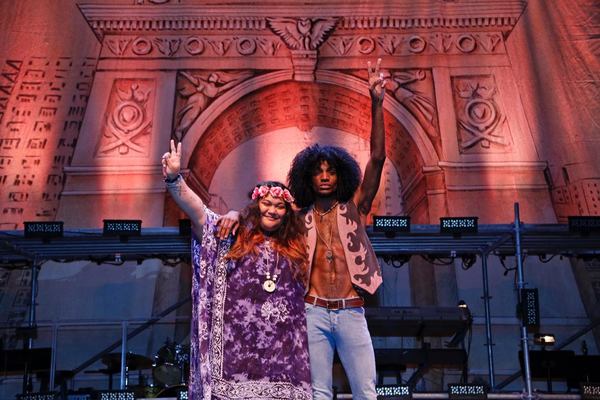 Fo'i Meleah, Elijah Word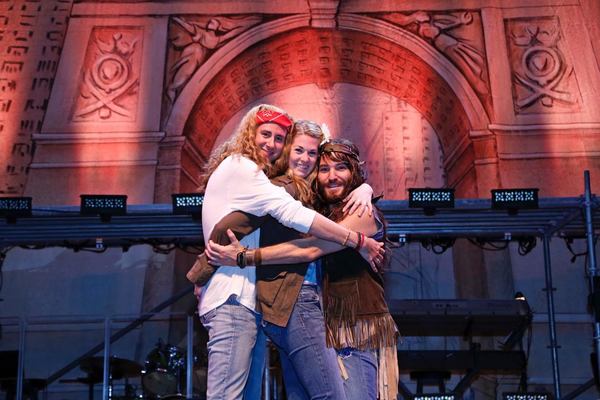 Michael Scott Ross, Alexa Baray, Mike Westrich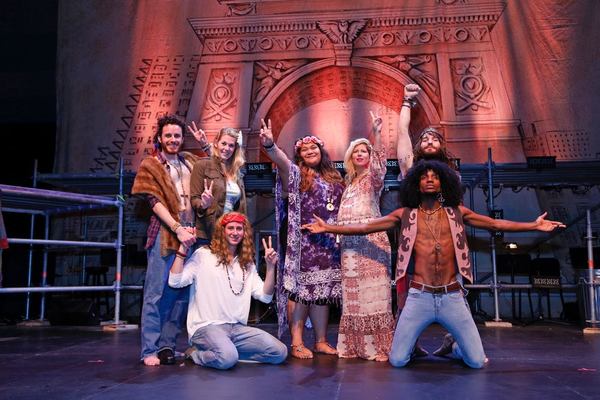 (kneeling) Michael Scott Ross, Elijah Word; (standing) Pierre Tannous, Alexa Baray, Fo'i Meleah, Nicole Kinzel, Mike Westrich

Nicole Kinzel, Shenise Nunez, Emily Tarallo, Elijah Word, Keagan Tanner Cerny, Mallory Newbrough, Rosseroni Parris, Jerel Brown