Photo Flash: In Rehearsal with HAVANA MUSIC HALL
Rehearsals have begun for the world premiere of Havana Music Hall at Actors' Playhouse at the Miracle Theatre in Miami. Casting was announced today for the brand new original musical, with Tony Award nominee John Herrera (The Mystery of Edwin Drood) and rising star Linedy Genao (On Your Feet!) headlining the all-latinx cast of nineteen performers. The limited engagement will run from October 10-November 18, 2018. Opening night is set for Friday, October 19.
Set in 1958 Cuba, the highly-anticipated new musical tells the story of husband and wife musical team Rolando and Ramona Calderon, who are on the verge of breaking through to the world's stage when the Cuban Revolution tears apart the only life they've ever known. Almost sixty years later, the couple tries to forget the past in the now-devastated Havana Music Hall, but others won't let them. Directed and choreographed by Maria Torres (On Your Feet!), HAVANA MUSIC HALL features a book by Carmen Pelaez (Rum & Coke), and an original story, music, and lyrics by Richard Kagan.
Featuring vibrant original songs that will have audiences dancing in the aisles - including "Escape to Havana," "Place of My Birth," "Todo Es Bueno en Cuba" and "I Have My Voice," - this high-energy new musical captures the pain and joy of the immigrant experience like nothing before, bringing audiences inside the famed Havana Music Hall as hearts mend and spirits soar against all odds.
Herrera will star as Older Rolando and Genao will play Young Ramona, joined by Alexander Pimentel (Henry IV, Shakespeare Center of LA) as Young Rolando, Isbelia Duran (Cabaret, Area Stage Co) as Older Ramona, Rodrigo De la Rosa (Man of La Mancha, Mexico City) as Older Julio, Phillip Andrew Santiago (Evita, Actors' Playhouse) as Young Julio, Bruno Faria (Bonnie & Clyde, Slow Burn Theatre) as Alberto, Elaine Flores (You're A Good Man, Charlie Brown; Actors' Playhouse) as Maria, Anissa Gathers (Celia in Celia, NYC & Tour) as Mercedes, Jorge Barranco (In The Heights, Speakeasy Stage Co), Angely Carucci (Venezuelan National Salsa Champion), Sarita Colon(On Your Feet!, 1st Nat'l Tour), Michael Focas (Making God Laugh, Actors' Playhouse), Hector Fortun (Fun Home, NYU Tisch New Studio),Christopher Hernandez (On Your Feet!, Broadway), Lauren Horgan (Evita, Actors' Playhouse), Macia McGeorge (Zorro, Miami Theater Center), Jane Papageorge (Disney's Frozen: Live at the Hyperion), and Robbie Smith (Funny Girl, North Shore Music Theatre).
The creative team for Havana Music Hall includes Music Supervisor & Orchestrator Larry Blank (Catch Me If You Can, Orchestrations), Music Director Brian Murphy, Dance Music Arranger and Dance Orchestrator Oscar Hernández (Spanish Harlem Orchestra), Lyric Translator & Cuban Music Historian Jose "Perico" Hernandez (Caravana Cubana), Cuban Musicologist Luis Serrano (Miami Sound Machine), Dramaturg Carmen Rivera (La Gringa), Set Design by Paul Tate DePoo III (Anything Goes - Assoc), Lighting Design by Cory Pattak (Newsies - Assoc), Costume Design by Ann Closs-Farley (The Pee-Wee Herman Show), Sound Design by Lucas "Rico" Corrubia(The Who's Tommy), Projection Design by Eye Q Productions (The Lion King, Disney Cruise Line), additional casting by Binder Casting(Gypsy w/Patti LuPone), and Acting Consultant Seán Griffin (Mark Taper Forum).
Actors' Playhouse Executive Producing Director Barbara S. Stein and Artistic Director and HAVANA MUSIC HALL Consultant David Ariscoare delighted to bring this exciting world premiere that captures the power of life, the joy of music and the humanity of friends and family to Miami audiences.
Photo Credit: Courtesy of Actors' Playhouse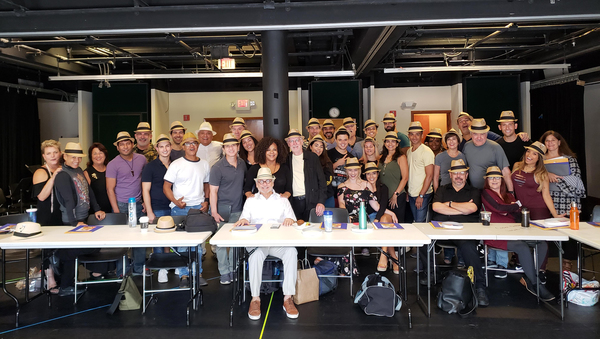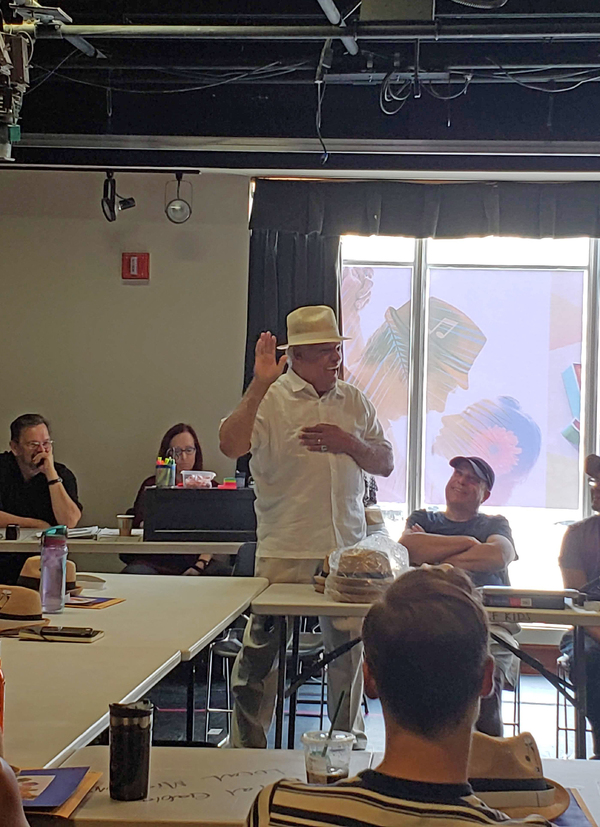 Jose 'Perico' Hernandez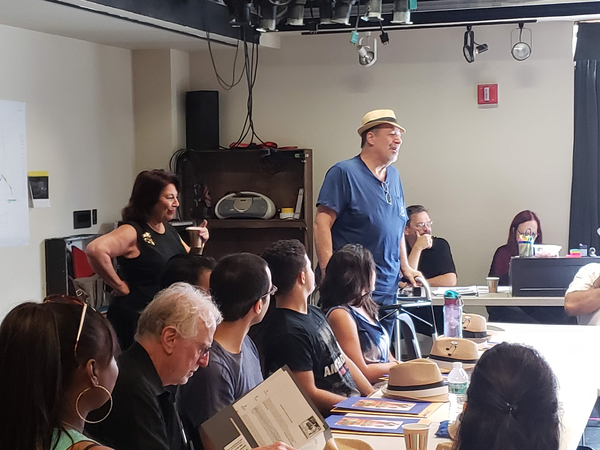 David Arisco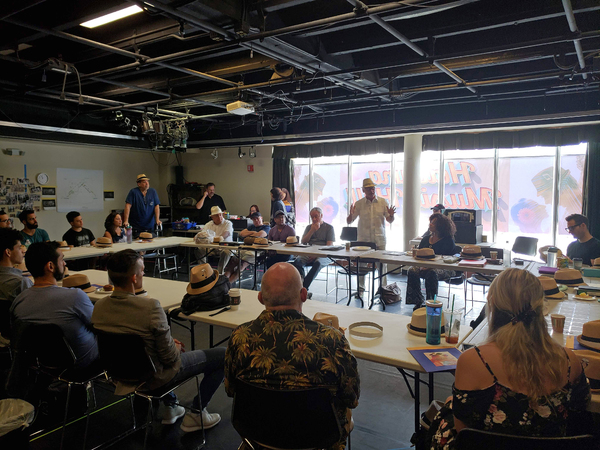 Richard Kagan