Photo Flash: Theatre Memphis Presents BYE BYE BIRDIE
Theatre Memphis' Lohrey Stage will soon be home to the story of Conrad Birdie, a famous rock-n-roll star, in the production of the lively family musical classic Bye Bye Birdie. Playing August 19 - September 11, 2011, the plot surrounds Birdie being drafted into the army and Albert Peterson, his agent, and Albert's secretary, Rosie, concocting one final national publicity plan before Conrad's induction. Conrad will bid a randomly chosen member of his fan club, Kim MacAfee of Sweet Apple, Ohio, goodbye with an all-American kiss. The arrival of Birdie in Sweet Apple causes people of all ages to swoon and the MacAfee household is soon reduced to chaos due to its famous houseguest. This satiric tribute to popular music contains the hit songs "Put on a Happy Face", "A Lot of Livin' to Do", "Kids" and of course, "Bye Bye Birdie".
Check out some production shots from the show below!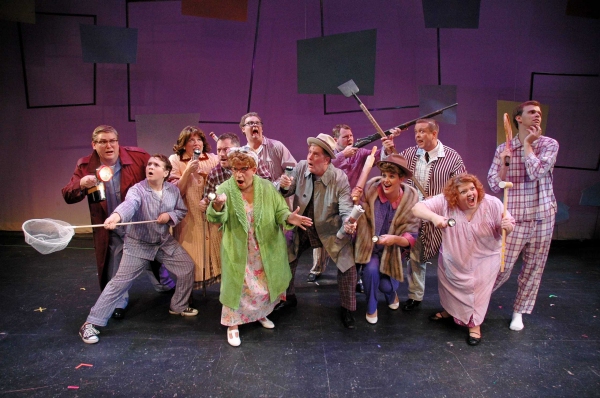 The cast of BYE BYE BIRDIE

Brennan Villines (center) and the cast of BYE BYE BIRDIE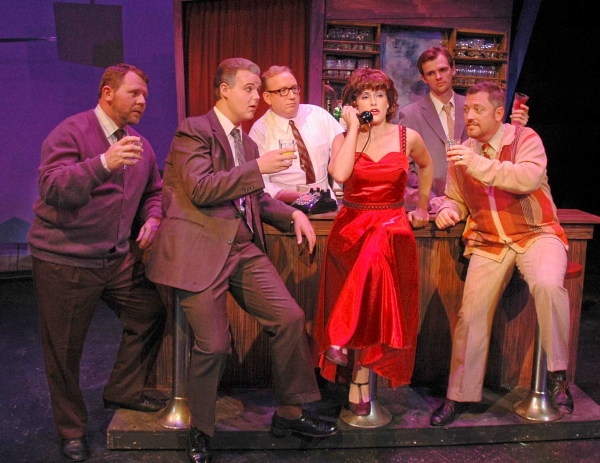 Amy Polumbo (center) as Rosie Alvarez is surrounded by (from left) Gary Cook, Wesley Barnes, John R. McFerrin, Stephen Garrett and Brent Davis