Photos: THE DROWSY CHAPERONE Comes To MSMT
Maine State Music Theatre's final production of the 2009 season is the rousing musical within a comedy, "The Drowsy Chaperone." This Tony Award winning musical for Best Book and Score boasts delightful music and lyrics by Lisa Lambert and Gregg Morrison and a book by Bob Martin and Don McKellar. "The Drowsy Chaperone" opened on Broadway at the Marquis Theatre on May 1, 2006. This hilarious show-within-a-show has since been produced in London's West End and had two North American tours. MSMT is home to one of the first regional premieres of "The Drowsy Chaperone." The production runs from August 5th to August 22nd at the Pickard Theater on the campus of Bowdoin College. Tickets range from $29 to $52 and are available by calling (207) 725-8769, in person at the box office located in the theater lobby, or online at www.msmt.org.
As the audience pours into the theatre a greeting from the shy, but lovable Man in Chair is heard. Like all theatre-goers, he too just wants it "to be a good show" and within the first few moments it is indeed clear "The Drowsy Chaperone" will be nothing short of a colorful romp through the jazz age of the 1920s. As the Man places the record of one of his favorite musicals on the turntable we are immediately transported to a time of good old fashion fun. The characters literally come to life in the Man's home and introductions occur starting with the intended bride and groom, the Chaperone herself, and numerous other amusing people, including a Latin lotharios intent on ruining the wedding. The leading lady, Janet Van De Graaff is intent on giving up the life of glamour on the stage to settle down with oil heir Robert Martin. However, her producer Mr. Feldzieg will be out a lot of dough if Janet does indeed go through with her plan. Gangster pastry chefs and "The King of Romance", Adolpho, are included in a plot to woo Janet away from Robert. With so many over the top characters in a one act musical, it's no surprise that mix-ups, mayhem, and mistaken identity are just waiting to appear on the stage. But as is the case with most musicals the audience is reminded that "Love is Always Lovely in the End."
Sitting at the helm of this musical is MSMT's Artistic Director, Charles Abbott, as the character know simply as "Man in Chair". Mr. Abbott has resided as Artistic Director since 1990 and has been seen on the MSMT stage in 10 productions. Lara Seibert rejoins MSMT this season as leading showgirl Janet Van De Graaff, after a hilarious stint as Irene Roth in "Crazy for You" earlier this season. MSMT newcomer Tyler Hanes will play opposite Seibert as oil heir Robert Martin. Hanes was last seen on Broadway in the revival of "A Chorus Line." Bill Bateman is set to play the troubled producer Feldzieg. Bateman has appeared on Broadway numerous times and was last seen at MSMT in 2002 in "She Loves Me."
MSMT veterans Karen K. Edissi and John-Charles Kelly are back this season as the delightful Mrs. Tottendale and charming butler Underling, respectively. After rave reviews in MSMT's "Dirty Rotten Scoundrels", Charis Leos is set to play the title character in "The Drowsy Chaperone." Returning again this year as the Latin lover Adolpho is Curt Dale Clark who was seen last summer in "The Producers." Not to be forgotten is best man, George, portrayed by Marc Kessler, co-conceiver of the off-Broadway hit "Altar Boyz." Kessler was a part of the performance intern program at MSMT in 1993.
"The Drowsy Chaperone" is the final show of MSMT's fifty-first season. In addition, MSMT will present "Schoolhouse Rock, Live!" as a part of its Theatre for Young Audiences season and tickets for the fall fundraiser concert with Euan Morton are on sale now. Individual tickets for this season are still available and season tickets are on sale for next summer as well. Detailed show information is available on MSMT's website.
Photo Credit: Annie Rose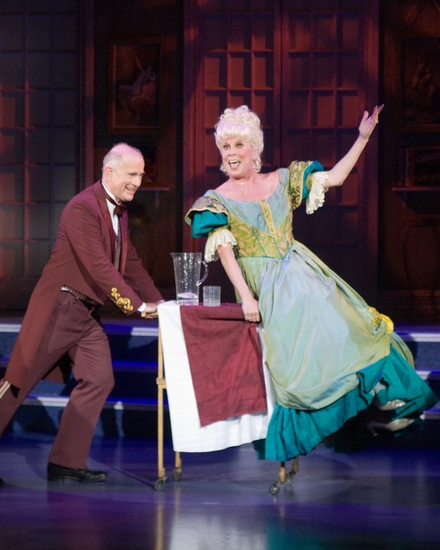 John-Charles Kelly and Karen K. Edissi

The company of The Drowsy Chaperone

Lara Seibert and Company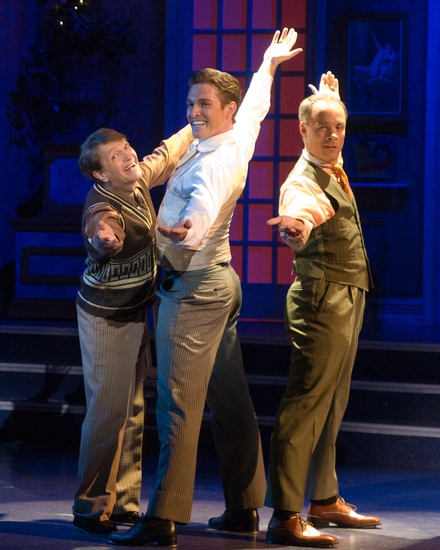 Charles Abbott, Tyler Hanes, and Marc Kessler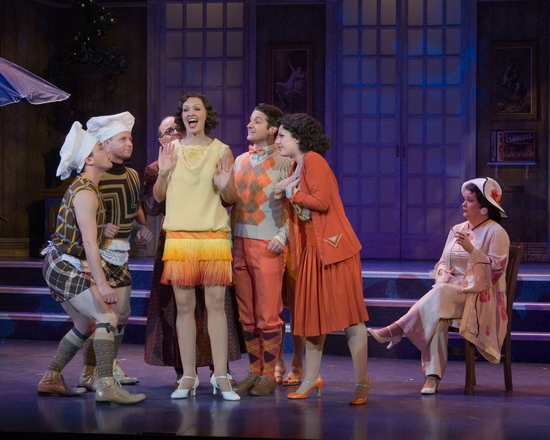 Lara Seibert and Company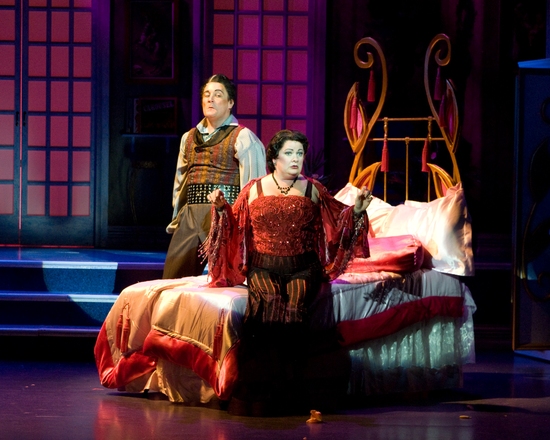 Curt Dale Clark and Charis Leos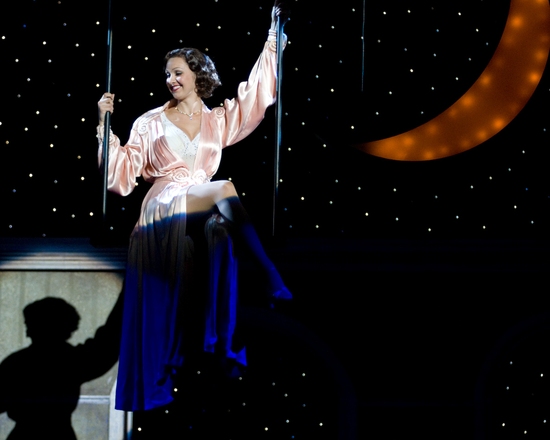 Lara Seibert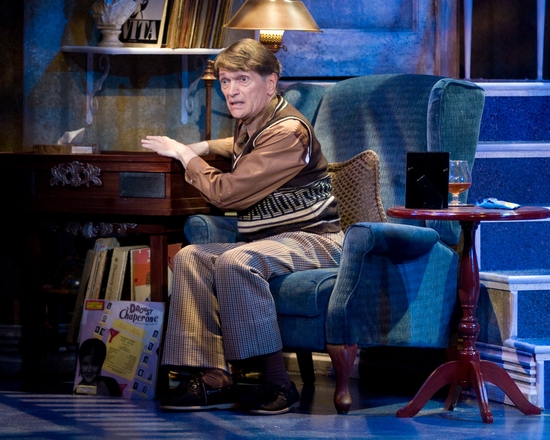 Charles Abbott

Bill Bateman and Curt Dale Clark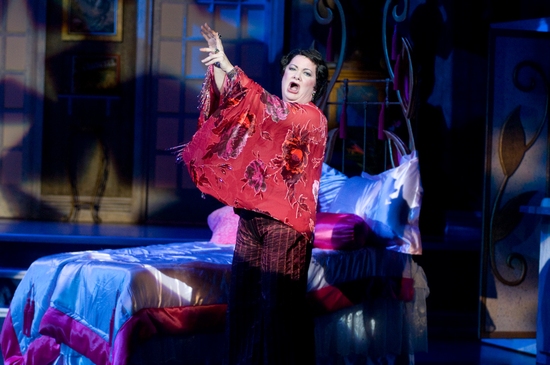 Charis Leos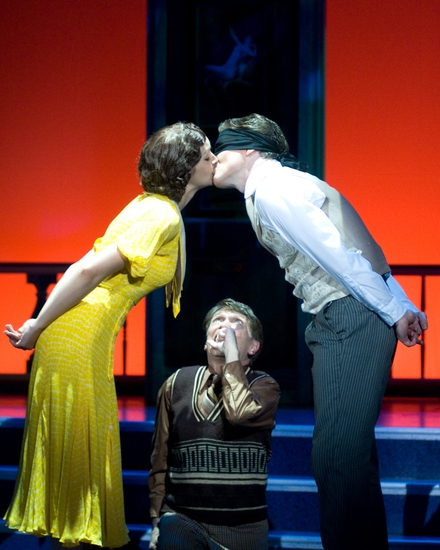 Lara Seibert, Charles Abbott, and Tyler Hanes

Raymond Marc Dumont, Michael Biren, and Bill Bateman