Photo Flash: Sneak Peek at Becky Gulsvig, Carrie McNulty and Erica Aubrey in Ogunquit's 9 TO 5
9 to 5, the Musical is based on the hit movie about three office workers who plan to get even with their egotistical, lying and hypocritical boss. When their plan spins wildly out of control the situation becomes hilarious and the laughter is non-stop. The show features the blockbuster title song plus a jubilant score by multiple Grammy Award winner
Dolly Parton
that mixes Broadway and pop with Dolly's irresistible style. This sharp witty musical adventure is perfect for anyone who ever wanted to string up their boss!
9 to 5 the Musical is adapted from the hit 1980 film, which stars Dolly Parton, Jane Fonda and Lily Tomlin. It is the 20th highest grossing comedy film of all time and has been named to the American Film Institute's list of "100 Funniest Movies." Dolly Parton's title song, "9 to 5," received two Grammy Awards, an Academy Award nomination and was certified platinum by the Recording Industry Artists of America. The musical opened on Broadway in 2009 and was nominated for four Tony Awards, including Best Score and a record-breaking 15 Drama Desk Awards. The book is written by the film's original screenwriter, Patricia Resnick, with music and lyrics by Dolly Parton. The original Broadway cast recording received a Grammy nomination. Since its Broadway run, 9 to 5, the Musical has toured nationally and will tour the UK later this year.
9 to 5 the Musical is a co-production with Long Island's Gateway Playhouse. Individual ticket prices start at $39 per show. Purchase tickets and gift certificates online at www.ogunquitplayhouse.org, or through the Box Office at 207-646-5511.


Carrie McNulty, Becky Gulsvig and Erica Aubrey

More Hot Stories For You
Holiday Music Blossoms At Husson University's Gracie Theatre With CELLOPHANE FLOWERS

December 2, 2022

The Gracie Theatre celebrates the music of the holiday season on Sunday, December 4, 2022 at 3 p.m. with the band, Cellophane Flowers. The afternoon concert, 'Christmas Chronicles,' is a fusion of Beatles hits and holiday favorites. This performance is made possible through the generous support of the John Kilgore Fund.
---
Husson University Theatre IT'S A WONDERFUL LIFE: A LIVE RADIO SHOW

December 1, 2022

Husson University Theatre (HUT), the university's official student theatre club, will perform Joe Landry's 'It's a Wonderful Life: A Live Radio Play' on December 2 - 4, 2022 in The Gracie's Black Box Theatre.
---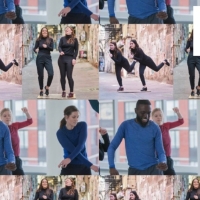 SYREN Modern Dance Announce 20-City Tour For 20th Anniversary

November 30, 2022

SYREN Modern Dance, New York City based company co-founded by Lynn Peterson and Kate Sutter, will share a split bill with kamrDANCE on December 2, 2022 at 6:30pm & 8:30pm at Arts on Site, Studio 3R, 12 St. Mark's Place, NYC.
---
SHREK THE MUSICAL Comes To Marshwood High School

November 22, 2022

A hilarious fairytale is brought to life as Marshwood High School presents Shrek, The Musical.
---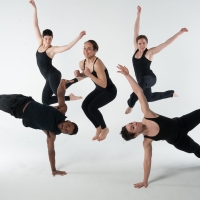 SYREN Modern Dance Announces 20th Anniversary Season, Celebrating With 20 Engagements Across America

November 21, 2022

SYREN Modern Dance, New York City based company co-founded by Lynn Peterson and Kate Sutter, announced their 20th Anniversary Season, which is being celebrated with 20 different engagements across America, including workshops, performances, guest teaching appearances, and more.
---