Click Here for More Articles on WICKED
BWW Review: WICKED at Overture Center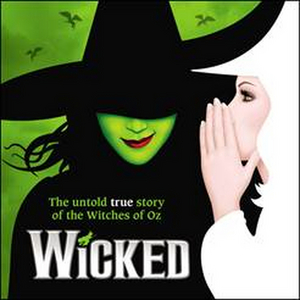 On the same day that Broadway went dark due to coronavirus concerns, the show went on for Wicked in Madison, Wisconsin.
I arrived at the Overture curious to see how many people came out for one of Broadway's most beloved shows. While there was a noticeable smattering of empty seats throughout the house, it turns out most theatre lovers were present.
As the curtain rose, and before I was swept up in the experience of Wicked, I took a moment to wonder how it felt for the cast and crew to be performing when their Broadway relations were on a sudden hiatus, and how long would they continue their run? It turns out, not long. It was their final performance for the foreseeable future.
WICKED is a beloved Broadway favorite for good reason. Its large-scale production at its best with a gifted cast, award winning costumes, and magical sets unlike anything you've seen. The sweeping score is catchy and memorable. I've seen Wicked many times since its debut over sixteen years ago and was surprised at how current this show is with it's tale of discrimination, politics, taking a stand, and enduring friendship.
As Glinda, played by Allison Bailey, floated on stage via bubble, I found her voice and delivery refreshing. Certainly she played the oft ditzy Glinda well, but she also showed a more realistic side of Glinda where her voice wasn't always high-pitched and saccharin--but clear and authentic.
When Elphaba, played by Talia Suskauer, made her entrance as a new student at Shiz, I was struck by her comedic-timing and casually sarcastic portrayal of the green witch. Her delightful approach reminded me of Fleabag writer and actress Phoebe Waller-Bridge, which is a very good thing.
Kudos to the talented cast for taking the audience on a fantastic journey of magic and make believe before we all returned home to more dire news of a world pandemic, social distancing and theatre and arts closures across the country.
~
Having recently celebrated its 16th anniversary on Broadway, WICKED is the winner of over 100 international awards including the Grammy Award and three Tony Awards. WICKED has been performed in over 100 cities in 16 countries around the world (U.S., Canada, United Kingdom, Ireland, Japan, Germany, Holland, Australia, New Zealand, Singapore, South Korea, The Philippines, Mexico, Brazil, Switzerland and China) and has thus far been translated into six languages: Japanese, German, Dutch, Spanish, Korean and Portuguese. WICKED has amassed over $4.8 billion in global sales and has been seen by nearly 60 million people worldwide.
Based on the novel by Gregory Maguire, WICKED has music and lyrics by Stephen Schwartz, and a book by Winnie Holzman. The production is directed by Tony Award winner Joe Mantello with musical staging by Tony Award winner Wayne Cilento. WICKED is produced by Marc Platt, Universal Stage Productions, The Araca Group, Jon B. Platt and David Stone.
Overture Center for the Arts in Madison, Wis., features seven state-of-the-art performance spaces and five galleries where national and international touring artists, 10 resident companies and hundreds of local artists engage people in nearly 700,000 educational and artistic experiences each year. With the vision to provide "Extraordinary Experiences for All," Overture's mission is to support and elevate our community's creative culture, economy and quality of life through the arts. overture.org