Photo Flash: 'THE GOSPEL ACCORDING TO...' Celebrates Opening Night at the Geffen
The Geffen Playhouse presents The Gospel According to Thomas Jefferson, Charles Dickens and Count Leo Tolstoy: Discord. Written by Scott Carter, executive producer and writer for Bill Maher's Politically Incorrect and Real Time, this whip-smart philosophical comedy features Larry Cedar (Deadwood, PBS's Square One TV), David Melville (Travel Channel Lawrence of America, film Ironclad) and Armin Shimerman (Quark on Star Trek: Deep Space Nine, Associate Artistic Director at The Antaeus Company) and is helmed by director, Matt August(Broadway How the Grinch Stole Christmas). Discord began previews on October 7 with the press opening last night, October 15, and BroadwayWorld has photos from the opening night festivities below!
Produced at the NoHo Arts Center last January, this new comedy is based on the historical fact that Thomas Jefferson, Charles Dickens, and Leo Tolstoy all wrote, or re-wrote their own versions of the Bible. A founding father, a Victorian novelist and a Russian revolutionary walk into a ... stop me if you've heard this one. Thomas Jefferson (yes that one), Charles Dickens (the very same) and Count Leo Tolstoy (who else?) are brought together in a blistering battle of wits for the ages. Examine what happens when great men of history are forced to repeat it.
The creative team features: Scenic Design: Takeshi Kata; Costume Design: Ann Closs-Farley; Lighting Design: Luke Moyer; Sound Design: Cricket S. Myers; Projection Design: Jeffrey Elias Teeter; Music: Michael Nyman; Production Stage Manager: Maggie Swing; Dramaturg: Amy Levinson; and Casting: Michael Donovan, CSA.
The Gospel According to
Thomas Jefferson
,
Charles Dickens
and Count
Leo Tolstoy
: Discord runs now through Sunday, November 16, 2014. Ticket prices are currently $59 - $74 and are available in-person at the
Geffen Playhouse
box office, via phone at 310.208.5454 or online at
www.geffenplayhouse.com
. Fees may apply. Performances play the Audrey Skirball Kenis Theater at the
Geffen Playhouse
, 10886 Le Conte Avenue, Los Angeles, CA 90024.
Photo Credit: Jordan Strauss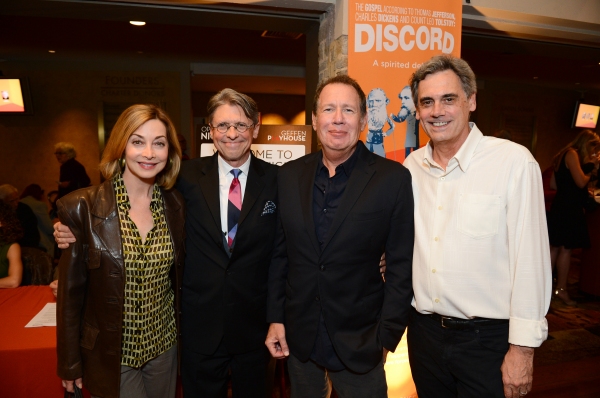 Sharon Lawrence, Scott Carter, Garry Shandling and Randall Arney

Matt August (Director) and Scott Carter (Playwright)

Ed Begley, Jr. and his daughter Amanda Begley

Michael Penn and Aimee Mann

Tim Robbins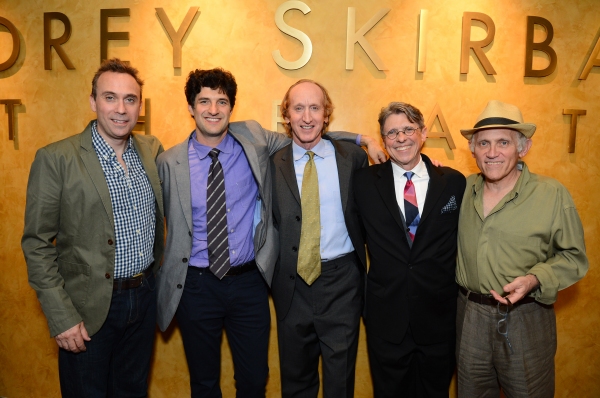 David Melville (Charles Dickens), Matt August (Director), Larry Cedar (Thomas Jefferson), Scott Carter (Playwright) and Armin Shimerman (Leo Tolstoy)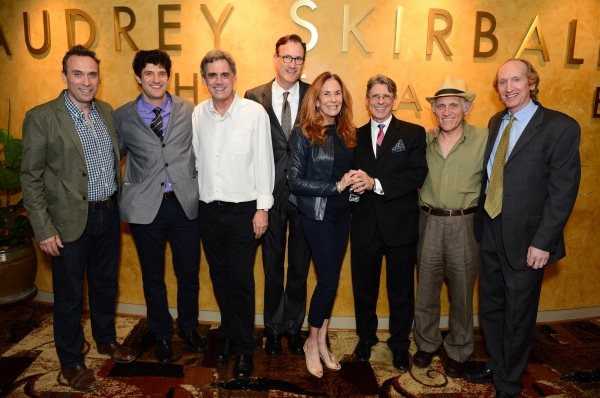 David Melville (Charles Dickens), Matt August (Director), Randall Arney (Geffen Playhouse Artistic Director), Ken Novice (Geffen Playhouse Managing Director), Pamela Robinson Hollander (Geffen Playhouse Board of Directors Co-Chair), Scott Carter (Playwright), Armin Shimerman (Leo Tolstoy) and Larry Cedar (Thomas Jefferson)