Photo Flash: Shaila Essley Takes 1st Place in CTG's 2015 August Wilson Monologue Competition
From a field of 12 local high school students, Shaila Essley, Philip Patrick Bucknor and Wayne R. Mackins-Harris have been selected to represent Los Angeles in the August Wilson Monologue Competition (AWMC) national finals. Contestants this year featured high school students from four Southern California cities, who performed in the regional finals at the Center Theatre Group/Mark Taper Forum, Monday night, March 2, 2015. Scroll down for photos from the competition!
CTG is pleased to announce that Shaila Essley of Chino Hills placed first in the competition, earning a $500 scholarship; Philip Patrick Bucknor of Los Angeles took second place, with a $400 scholarship; and Wayne R. Mackins-Harris of Los Angeles took third place and a $300 scholarship. Both Essley and Bucknor will compete in the national finals at the August Wilson Theatre in New York City on May 4, and Mackins-Harris will perform and also serve as an alternate at the finals.
Every student participating in this competition performed a monologue from playwright August Wilson's 10-play Century Cycle, an epic dramatization of the African-American experience in the 20th century.
Judges of the Los Angeles regional finals were professional actors and entertainment professionals with special interest in the works of August Wilson, including the Tony Award- nominated actress Kimberleigh Aarn (August Wilson's "Joe Turner's Come and Gone" on Broadway), Tony Award-nominated Founder and Artistic Director of Ebony Repertory Theatre Wren Brown, actor and faculty member of the USC School of Dramatic Arts Anita Dashiell-Sparks and stage and screen actors Robert Gossett (recently seen in "The Royale" at the Kirk Douglas Theatre) and William Allen Young (best known for his role as Frank Mitchell on "Moesha"). Master of Ceremonies was the award-winning broadcast journalist and CBS 2's co-anchor of the 5, 6 and 11 p.m. news, Pat Harvey.
With the support of the CTG Affiliates, this is the fourth consecutive year that CTG hosted the Southern California component of the national monologue competition. The program is designed to inspire and educate Los Angeles youth through the work of August Wilson.
The program kicked off with a preliminary round featuring more than 150 students, and the 12 regional finalists were selected during a semi-final round held on December 13. The program progressed with training and rehearsal sessions (provided by CTG) throughout January and February for each of the 12 regional finalists.
CTG has had a long relationship with the work of August Wilson, presenting eight of his plays. In addition to "Jitney," "King Hedley II" (Tony Award nomination for Best Play), "Gem of the Ocean" (world premiere production), "Radio Golf" (world premiere production) and "Joe Turner's Come and Gone" at the Mark Taper Forum, CTG presented the Tony Award-nominated "Seven Guitars" at the Ahmanson Theatre and "Two Trains Running" and "The Piano Lesson" (1990 Pulitzer Prize) at the Doolittle Theatre in Hollywood.
For more about the August Wilson Program at Center Theatre Group, visit CenterTheatreGroup.org/AugustWilson.
Photo Credit: Ryan Miller/Capture Imaging

From left, Shaila Essley, 1st place winner, Philip Patrick Bucknor, 2nd place winner and Wayne R. Mackins-Harris, 3rd place winner accept their awards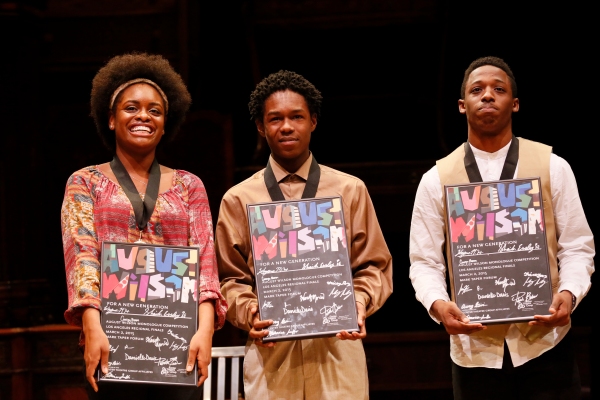 Shaila Essley, 1st place winner, Philip Patrick Bucknor, 2nd place winner and Wayne R. Mackins-Harris, 3rd place winner accept their awards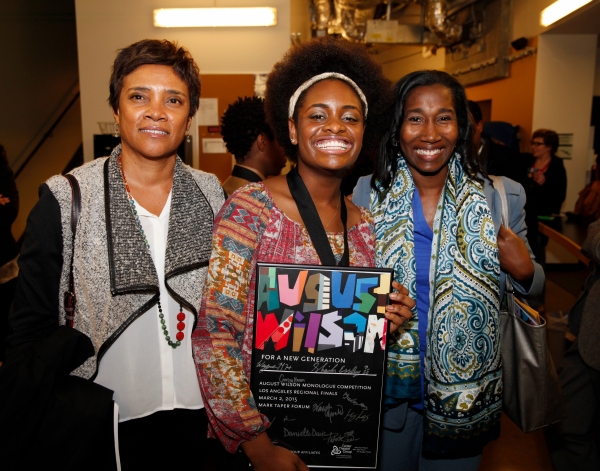 Actress Kimberleigh Aarn, Shaila Essley, 1st place winner and actor and faculty member USC School of Dramatic Arts Anita Sashiell-Sparks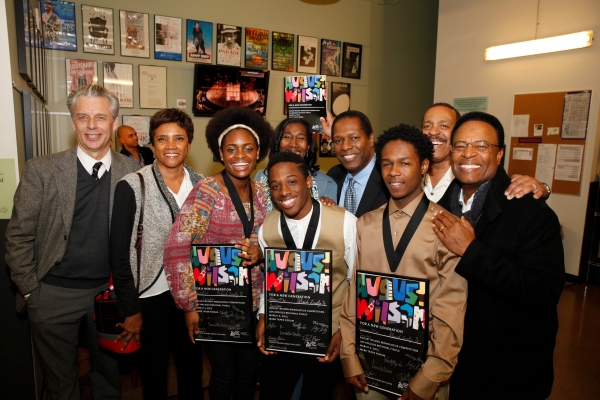 CTG Artistic Director Michael Ritchie, competition judge Kimberleigh Aarn, Shaila Essley (1st place winner), judge Anita Dashiell-Sparks, Wayne R. Mackins-Harris (3rd place winner), judge Wren Brown, Philip Patrick Bucknor (2nd place winner), judge Robert Gossett and judge William Allen Young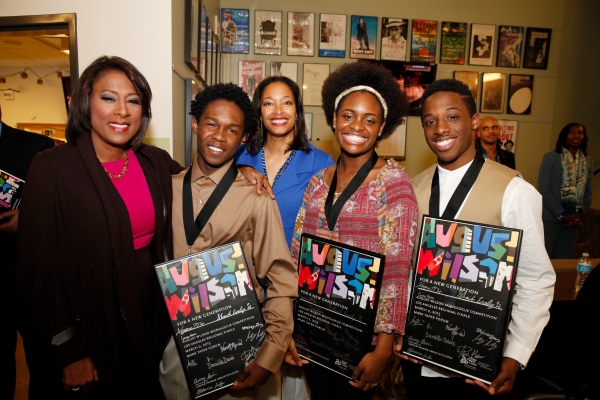 Master of Ceremonies Pat Harvey, Philip Patrick Bucknor, 2nd place winner, Leslie K. Johnson, Director of Education and Community Partnerships, Shaila Essley, 1st place winner and Wayne R. Mackins-Harris, 3rd place winner

Shaila Essley, 1st place winner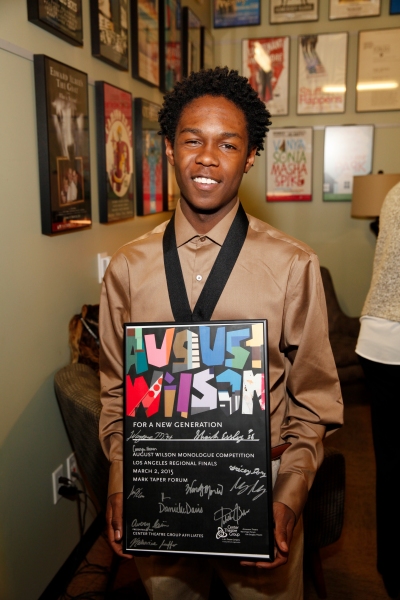 Philip Patrick Bucknor, 2nd place winner

Wayne R. Mackins-Harris, 3rd place winner

The finalists and judges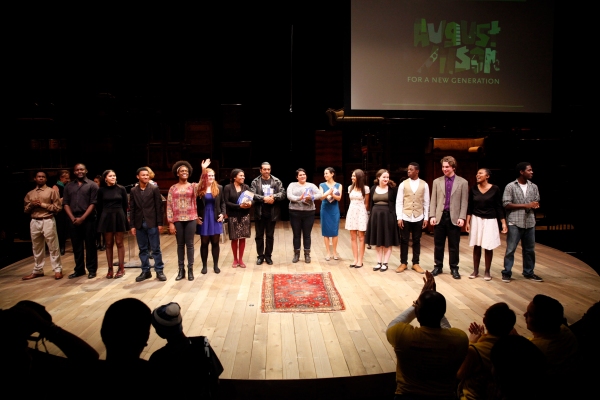 The finalists take their curtain call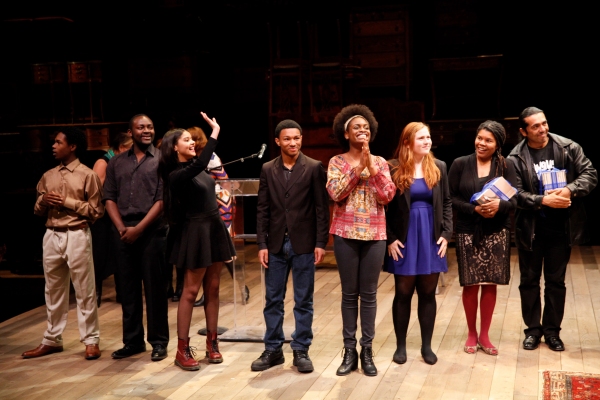 The finalists take their curtain call

The finalists and judges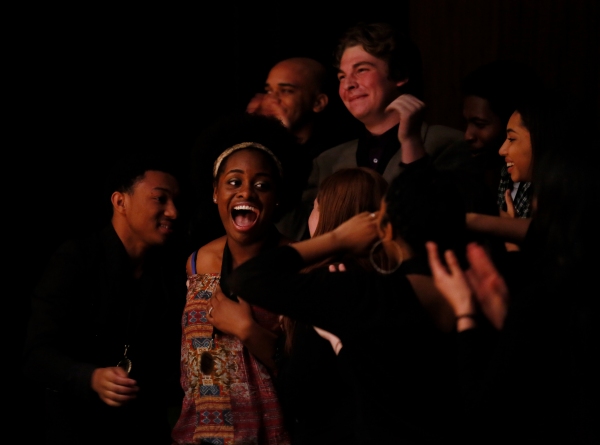 Center, Shaila Essley, 1st place winner hears her name called during the August Wilson Monologue Competition Los Angeles Regional Finals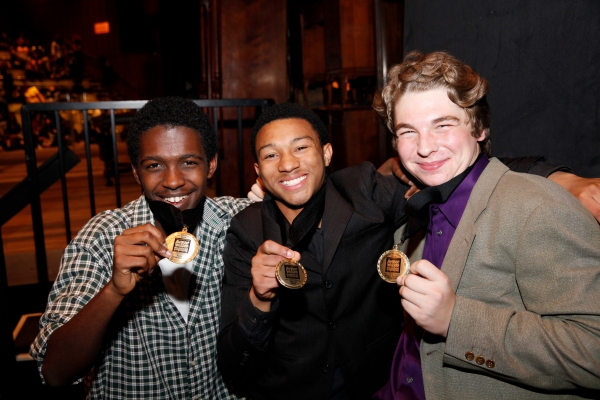 Finalists Paul Vincent III, Trecey Dory and Miles Millikan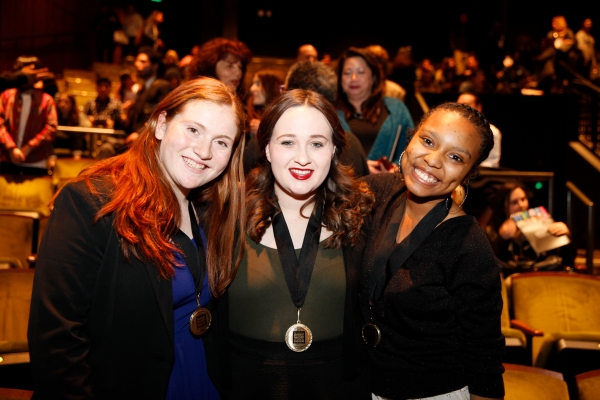 Finalists Avery Girion, Katharine Lauffer and Wendy R. Morrow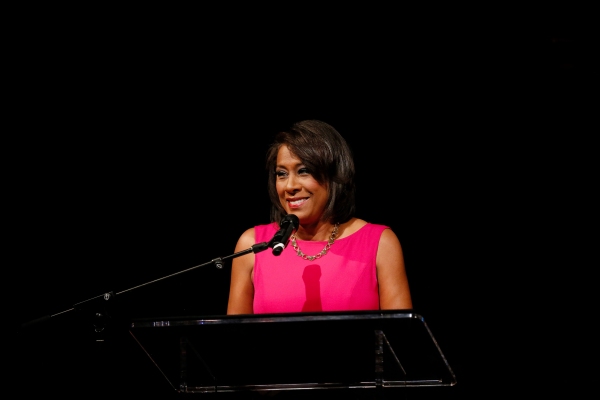 Master of Ceremonies Pat Harvey

CTG Artistic Director Michael Ritchie, Leslie K. Johnson, Director of Education and Community Partnerships and Master of Ceremonies Pat Harvey

Philip Patrick Bucknor, 2nd place winner

Javen K. Crosby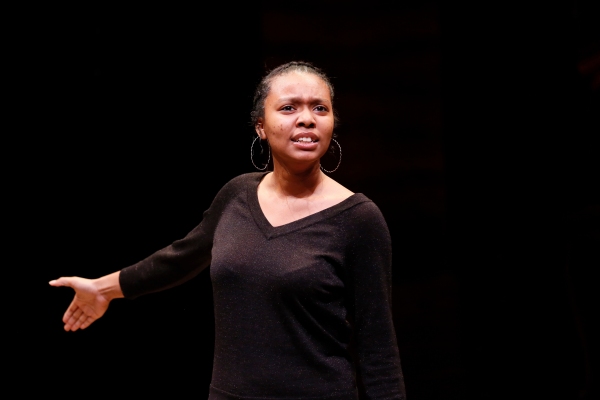 Wendy R. Morrow

Camryn Hamm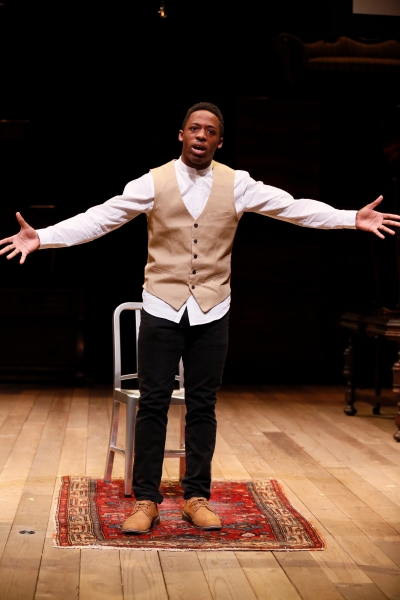 Wayne R. Mackins-Harris, 3rd place winner

Katharine Lauffer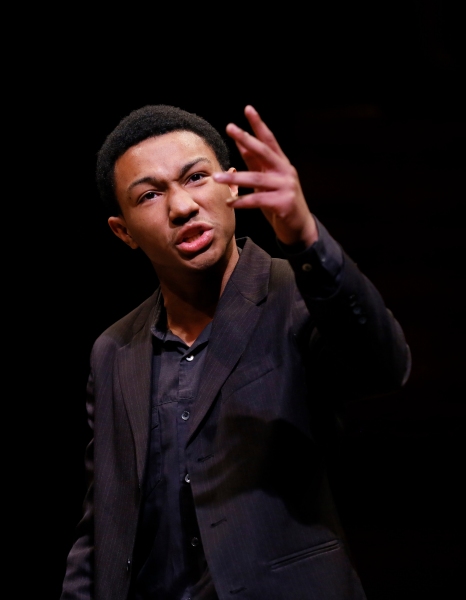 Paul Vincent III

Miles Millikan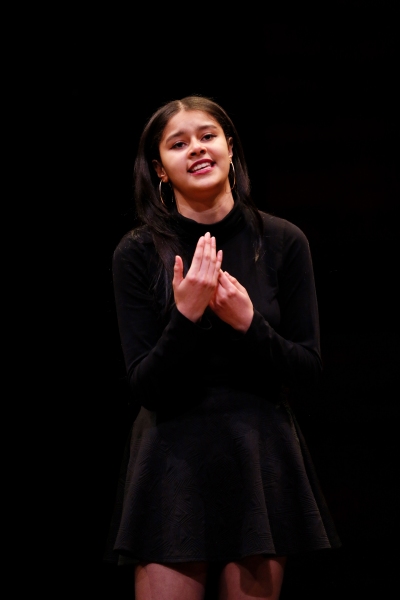 Danielle N. Davis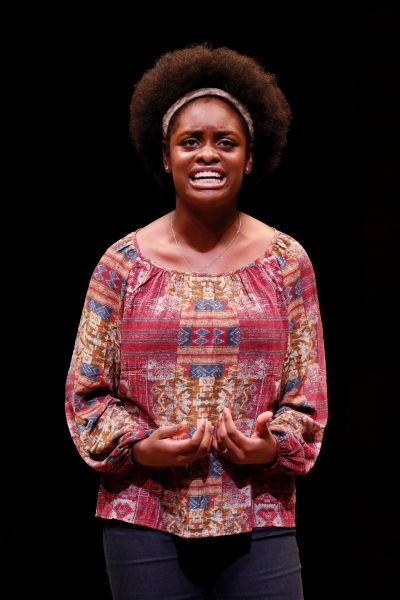 Shaila Essley, 1st place winner

Shaila Essley, 1st place winner

Avery Girion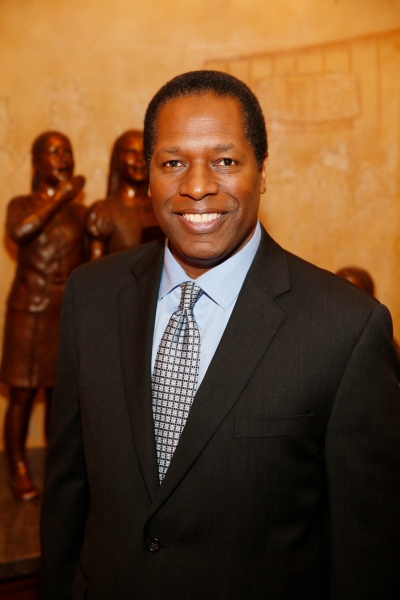 Wren Brown, Artistic Director Ebony Repertory Theatre

Paul Vincent III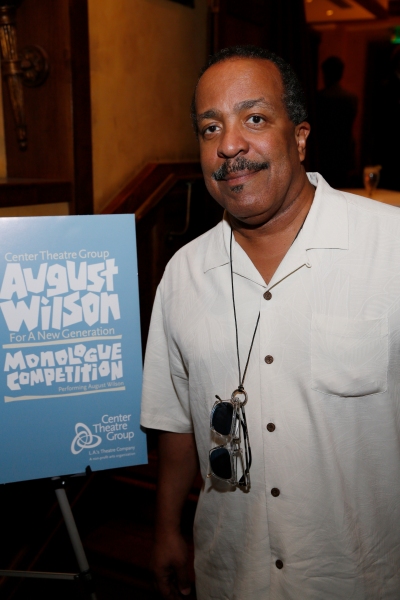 Actor Robert Gossett

Actor William Allen Young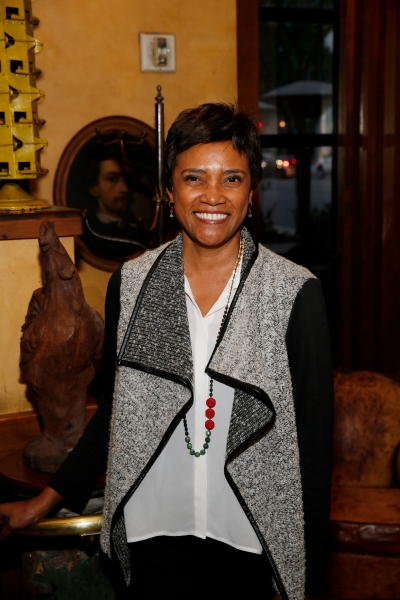 Actress Kimberleigh Aarn

Actress and faculty member USC School of Dramatic Arts Anita Sashiell-Sparks

Jim Bruner, Anne Bruner, CTG President of the Affiliates and Kiki Ramos Gindler, CTG President of the Board