Photos: In Rehearsal with (mostly)musicals' NO PLACE LIKE HOME
(mostly)musicals invites you to feel at HOME with a night of songs about the places we come from, and the places we belong: scroll down for photos of the cast in rehearsal!
(mostly)musicals returns to Upstairs at Vitellos for their final show of 2017! Led by 3 time Ovation Award winner Gregory Nabours at the piano, *no place like HOME* will feature a stellar array of talent including Broadway's Sharon McNight (Tony Award nominee: STARMITES), Michael-Leon Wooley (LITTLE SHOP, THE MUSIC MAN), Jeffrey Polk (FIVE GUYS NAMED MOE), and Wendy Rosoff (42ND STREET); plus our HOME team of Amber Liekhus (AIN'T MISBEHAVIN' at La Mirada), Amanda Kruger (THE MITCHELL SANITORIUM CABARET), Ayme Olivo (EVITA at Musical Theatre West), Christine Tucker (world premiere: EMPIRE at La Mirada), Kristina Miller (world premiere: SERRANO: THE MUSICAL), Emily Clark (Mr. Burns at Sacred Fools), Justin Anthony Long (3D's JOSEPH), Lesley McKinnell (national tour: GENTLEMAN'S GUIDE), Matt Valle (SKULLDUGGERY at Sacred Fools), Mark Jacobson (Rubicon's INCOGNITO), and Rudy Martinez (Moonlight Stage's IN THE HEIGHTS)! Plus, members of the cast of Open Fist Theatre Company's upcoming production of deLEARious will offer a sneak peek at their show! And if you feel at HOME on the stage, you'll have your chance to step up at the open mic afterparty hosted by Emily Clark and Mark Jacobson!
Doors open at 6:30pm for dinner and drinks, showtime is 7:30pm with the open mic afterparty immediately following. Tickets are $15 and available at www.tinyurl.com/mmLA-HOME. Come early to enjoy Vitello's great food and drinks - and, of course, there will be party favors! (There will be an additional charge on tickets purchased on the day of the show.)
Vitello's Restaurant is located at 4349 Tujunga Avenue, Studio City, CA. Valet and street parking are available. For more information, visit www.mostlymusicalsLA.com, or follow #mmLA on FB, YouTube, and twitter @ /mostlymusicals
photos: Amy Francis Schott


Amber Liekhus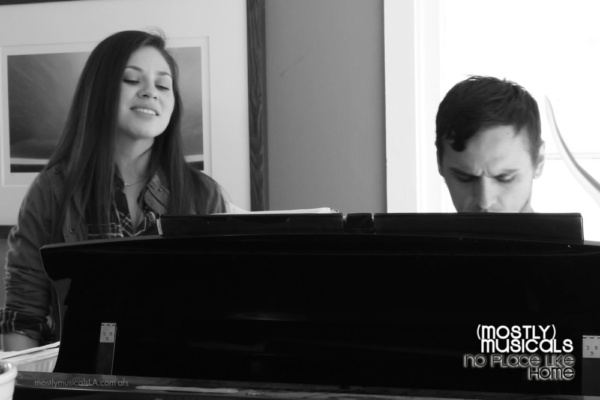 Ayme Olivo and Gregory Nabours

Kristina Miller

Matt Valle and Gregory Nabours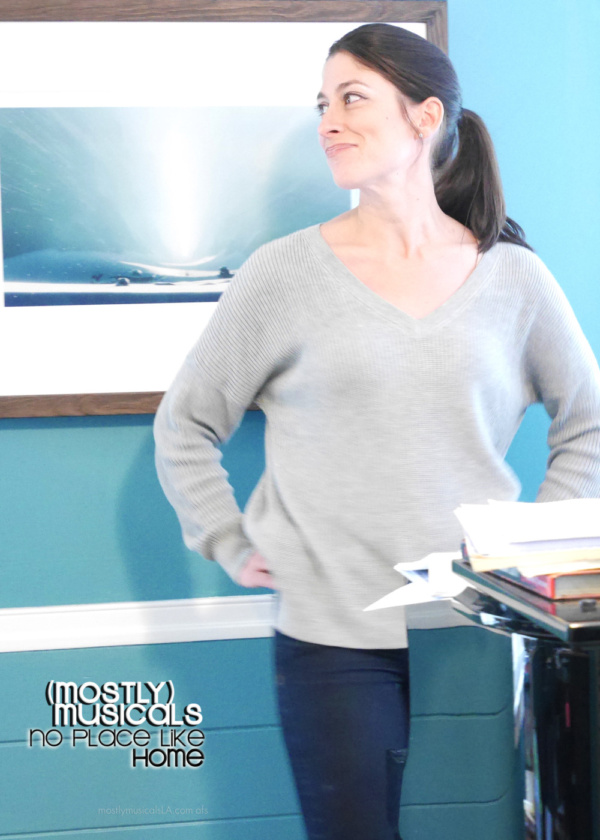 Amanda Kruger

Justin Anthony Long

Christine Tucker

Jeffrey Polk and Gregory Nabours

Lesley McKinnell and Gregory Nabours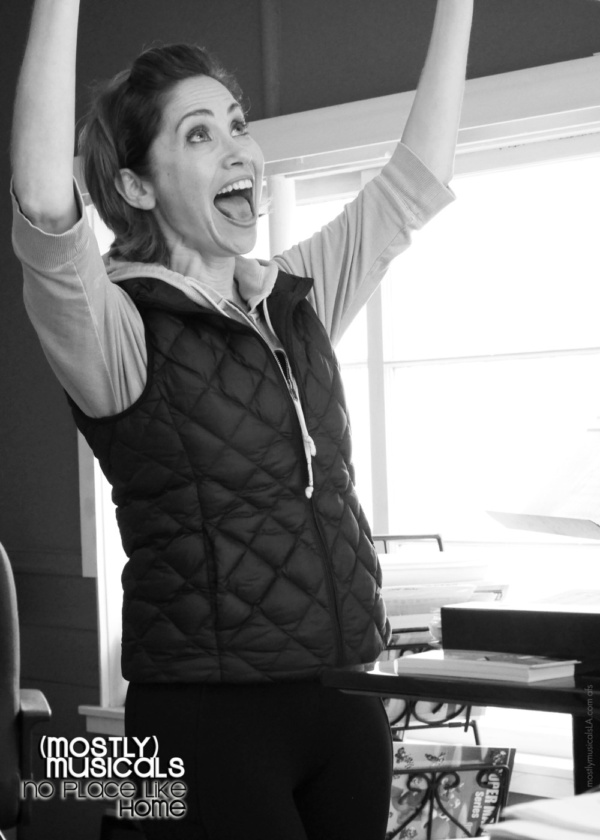 Wendy Rosoff

The cast of (mostly)musicals #26: no place like HOME