Photos: Burt Young Stars as a Fading Mob Boss in THE LAST VIG
Academy Award-nominated actor Burt Young (Rocky, Chinatown, The Pope of Greenwich Village)takes on the role of an aging mob boss in a new comedy written and directed by David Varriale. The world premiere of The Last Vig will open Jan. 14 at the Zephyr Theatre on Melrose for a six-week run.
Joined onstage by Ben Adams (West End and national touring productions of Peter Pan), Clint Jung, (Ray Donovan, Prison Break, Music Within), Bruce Nozick (Weeds, All the Way, The Last Ship) and Gareth Williams (Dawson's Creek, The Shield), Young will play the character of "Big Joe," a Mafia wiseguy getting along in years who might just be the last of a dying breed.
Burt Young is a burly, talented character actor who has remained consistently busy playing "rough around the edge" types, often on the wrong side of the law. He was born on April 30, 1940 in New York City, where he received his dramatic arts training under legendary acting coach Lee Strasberg at The Actors Studio. Young first gathered notice playing tough thugs in such films as The Gang That Couldn't Shoot Straight, Across 110th Street, Chinatown and The Gambler. Fiery director Sam Peckinpah cast Young as the getaway driver / assassin, "Mac," in The Killer Elite, and Young came to the attention of newcomer Sylvester Stallone, who cast him as future brother-in-law "Paulie" in the 1976 sleeper hit Rocky. Young received an Oscar nomination for the role, which he has gone on to reprise in all five Rocky sequels to date. Peckinpah again cast him, this time as renegade trucker "Pigpen" in Convoy - watch for Pigpen's Mack truck where the writing on the door states "Paulie Hauling." Young has appeared in numerous other major productions, including Once Upon a Time in America, The Pope of Greenwich Village, Last Exit to Brooklyn, Mickey Blue Eyes, The Adventures of Pluto Nash and Win Win. Recently, Young received critical acclaim for his work in the short film Tom in America, including a Jury Award nomination for Best Actor at the 2016 Queens World Film Festival, a Maverick Movie Award nomination for Best Actor at the 2015 Maverick Movie Awards, and the Festival Prize for Best Actor, Short Drama at the 2015 Atlantic City Cinefest. In 2014, Young was the recipient of the Lifetime Achievement Award from the Hoboken International Film Festival.
Set design for The Last Vig is by Joel Daavid; lighting design is by Kelley Finn; sound design is by Will Mahood; costume design is by Mylette Nora; props design is by Phi Tran; original music is composed and recorded by Jeff Babko; graphic design is by Kiff Scholl, AfK Design; casting is by Russell Boast, CSA; and Racquel Lehrman, Theatre Planners produces.The Last Vig opens on Saturday, Jan. 14, continuing through Feb. 19 on Saturdays at 8 p.m.; Sundays and Mondays at 7 p.m.; and two Fridays: Friday, Feb. 10 and Friday, Feb. 17, at 8 p.m. Two low-priced preview performances take place on Thursday, Jan. 12 and Friday, Jan. 13, each at 8 p.m. General admission is $40, except previews which are $20. The Zephyr Theatre is located at 7456 Melrose Ave., Los Angeles, CA 90046 (between Fairfax and La Brea). For reservations and information, call (323) 960-7712 or go to
www.TheLastVig.com
.
Photo Credit: Ed Krieger


Burt Young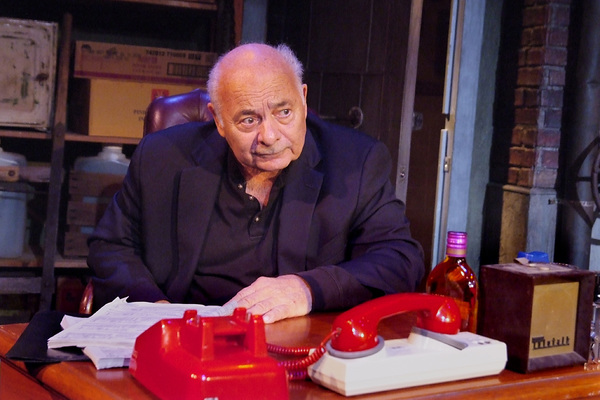 Burt Young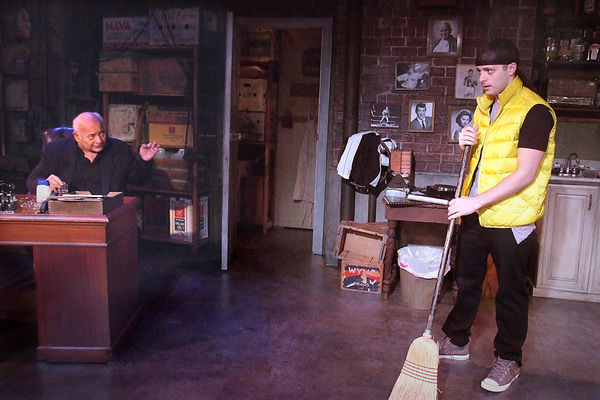 Burt Young and Ben Adams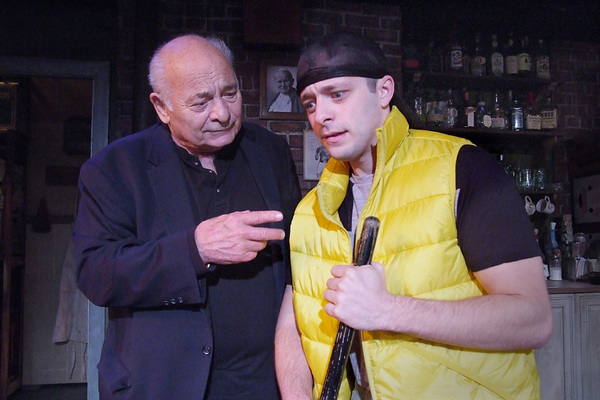 Burt Young and Ben Adams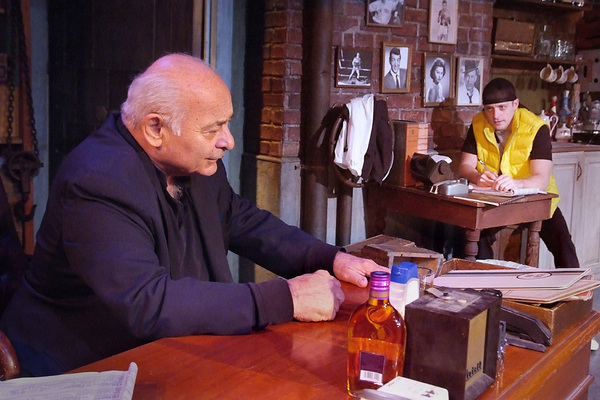 Burt Young and Ben Adams

Burt Young and Gareth Williams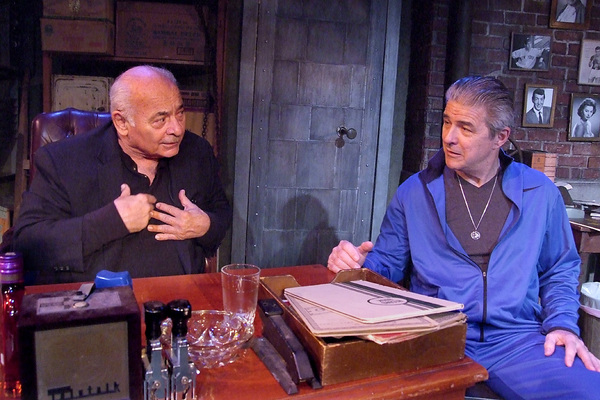 Burt Young and Gareth Williams

Burt Young and Gareth Williams

Burt Young and Clint Jung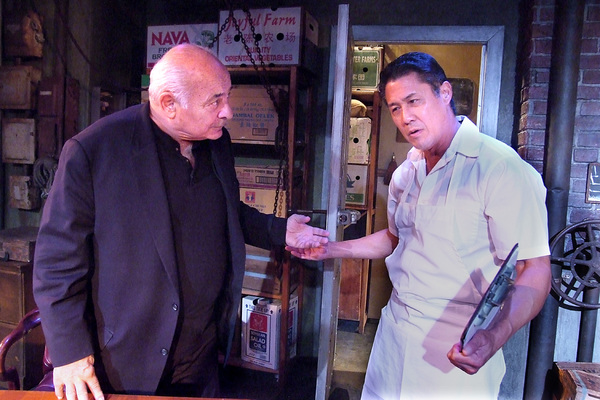 Burt Young and Clint Jung

Burt Young and Clint Jung

Bruce Nozick, Gareth Williams, Ben Adams

Gareth Williams, Bruce Nozick, Ben Adams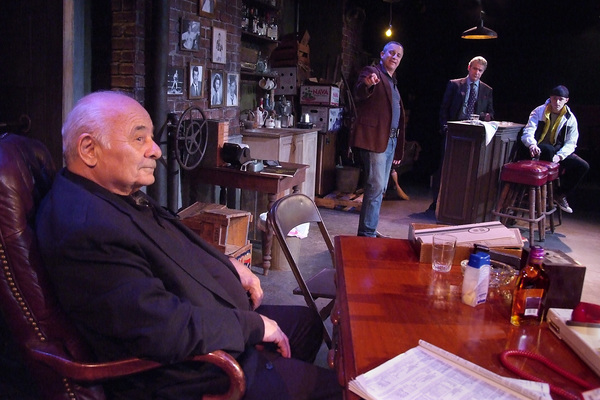 Burt Young, Bruce Nozick, Gareth Williams and Ben Adams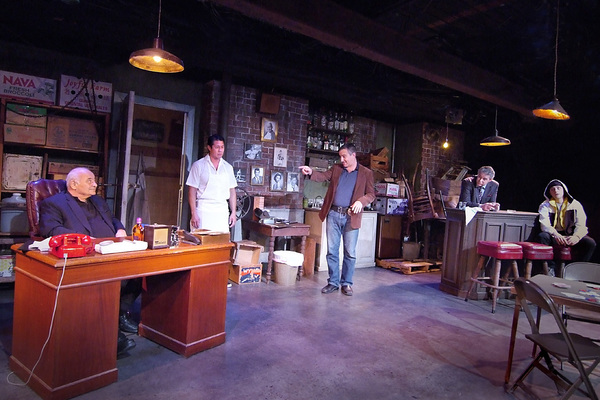 Burt Young, Clint Jung, Bruce Nozick, Gareth Williams and Ben Adams