Photo Coverage: Curtain Call and Press Night Celebration of GREEN DAY'S AMERICAN IDIOT At La Mirada Theatre
LA MIRADA THEATRE FOR THE PERFORMING ARTS presents the fourth production in its innovative and award-winning ONSTAGE Series with the Tony award-winning rock musical, AMERICAN IDIOT, music by Green Day, lyrics by Billie Joe Armstrong, book by Billie Joe Armstrong and Michael Mayer, musical direction by David O, choreography by Dana Solimando and directed by Brian Kite. AMERICAN IDIOT will run through Sunday, May 15 - ONSTAGE at LA MIRADA THEATRE FOR THE PERFORMING ARTS, 14900 La Mirada Blvd. in La Mirada. BroadwayWorld has a first look at opening night curtain call below!
The groundbreaking Broadway musical! Green Day's powerhouse album is brought to life in this electric-rock musical of youthful disillusion. The two-time Tony Award-winning hit musical AMERICAN IDIOT, based on Green Day's Grammy Award-winning multi-platinum album, boldly takes the American musical where it's never gone before. This high-octane show includes every song from Green Day's album American Idiot, as well as several songs from follow-up release, 21st Century Breakdown. Content Warning: AMERICAN IDIOT contains adult content and strong language. For mature audiences.
The Cast of AMERICAN IDIOT features: Sean Garner as Johnny; Patrick Reilly as Tunny; Ian Brininstool as Will; AJ Mendoza as St. Jimmy; Jordan Kai Burnett as Whatshername; Ellie Wyman as Heather, Ashley Loren as Extraordinary Girl and (in alphabetical order); Juan Caballer, Alexander Garland, Bella Hicks, Jackson Hindon, Dylan Hoffinger, Billy Kametz, Adrianna Rose Lyons, Chris Marcos, Nina Schreckengost and Charlotte Mary Wen.
The creative team includes: Set Design by Rich Rose. Lighting Design by Steven Young. Sound Design by Josh Bessom. Projection/Video Design by Jon Infante. Costume Design by Thomas G. Marquez. Hair and Make-up Design by Katie McCoy. Property Design by Kevin Williams. Casting by Julia Flores. The Production Stage Manager is Donna R. Parsons.
Tickets for AMERICAN IDIOT are priced from $25 - $70 and can be purchased at La Mirada Theatre's website, www.lamiradatheatre.com or by calling the La Mirada Theatre Box Office at (562) 944-9801 or (714) 994-6310. Student and Senior discounts are available. For more information on the production visit www.experiencecarrie.com.
Photo Credit: Lily Lim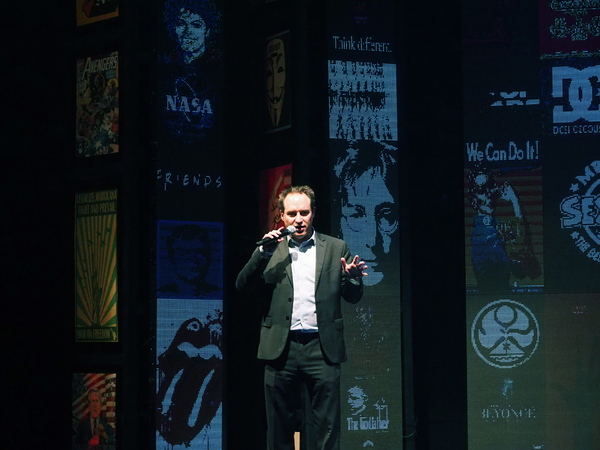 Director Brian Kite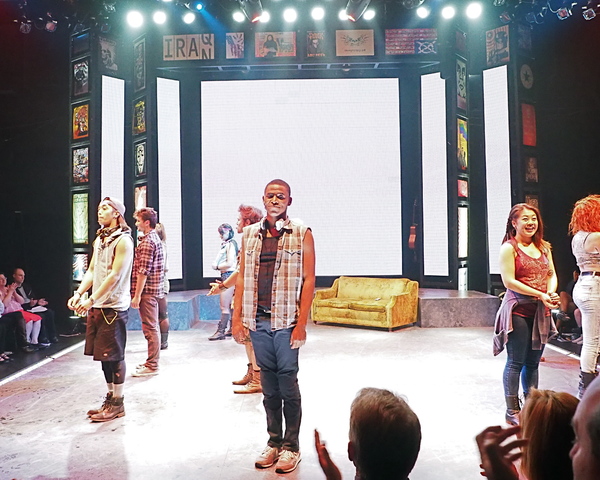 Chris Marcos, Alexander Garland, and Charlotte Mary Wen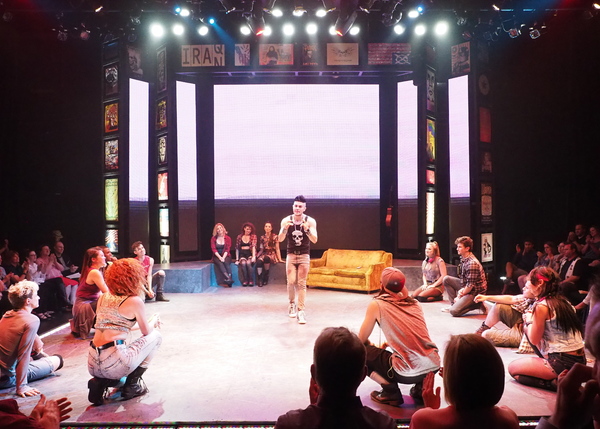 A.J. Mendoza

Ian Brininstool, Ellie Wyman, Jordan Kai Burnett, Ashley Loren, Sean Garner, A.J. Mendoza, and Patrick Reilly

Ian Brininstool, Ellie Wyman, Jordan Kai Burnett, Ashley Loren, Sean Garner, and Patrick Reilly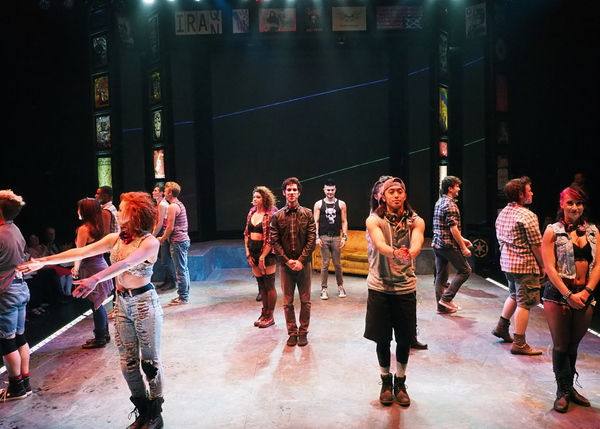 Jordan Kai Burnett, Sean Garner, A.J. Mendoza, Chris Marcos, and Nina Schreckengost

Jordan Kai Burnett, Sean Garner, A.J. Mendoza, Chris Marcos, and Nina Schreckengost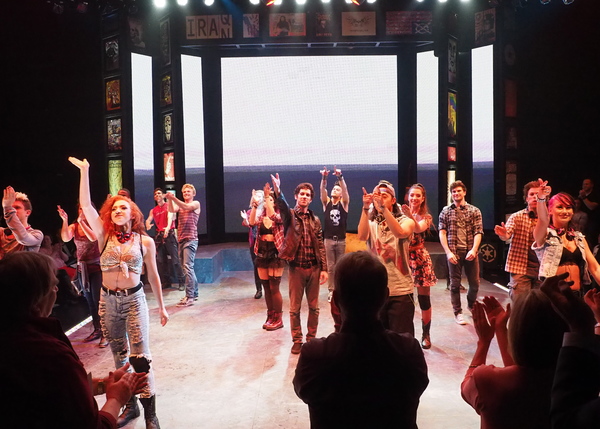 Adrianna Rose Lyons, Billy Kametz, Ian Brininstool, Jordan Kai Burnett, Sean Garner, A.J. Mendoza, Chris Marcos, Ashley Loren, Juan Caballer, Jackson Hinden, and Nina Schreckengost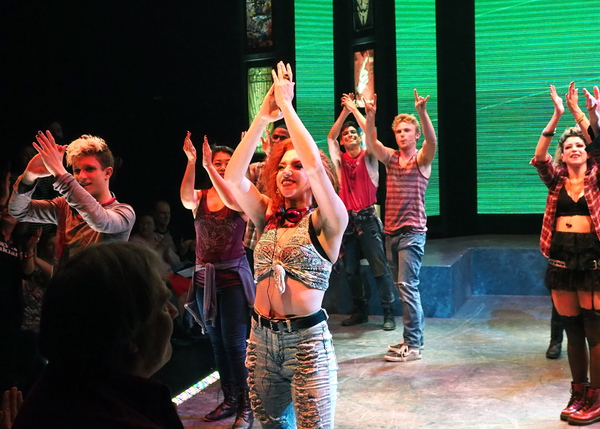 Dylan Hoffinger, Adrianna Rose Lyons, Billy Kametz, and Ian Brininstool

Dylan Hoffinger, Adrianna Rose Lyons, Billy Kametz, and Ian Brininstool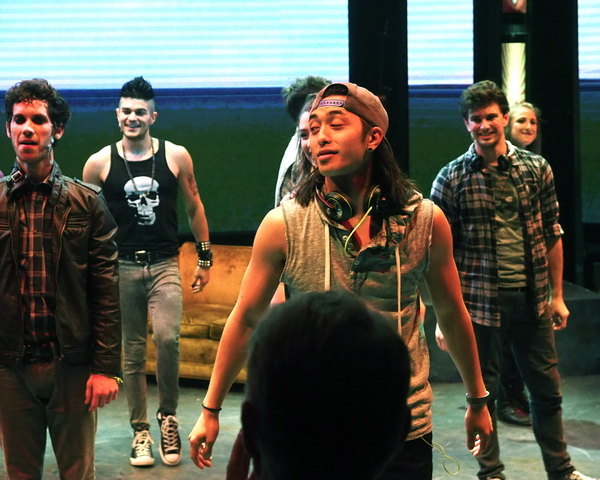 Sean Garner, A.J. Mendoza, Chris Marcos, and Juan Caballer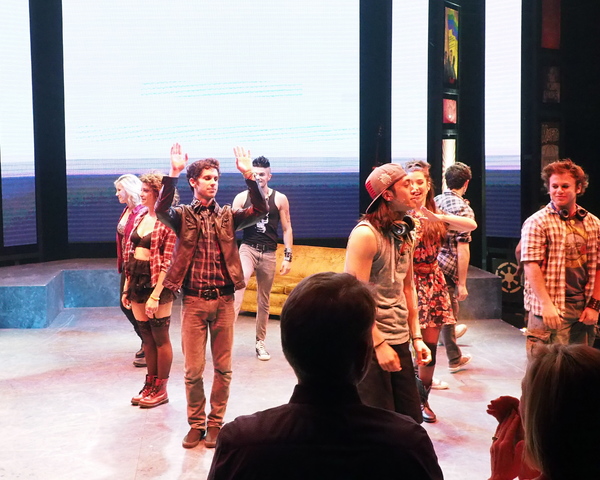 Sean Garner, Chris Marcos, and Jackson Hinden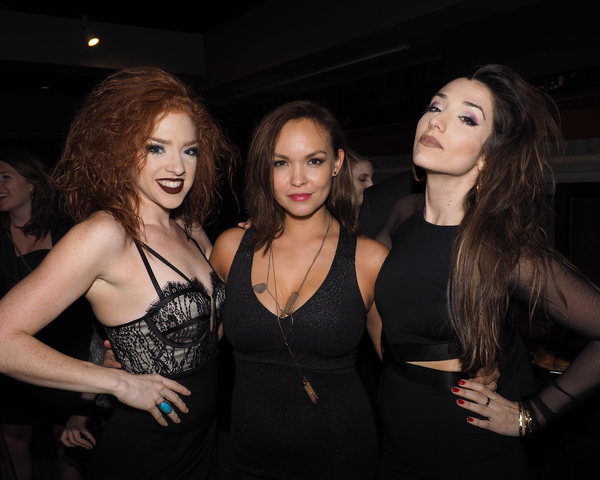 Adrianna Rose Lyons, Nicci Claspell, and Ashley Loren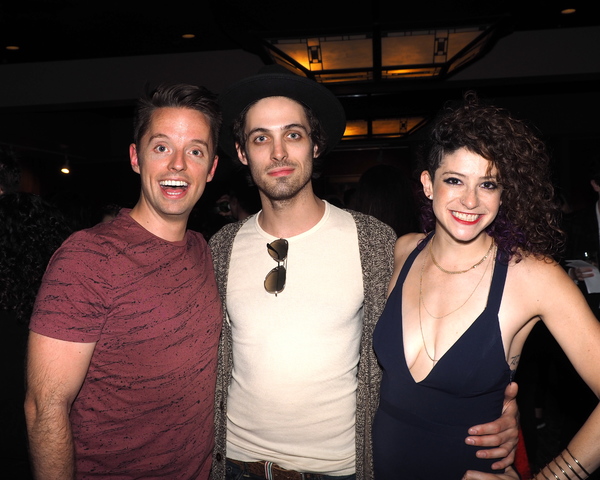 Daniel Dawson, Nathaniel Irvin, and Jordan Kai Burnett

Adrianna Rose Lyons, Music Director David O, Ashley Loren, and Alexander Garland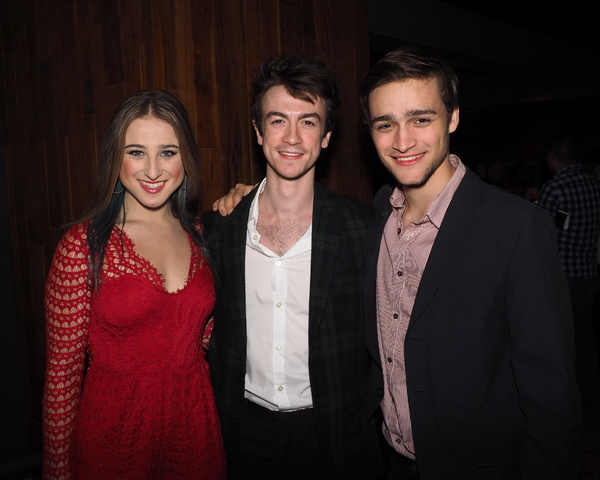 Bella Hicks, Patrick Reilly, and Kyle Fitz

Adam Wachter and Dylan Hoffinger

Lisa Passamonte Green and David Green with Lighting Designer Steven Young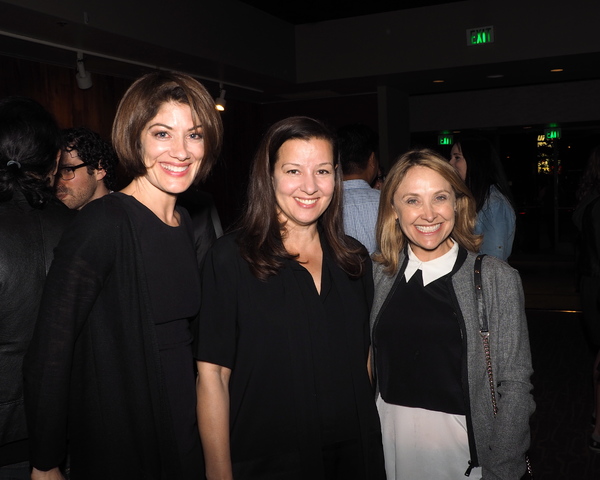 Cate Cohen, Miura Smith Kite, and Robyn Goldberg Maynard

Jordan Kai Burnett and Lea Garbe

Billy Kametz, Nicci Claspell, A.J. Mendoza, and Jordan Kai Burnett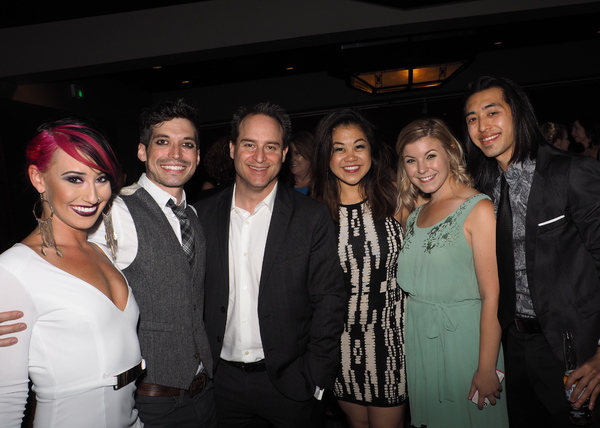 Nina Schreckengost, Billy Kametz, Charlotte Mary Wen, Ellie Wyman, and Chris Marcos with Director Brian Kite

Nina Schreckengost, Billy Kametz, Charlotte Mary Wen, Ellie Wyman, and Chris Marcos with Director Brian Kite

Patrick Reily, Jordan Kai Burnett, and Sean Garner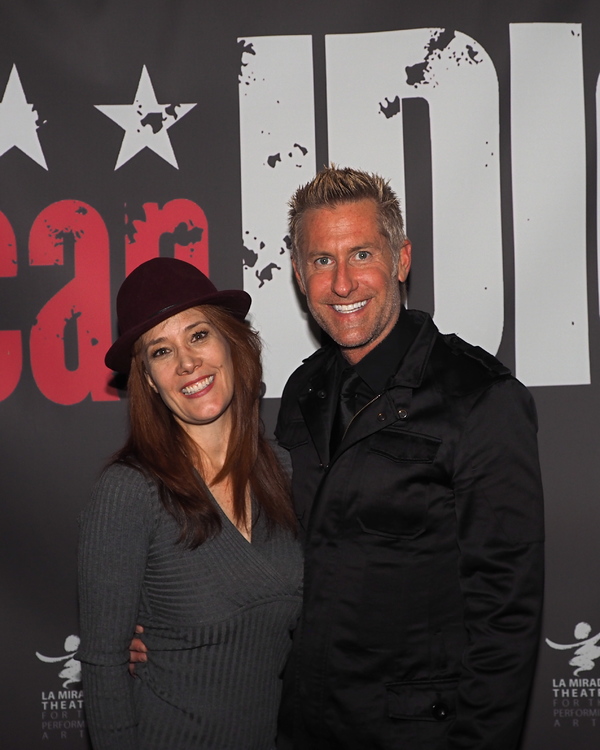 Misty Cotton and Joe Everett Michaels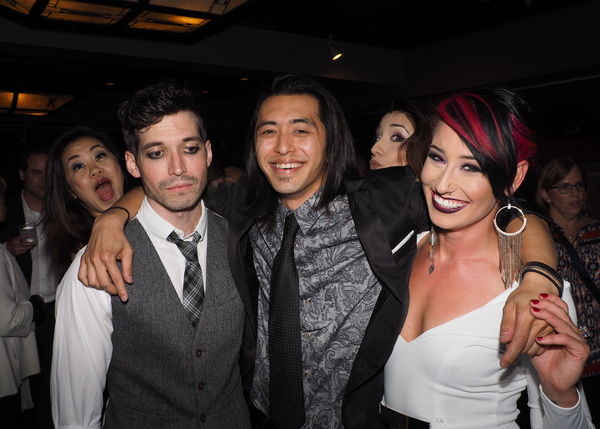 Billy Kametz, Chris Marcos, and Nina Schreckengost

Juan Caballer, Billy Kametz, Chris Marcos, and Nina Schreckengost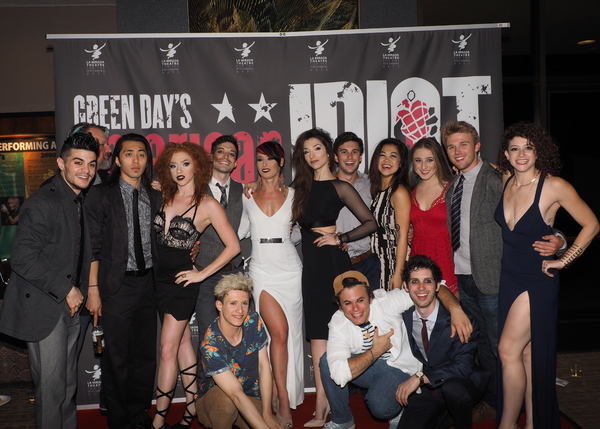 The cast of AMERICAN IDIOT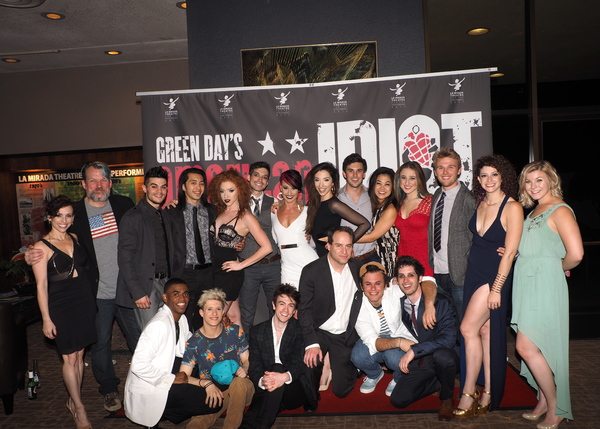 The cast and creative team of AMERICAN IDIOT

The cast and creative team of AMERICAN IDIOT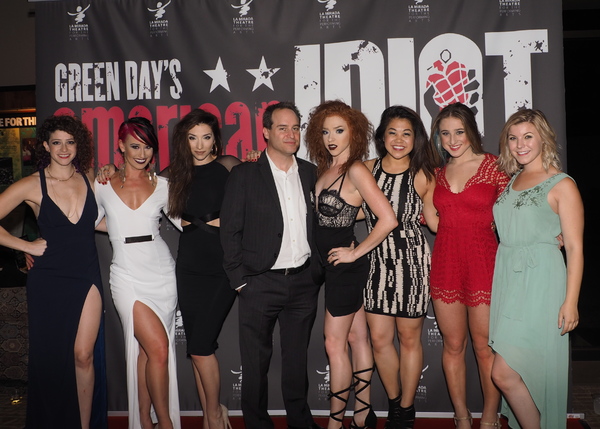 Jordan Kai Burnett, Nina Schreckengost, Ashley Loren, Adrianna Rose Lyons, Charlotte Mary Wen, Bella Hicks, and Ellie Wyman with Director Brian Kite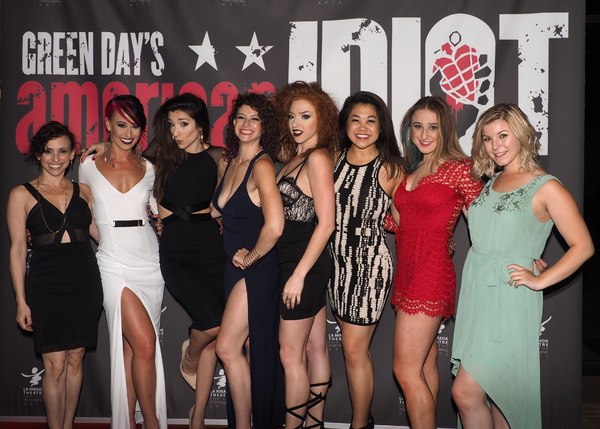 Jordan Kai Burnett, Nina Schreckengost, Ashley Loren, Adrianna Rose Lyons, Charlotte Mary Wen, Bella Hicks, and Ellie Wyman with Choreographer Dana Solimando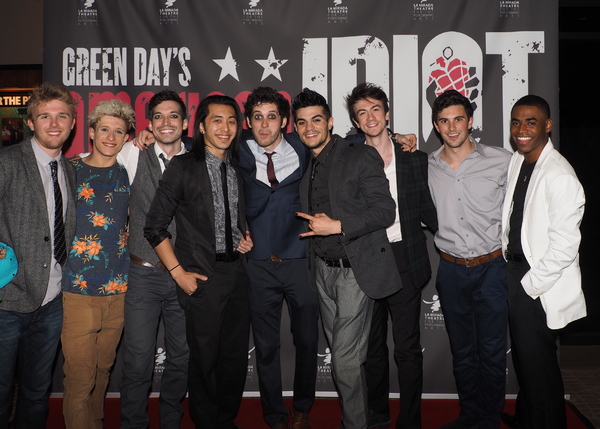 IanBrininstool, Dylan Hoffinger, Billy Kametz, Chris Marcos, Sean Garner, A.J. Mendoza, Patrick Reilly, Juan Caballer, and Alexander Garland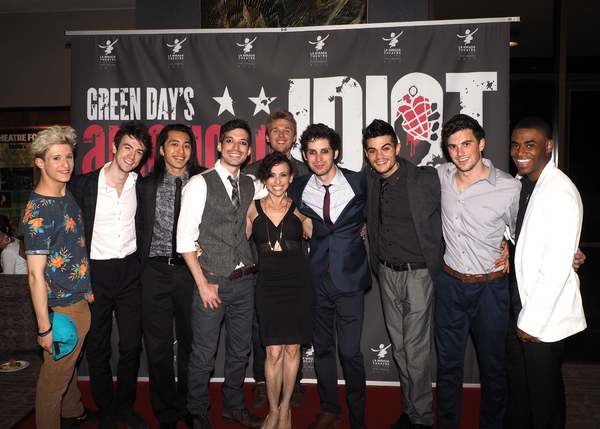 Dylan Hoffinger, Patrick Reilly, Chris Marcos, Billy Kametz, Ian Brininstool, Sean Garner, A.J. Mendoza, Juan Caballer, and Alexander Garner with Choreographer Dana Solimando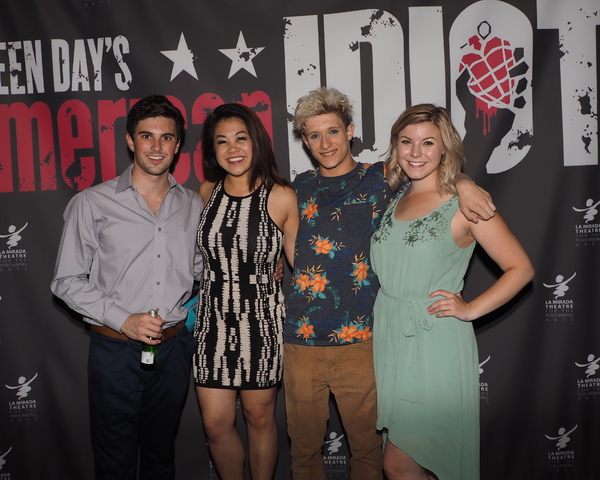 Juan Caballer, Charlotte Mary Wen, Dylan Hoffinger, and Ellie Wyman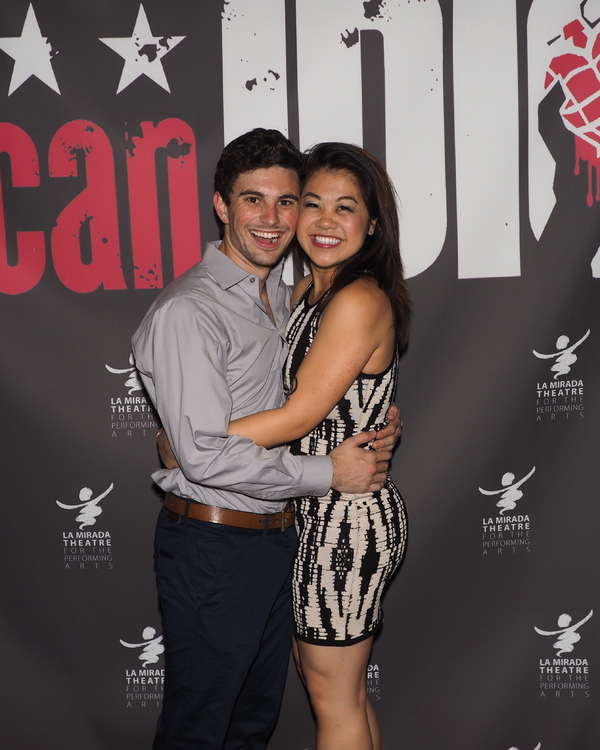 Juan Caballer and Charlotte Mary Wen

Sean Garner and Jordan Kai Burnett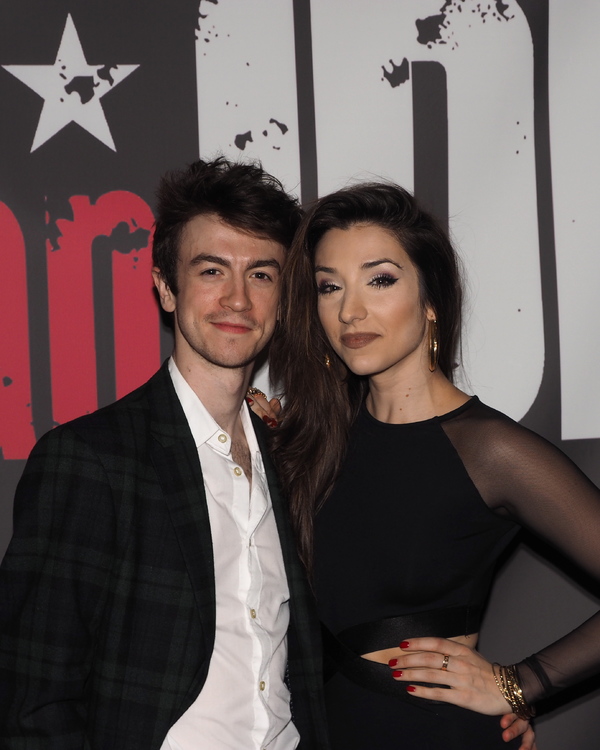 Patrick Reilly and Ashley Loren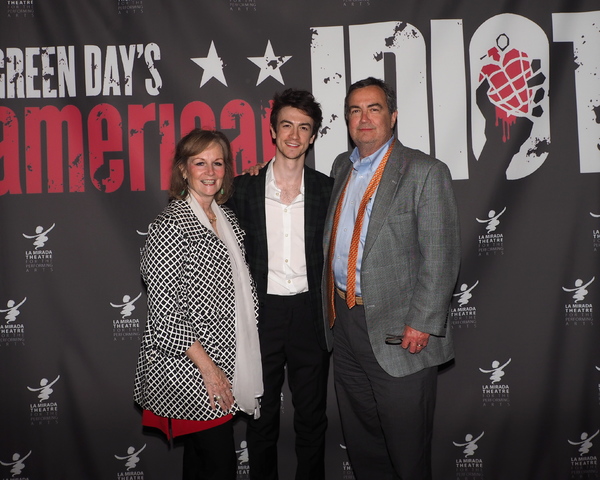 Patrick Reilly and his parents

Tro Shaw, Steven Stanley, and Sean Garner

Helene Duarte, Bryan Schirloff, Adrienne Ellis-Medrano, Devis Andrade, and Jane Lynch

Production Stage Manager Donna Parson and Scenic Designer Rich Rose with Director Brian Kite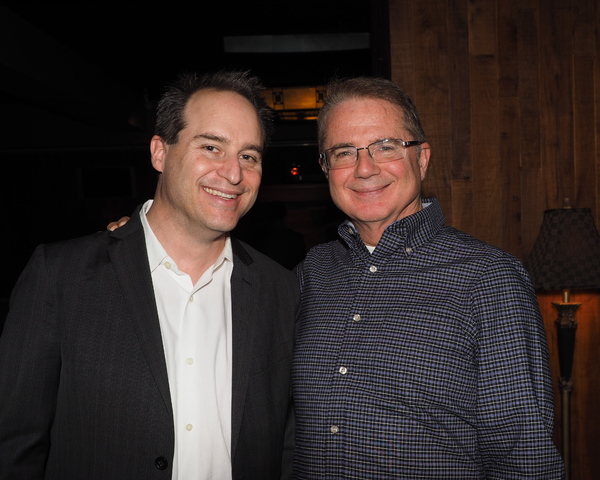 Brian Kite and Scenic Designer Rich Rose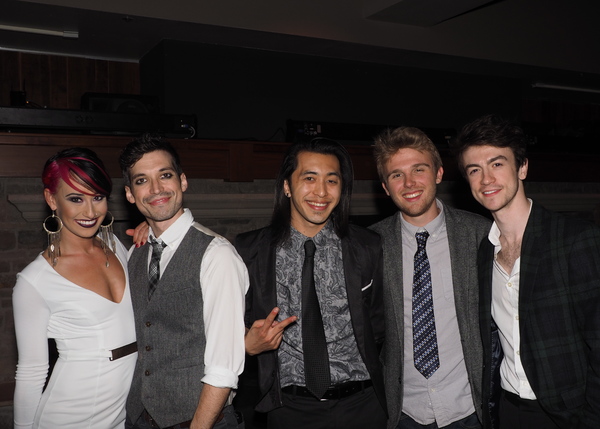 Nina Schreckengost, Billy Kametz, Chris Marcos, Ian Brininstool, and Patrick Reilly

Billy Kametz, Chris Marcos, Nina Schreckengost, Ian Brininstool, and Patrick Reilly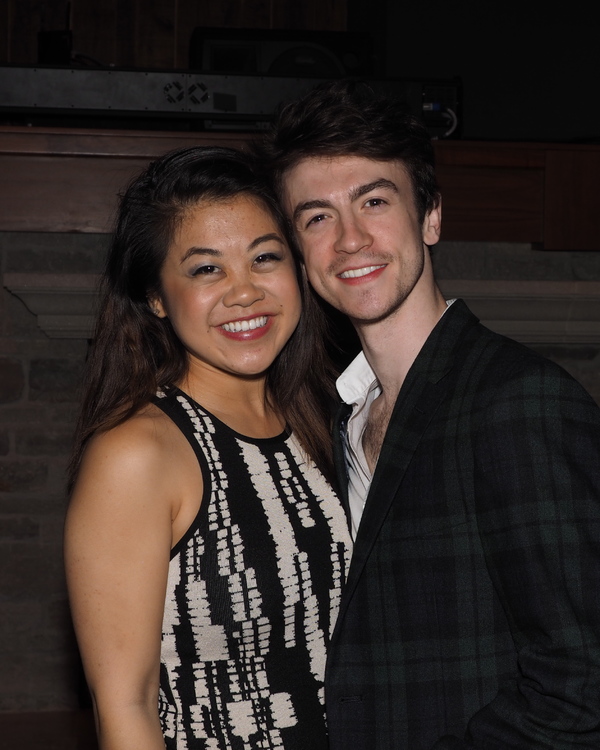 Charlotte Mary Wen and Patrick Reilly

Devis Andrade and Nina Schreckengost

Adrianna Rose Lyons , A.J. Mendoza, Devis Andrade, Nina Schreckengost, and Ashley Loren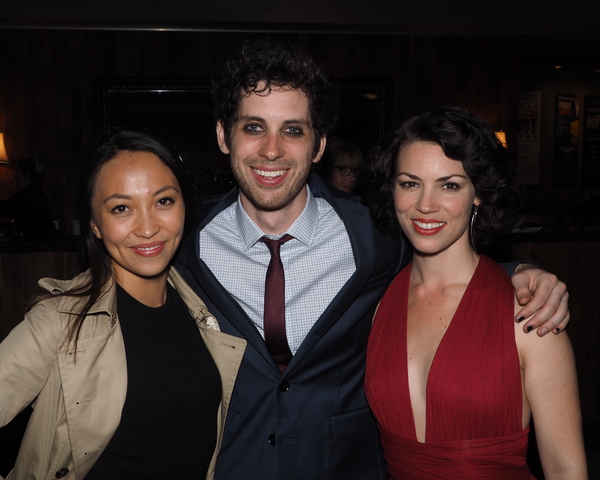 Nancy Lam, Sean Garner, and Tro Shaw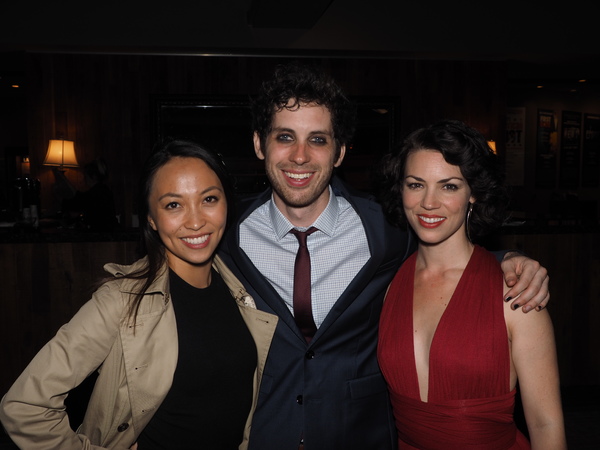 Nancy Lam, Sean Garner, and Tro Shaw

Jackson Hinden and Ian Brininstool

Jackson Hinden and Ian Brininstool