Review: SIDE BY SIDE BY SONDHEIM - A Tasty Feast for Sondheim Aficionados
SIDE BY SIDE BY SONDHEIM/music & lyrics by Stephen Sondheim/directed by Dan Fishbach/musical direction by Richard Berent/Odyssey Theatre/thru September 16, 2018
Director Dan Fishbach returns to the Odyssey Theatre, following up his smartly-directed Jacques Brel IS ALIVE AND WELL AND LIVING IN PARIS from last season, with his equally smartly-directed SIDE BY SIDE BY SONDHEIM. In the approximately two-hour piece, the talented cast of four perform almost thirty Sondheim classics (some less known than others). Strong vocals notwithstanding, Fishbach has managed to also feature the comedic underlyings of this Sondheim revue, resulting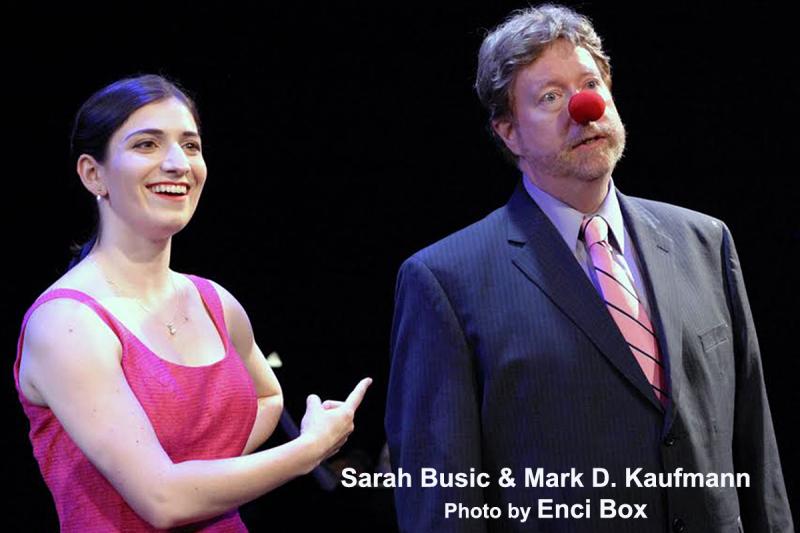 in laughs at the most delicious of moments. Sarah Busic and Rachel McLaughlan mine every available laugh from their R-rated (almost X-rated) version of "Can That Boy Foxtrot" from FOLLIES. Can't remember ever laughing so hard experiencing that number performed. Chris Kerrigan IS the perfect Everyman wearing his heart on his sleeve, as he aims to persuade his intended (as well as, himself) in "Marry Me a Little" from COMPANY. Chris' version of "Could I Leave You" from FOLLIES displays his sharp comic timing with Sondheim's ever, clever lyrics.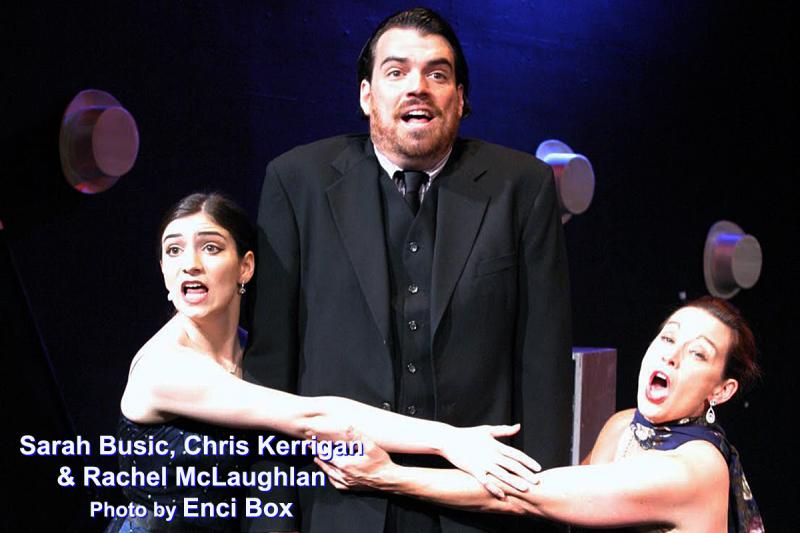 As the only one who speaks (providing most interesting facts connecting the numbers), the charismatic Mark D. Kaufmann (the Narrator) seems underused as he sings only a few lines in the opening and a few (but fast lines) in his intro to the PACIFIC OVERTURES section.
Rachel NAILS her speed singing of "Getting Married Today" from COMPANY.
Sarah and Rachel as WEST SIDE STORY's Maria and Anita PULL your heartstrings in their intense duet of "A Boy Like That/I Have A Love." Simply a moment of theatre magic. Brava, Ladies!
Chris communicates his ballads quite nicely, especially "I Remember" from EVENING PRIMOSE and the title song from ANYONE CAN WHISTLE.
Kudos to musical director Richard Berent on piano and Cheryl Gauly, also on piano, for their complementary musical accompaniment, never overpowering the unmiked voices of the singers. Their piano virtuosity's quite evident in their simplistic fingering back-up of "Send in the Clowns" from A LITTLE NIGHT MUSIC.
All handled choreographer Imani G. Alexander's cute and appropriately charming steps well, especially in the Andrew Sisters-esque routine in "You Could Drive A Person Crazy" from COMPANY.
Anyone needing their Sondheim fix, head on over to the Odyssey.