BWW Review: A CELEBRATION OF LIFE The L.A. Memorial tribute to Alan Johnson at The Performing Arts Center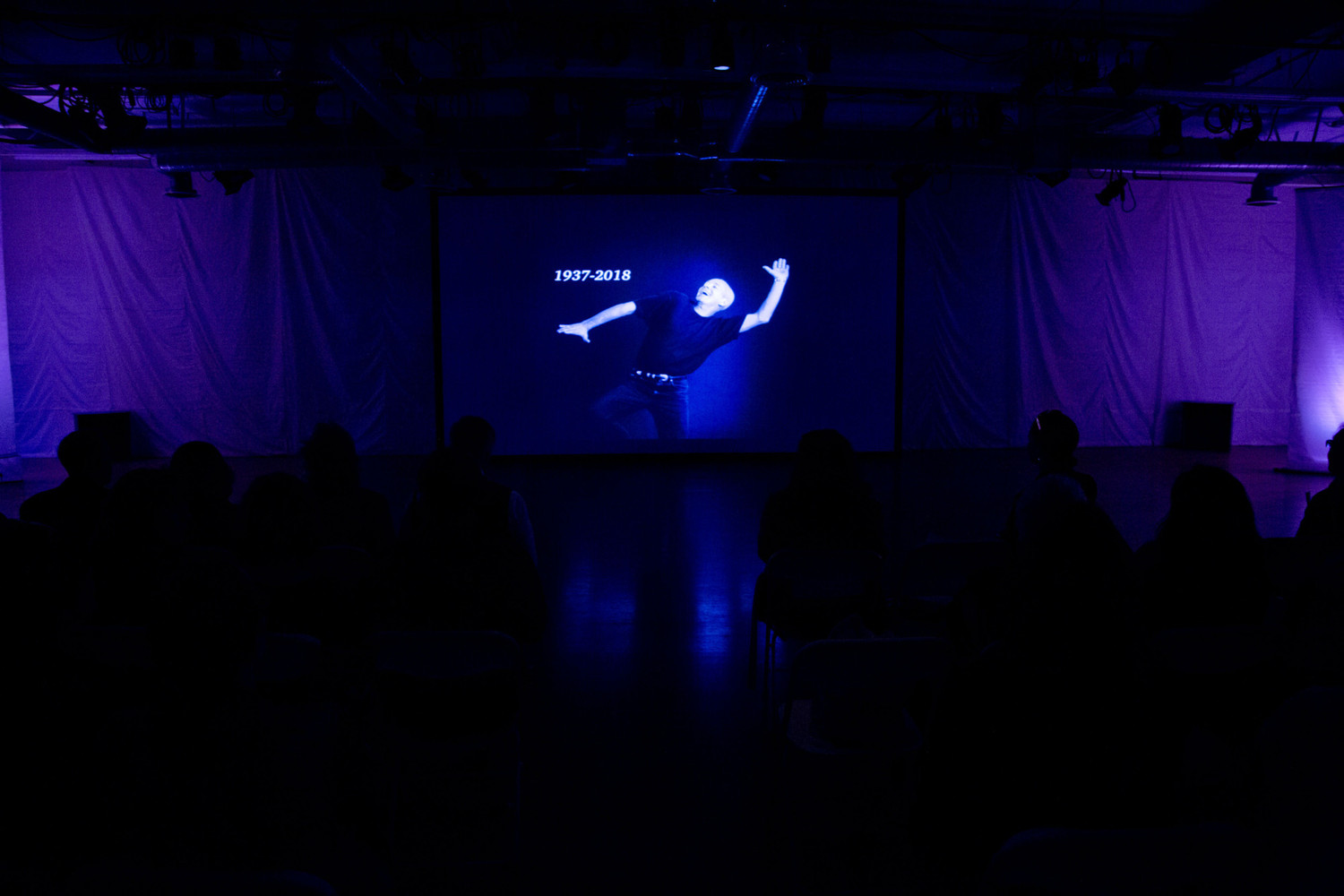 A CELEBRATION OF LIFE The Los Angeles Memorial Tribute for Alan Johnson at The Performing Arts Center October 14, 2018
Alan Johnson was truly a man of many talents. On Sunday, October 14th, 2018, friends, all of whom are either dancers, directors or actors, or all combined, that have had the honor to work with or befriend him, gathered at The Performing Arts Center in Los Angeles, CA, owned by Joe Malone and Nanci Hammond Malone, two superb dancers/teachers that donated their facility for this event, to honor, reminisce and celebrate Alan's wondrous life and career.
Born February 18th, 1937, and passing July 7th, 2018, Alan was a three time Emmy Award-winning Choreographer, and besides his amazing slew of dance and choreographic credits, was also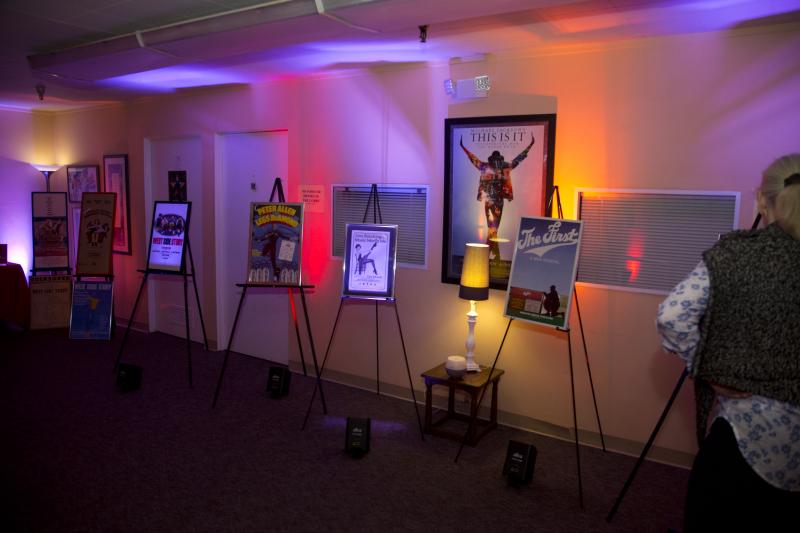 a director, under the auspices of Mel Brooks, on several classic and unforgettable films that will go down in history as cinematic genius, nonpariel to anything before.
His collaboration with Mr. Brooks culminated his life's work, and, whether you realize it or not, you are familiar with these artistic, funny and brilliant masterpieces.
He began as a dancer, first, in the Road Company of "Damn Yankees," and then in the original Broadway production of "West Side Story," in 1957. He went on to recreate countless productions, actually 25, nationally and internationally, for several decades, of the iconic show. For him, passing on the original work of Jerome Robbins was first and foremost. That was the essence of Alan Johnson. Details always mattered, along with maintaining the original intent and meticulous movement that always specifically showed what was occurring in the plot and thoroughly entertained you at the same time.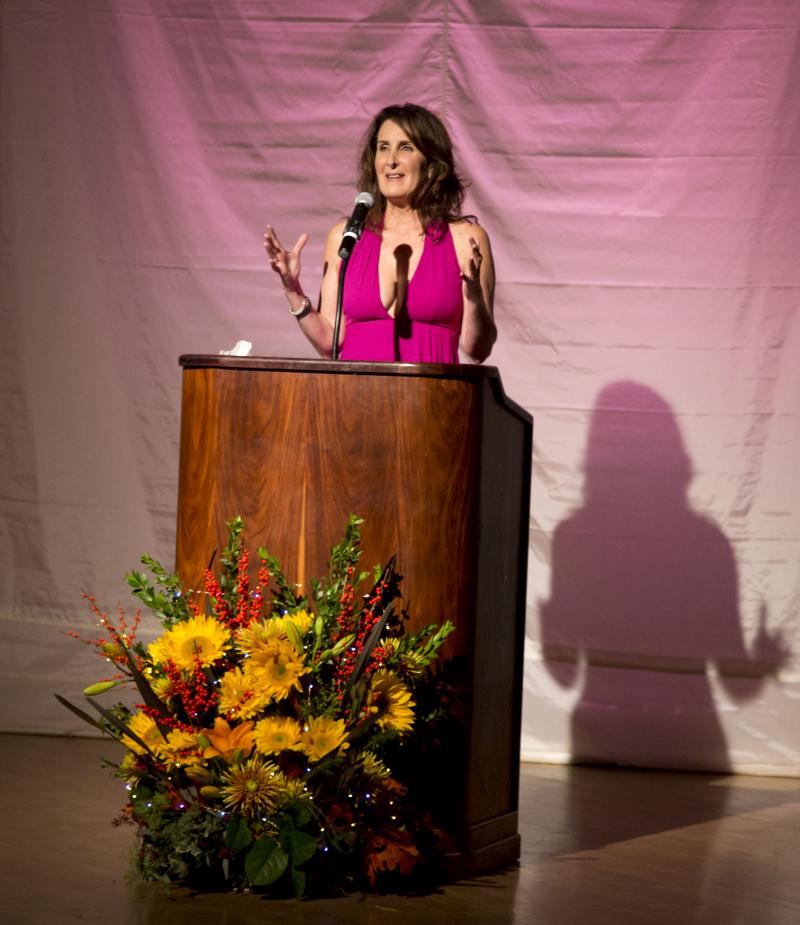 He had a wickedly wonderful, intelligent sense of humor, besides a vast knowledge of the dance, and could choreograph any type of dance you could imagine, with style and flair. The video montage at the beginning of the tribute (Edited by Kate Johnson) echoed this, and so many dancers that were there recognized themselves in the clips from the monumental amount of work Alan contributed and accumulated.
The vast group of Broadway, Television and Film stars he has choreographed for, is,
in itself, astonishing. Some of the most revered leading ladies who attended and spoke, either in person, or through a letter read, were Ann-Margaret, Debbie Allen,
Shirley MacLaine and Chita Rivera, Our beloved Gypsy Queen, all of whom were choreographed by Alan, either for their Nightclub Acts, on film, or in Television appearances.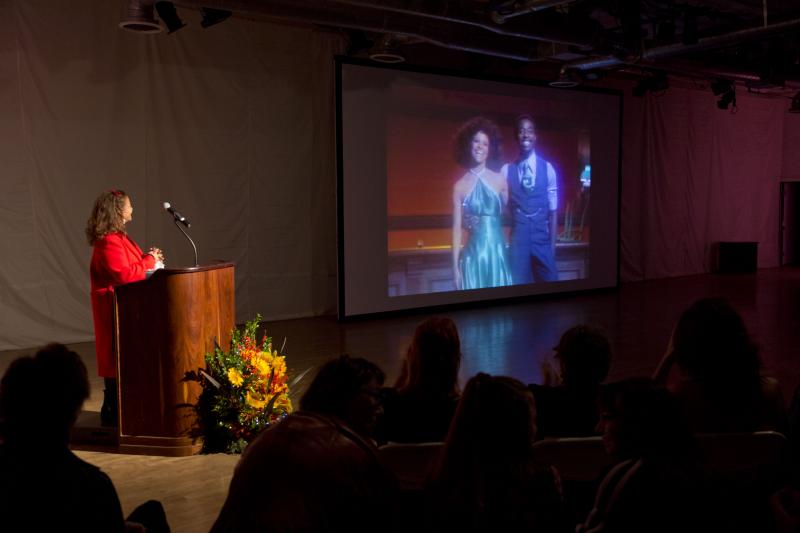 So many spoke during the open Mic section, facilitated by Anita Mann; Rose Eichenbaum, who recounted her photo shoots with Alan, and capturing his favorite moment on camera; Sandy Roveta, who explained Alan's wry sense of humor with a tale of birthday calls through the years; Maria Del Bagno, who worked closely with Alan, compiling his life's works and helping facilitate his most recent full retrospect presentation this past November, at The Paley Center; Kenny Solms, who, as a writer/producer worked with Alan on many projects and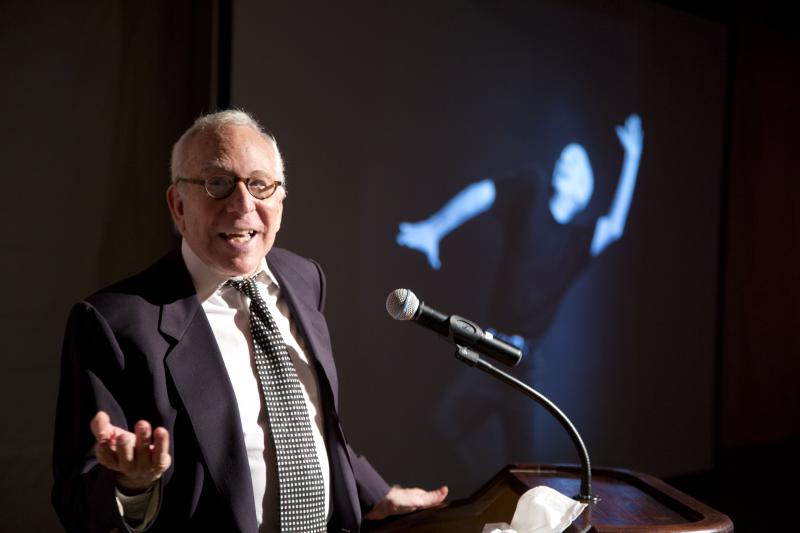 appreciated his talent and particularly his rich, imaginative take on any given subject; James Patrick Moran, who worked with Alan in the Las Vegas production of "Chicago;" and Blane Savage, who's life and career has owed much to Alan's mentorship and friendship. The story about Alan's pet Jack Russell Terrier is classic Alan.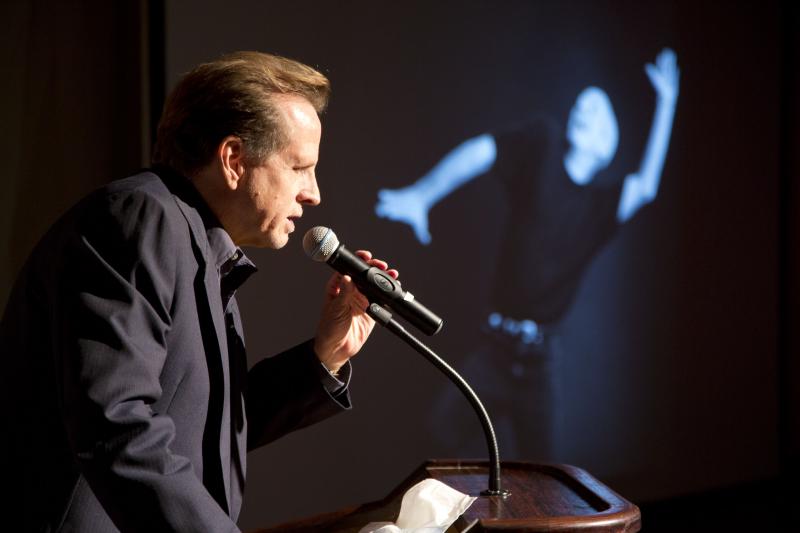 The ongoing theme of which everyone spoke about Alan, was about his generosity, kindness, incredible work ethic, brilliance and guidance, and the ability to slyly crack you up with uncanny timing.
Some of the marvelous dance clips Alan was choreographer for, shown, were "Every Street's A Boulevard," from "Broadway Sings," starring The Chita Rivera;
"I've Got A Right To Sing The Blues," from the television show "3 Girls 3," starring Debbie Allen, "Rio," from the Ann-Margaret: Hollywood Movie Girl Special; "Choreographers," from the Shirley MacLaine Show, featuring different famous choreographer's styles, one of my personal favorites; and "Strike Up The Band," in which Alan was the lead dancer in this wonderful number. All of these productions spoke to an elaborate collaboration with each personality and tailoring the number to each celebrity's strengths. Alan was a master at that. Along with the latter dance clip, a fabulous group of young LACHSA students and the Windward Dance Company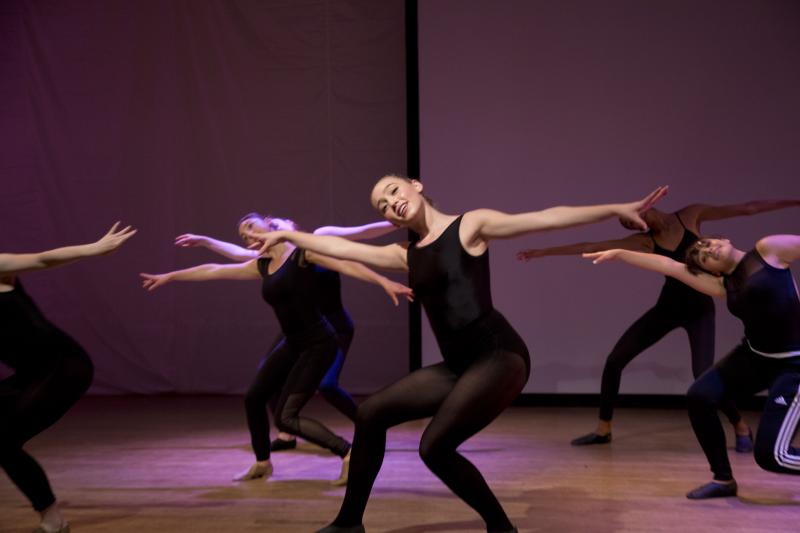 recreated the same choreography, put together and taught by James Patrick Moran that melded quite wonderfully. It was indeed inspiring to see a new generation of dancers absorbing Alan's work! James Patrick Moran, thank you for paying it forward!
Mel Brooks sent a clip that was viewed, speaking of the love and joy he felt working with Alan on many of his films, which was very touching, and of course, humorous. This was in conjunction with clips shown of "Springtime for Hitler," from "The Producers" that they collaborated on together, and "History of The World, Part 1." Other films they did together were "To Be Or Not To Be," "Young Frankenstein," ("Puttin' On The Ritz,") and "Blazing Saddles." All gems that will live on in cinematic history. Dance becomes the driving force in understanding the theme of the endeavor. It could be said that Alan was a true innovator.
A memorable, moving performance of the song "Somewhere," was performed by Ms.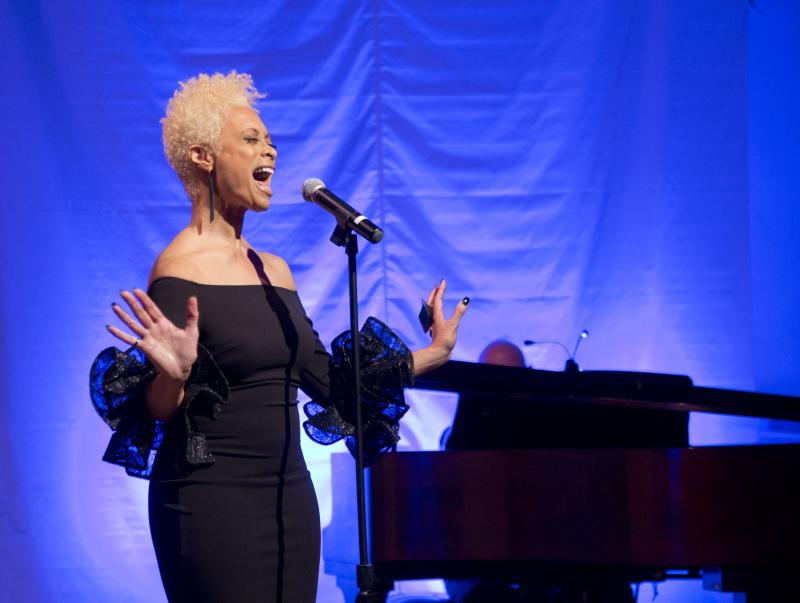 Valarie Pettiford, who worked with Alan in the Chita Rivera role in one of the recent re-productions of "West Side Story," accompanied by the incomparable gypsy-friendly Gerald Sternbach on piano. He's actually one of us! Like Alan's work, the performance was all class, heartfeltly sung/performed and polished to the max.
Alan also choreographed a multitude of television specials, many other Broadway shows, The Academy and Tony Awards Ceremonies, and received the Career Achievement Award in 2003, at the American Choreography Awards. His connection to "West Side Story" from it's origination to the recent GAP Television Ads he choreographed, will live on in Dance History, and is keeping one of the most sacred practices: keeping history alive and passing it on intactly.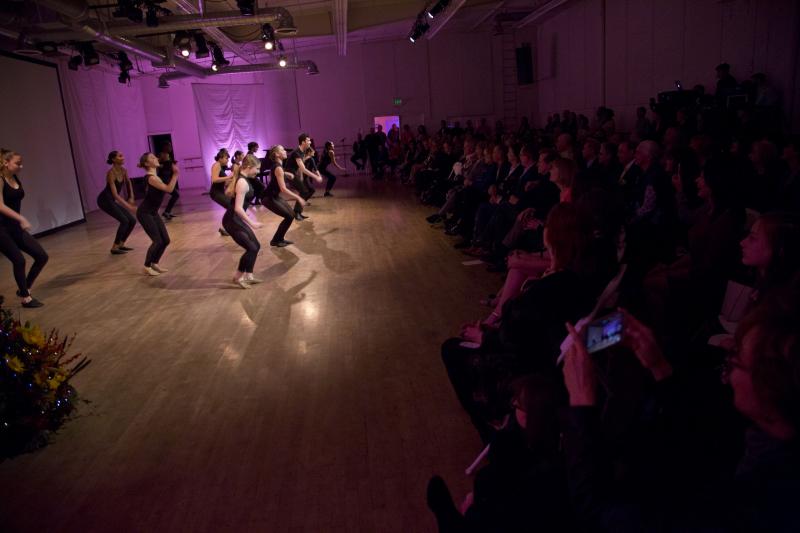 Alan amassed a huge group of followers, devotees and friends, and has left a superlative legacy and mark on the Dance World. This was most definitely a Celebration, honoring an enormous and gifted persona, respected and inured by everyone who knew him.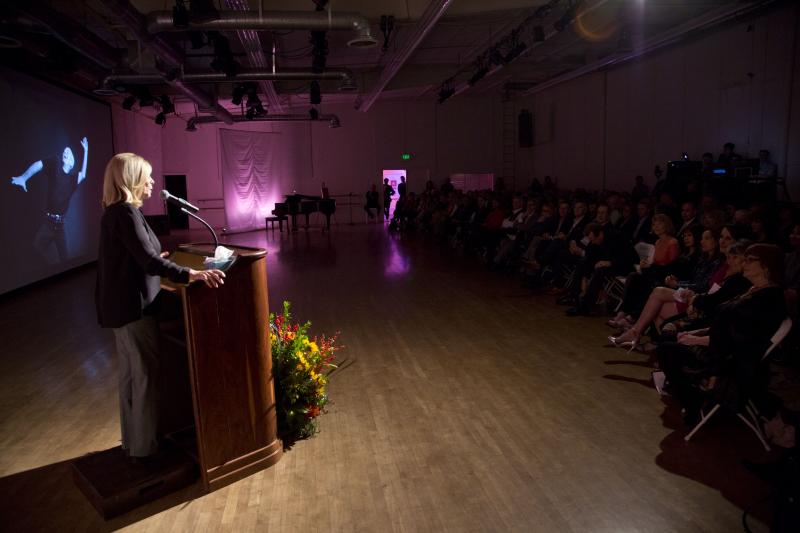 The Dance community en totale sincerely appreciated and benefited from having known and worked with Alan Johnson, and came together for a loving display of adoration. Just a few names in attendance from The Dance World were Tony Mordente,
Jaime Rogers, Hama, Walter and Charlene Painter, Vince Paterson, Carl Jablonski, Ted Sprague, Sonja Haney, Toni Petruzzo, Michael Higgins, Tam Warner, Stan Mazin, Maria Del Bagno, Anita Mann, Joe Tremaine, Joanne Divito, Sandy Roveta, Randy Doney, Adele Yoshioka, Damita Jo Freeman, Kathryn Doby and Wolfgang Glattes, Sandi & Jay Johnson, Kate Wright, Gayle Crofoot Kaufman, Leeyan Granger, Manette LaChance, Gary Morgan, Christine Wallace, Kim Blank, Jill Vance Keenan, Lenny Crofoot, Zonnie Bauer, Bobbie Bates, Darrel Wright, Lloyd Gordon, Allen Walls, Cheryl Baxter-Ratcliff, Julie MacDonald, Noelle North, Tommy Peel, Blane Savage, Michelle Elkin, Dee Kaye, Palmer Davis, Rick Rossini, Wade Collings, myself; Lenny La Croix and David Black (rehearsal pianists) and many more.
The event concluded with a mass toast to Alan,
and what all he has contributed to The Legacy of Dance itself. We all felt the connection to something bigger than ourselves, and celebrated the continuance of dance interpretation as one of the premiere Arts in communication and worth.
Sponsored in part by the Brockus Project Dance Company, with the help of many volunteers and committee members, with love, who have worked with Alan Johnson in the past. A big thank you to Darius Gangei and his entire crew for his Audio/Visual Technical Expertise.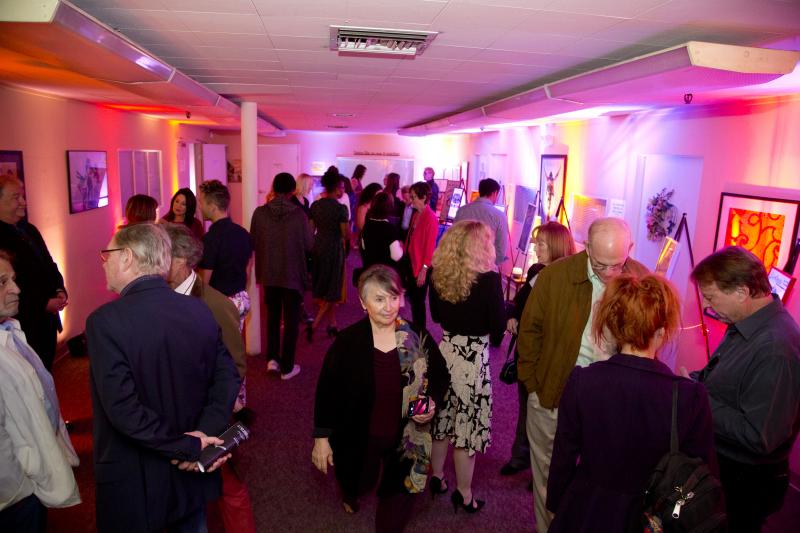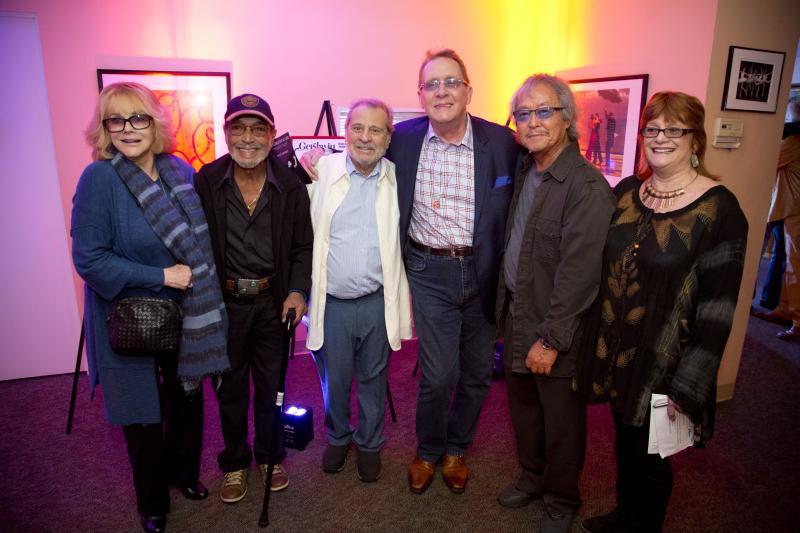 Photos courtesy of Reinhard Schulte