BWW Interview: Billy Porter Always Singing From His & Richard Rodgers' SOULs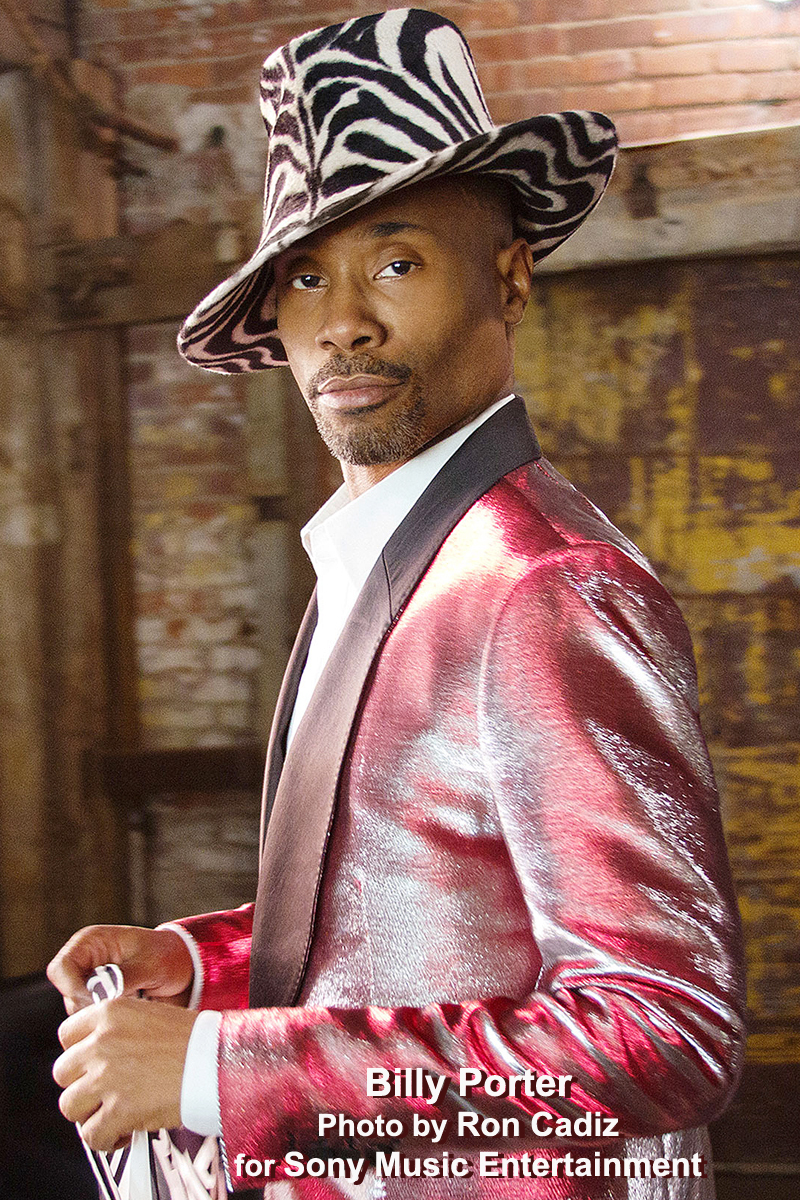 A Broadway Baby for years in supporting and featured roles, Billy Porter won his Tony Award for 'Best Performance by an Actor in a Leading Role in a Musical' in his first leading role on Broadway as Lola in Cyndi Lauper and Harvey Fierstein's KINKY BOOTS in 2013. Billy will be bringing his dulcet vocals and his razor-sharp wit to The Soraya June 2, 2018 in his THE SOUL OF Richard Rodgers.
Billy managed to take a break from his non-stop schedule of creativity to chat with me.
Thank you for doing this interview with me, Billy!
The last time our paths crossed years ago, I was covering a fundraising event you were participating in (either for Actors Fund or S.T.A.G.E.) And since then, you've conquered Broadway in thigh-high red boots. Do you remember June 9, 2013? Or was it all a blur?
I promised myself that I would stay present through the entire experience. I waited my whole life for it. I remember everything!!!
Take us through your day of prepping, arriving at Radio City Music Hall and sitting in your seat while Sally Field and Matthew Broderick announced your category.
I had a matinee that afternoon. So my preparation was for the show. My clothes were prepared the night before. I wrote my speech for weeks prior. I didn't want any extra stress. I did the matinee. I got ready at the theatre post show. I rode to Radio City with my agent and sister. I walked the red carpet and that was it. Showtime! Next thing I know I was hearing Neil Patrick Harris singing "You can bounce a quarter off the ass of Billy Porter."
How did you feel when you found out your acceptance speech has made a number of "Best Acceptance Speech" lists?
I had no idea that I made any list until this minute. That's cool!
Had you ever performed in drag before KINKY BOOTS?
I had to be in drag for a play I did at the Long Wharf back in 2002 called GOING NATIVE. Other than that no.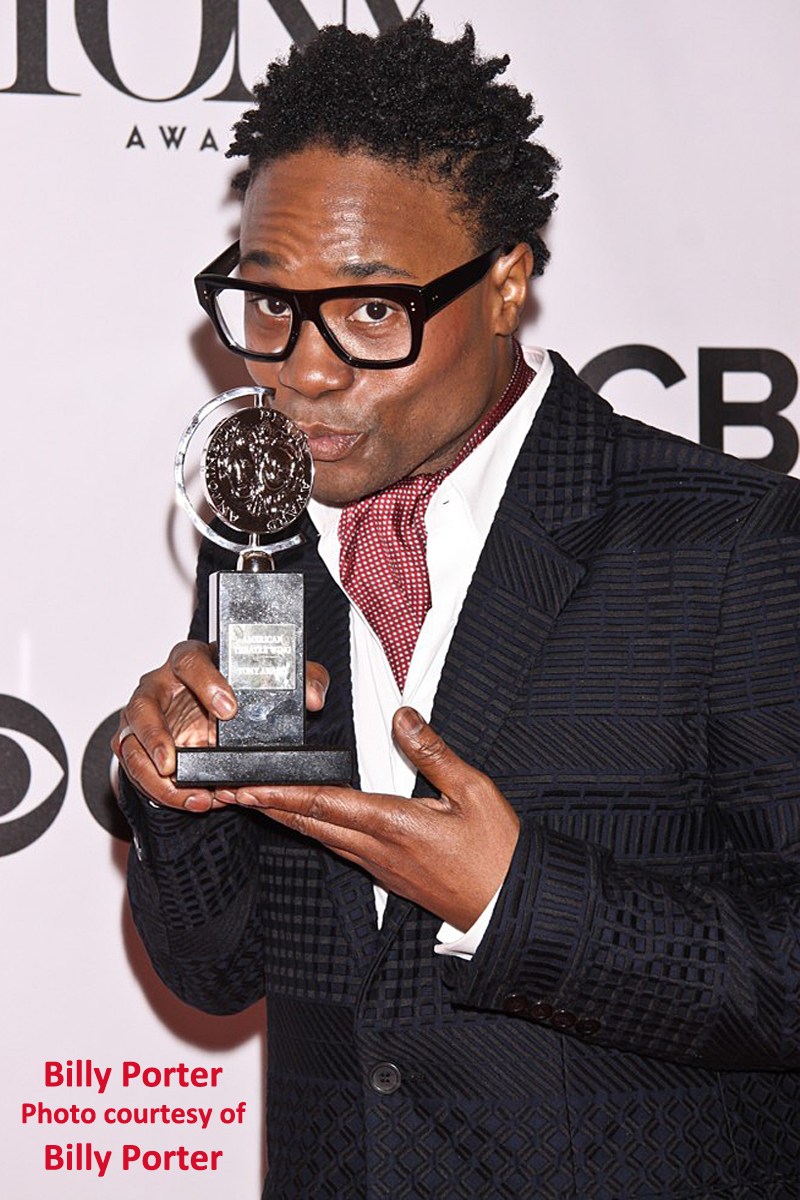 Your upcoming show at The Soraya features songs from your latest CD The Soul of Richard Rodgers. What was the very first Richard Rogers song that spoke to you?
My first grade teacher taught us "Getting To Know You" on the first day of school.
For those lucky enough to have seen your SOUL OF RODGERS in 2009 at the Nate Holden Performing Arts Center, will they be seeing a totally different show at The Soraya? Or with just a little tweaking?
It's a totally different show. The 2009 show was the catalyst. But I wanted to focus on the arrangements being something that nobody had ever heard before. So I settled on R&B, Soul and Hip/Hop traditions to create the album. The show at the Nate Holden had a cast of ten. This show is just me and my band.
Any surprise guest artists from the twelve you've dueted with on your CD? Or are you keeping them a surprise?
I'm working on that. Not sure yet.
Which do you prefer - performing as yourself in concert or as a scripted character in a musical?
Two very different things. I adore both.
You're an adjunct professor at your alma mater Carnegie Mellon. How do you juggle your performing with your teaching and coaching?
I'm really a master class teacher. The adjunct situation came about when I wasn't working as an actor as much. I had a long dry spell.
What is the significance to you of receiving the Vito Russo Award from GLAAD last year?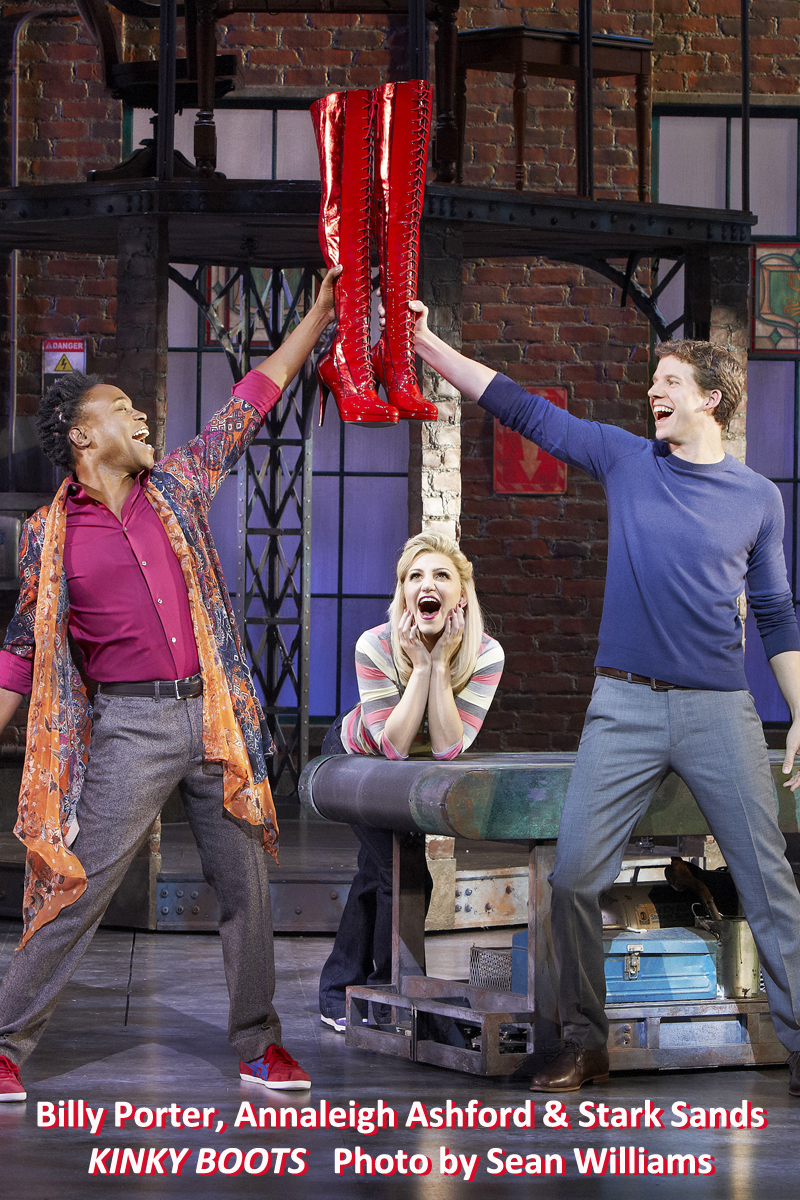 I've been out since the beginning of my career. And I took every challenge that came with that choice. That award acknowledged that struggle and the fact that I've been activist from the start as well. It was thrilling to be recognized for that and in the company of so many other well-known activists who have received that award over the years. One of the former recipients, Rose O'Donnell, actually presented the award to me. We both cried.
What's in the immediate or near future for Billy Porter the performer?
I'm a series regular on Ryan Murphy's new television series POSE. It premieres on FX on June 3, the night after my concert at the Soraya. Y'all watch!
Do you have a composer or a theme for you next musical creation?
I'm writing a gospel musical with Grammy Award-winning gospel artist Kurt Carr.
And upcoming projects for Billy Porter the director?
I'm developing a play by Dan McCabe called THE PURISTS this summer at New York Stage & Film. I hope to be directing that next season. I am also workshopping a play with music about Billy Strayhorn. And my second play, UNTITLED SEX PROJECT, is having a workshop this summer at City Theatre in my hometown of Pittsburgh. So lots of workshops...directing, writing and acting. It's going to be an exciting summer.
Is there a theatrical role you would love to tackle sometime in the not too distant future?
I am hoping UNTITLED SEX PROJECT will be produced at some point soon. I will be starring in that.
What Richard Rodgers song would you be most happy The Soraya audiences would be humming leaving the theatre?
That's easy: "Edelweiss."
Thank you again, Billy! I look forward to hearing your golden tones in person after all these years.
For ticket availability for Billy's June 2nd performance at The Soraya, log onto www.thesoraya.org
From This Author Gil Kaan