BWW Review: Begin a Quality Holiday Season with CHRISTMAS IN SONG at Quality Hill Playhouse
If CHRISTMAS IN SONG at Quality Hill Playhouse does not get you in the holiday spirit, then you are either the Grinch or Ebenezer Scrooge. Directed by J. Kent Barnhart and with Barnhart at the piano Lauren Bradshaw, Brad Dawby and Lindsey McKee celebrate the Christmas season with performances through December 23rd.
Barnhart has produced over 200 cabaret revues, musicals, and plays at Quality Hill and with CHRISTMAS IN SONG has developed a musical program that is bound to entertain and educate Kansas City audiences. He has put together a balanced show of spiritual, humorous and holiday classics magnificently performed in the small intimate theater. He relates the history of the music with a humorous tone as he tells how two songs brought on cease fires in two wars.
Lindsey McKee hails from the United Kingdom, training at Guildhall School of Music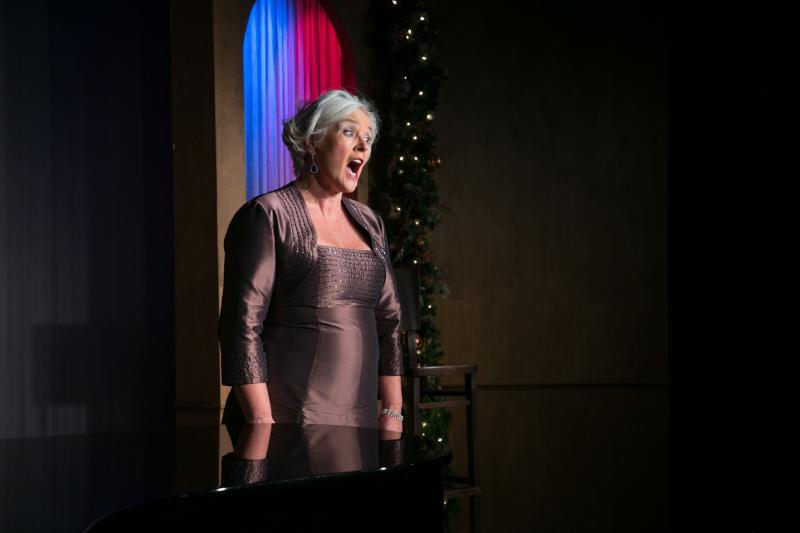 in London. To say she has a voice fit for royalty, is a true statement, since while she was at school in London, she sang at the wedding of Prince Charles and Lady Diana Spencer. Magical describes the feelings as she performs "Christmas Lullaby", "O Holy Night" and "A Miracle for Christmas" among others. McKee who is currently an adjunct professor of voice at William Jewell College has performed at the Lyric Opera, Kansas City Symphony, St. Louis Philharmonic and American Heartland among others. She has been named one of the top six sopranos in the American Prize 2017.
Brad Dawdy makes his debut at the Quality Hill Playhouse in CHRISTMAS IN SONG. He has a strong beautiful voice, that puts a smile on the audiences' face, as he sings "Christmas Through a Child's Eyes" and "All Year Long". For 12 years he has been a member of a barbershop quartet and men's chorus while performing at local professional and community theaters. His chorus, Central Standard, recently completed an overseas tour with events in England and Sweden.
Lauren Bradshaw is a little more country than McKee and performs "A Baby Changes Everything" and "The Peace Carol" among others marvelously. She has previously appeared at Quality Hill Playhouse in SINATRA'S SONGWRITER and IT'S DELOVELY. Bradshaw trained at the Missouri State University and the University of Missouri at Kansas City's Conservatory of Music. She was involved in the Kansas City Women's Chorus production of LUNACY in October of 2018.
Costume Designer Georgianna Londre Buchanan coordinated costumes of elegant gowns for McKee and Bradshaw, while the men appear in black tuxedos. Buchanan has been the resident costume designer for Quality Hill Playhouse since 2014. Jan Kohl is the Stage Manager of this holiday special. She has been associated with Kansas City Repertory Theatre (formerly Missouri Repertory Theatre), The Unicorn Theatre and Kansas City Actors Theatre.
The newly redesigned lobby is the perfect place to relax with your favorite beverage or to meet with friends before the show. CHRISTMAS IN SONG runs Wednesday through Saturday at 7:30 P.M. with matinee performances at 1 P.M. on Wednesday and Thursday and 3 P.M. on Sunday. Tickets may be purchased on line at www.qualityhillplayhouse.com.
Photo Credity: Larry Levenson