BWW Review: GODSPELL at Alhambra Theatre And Dining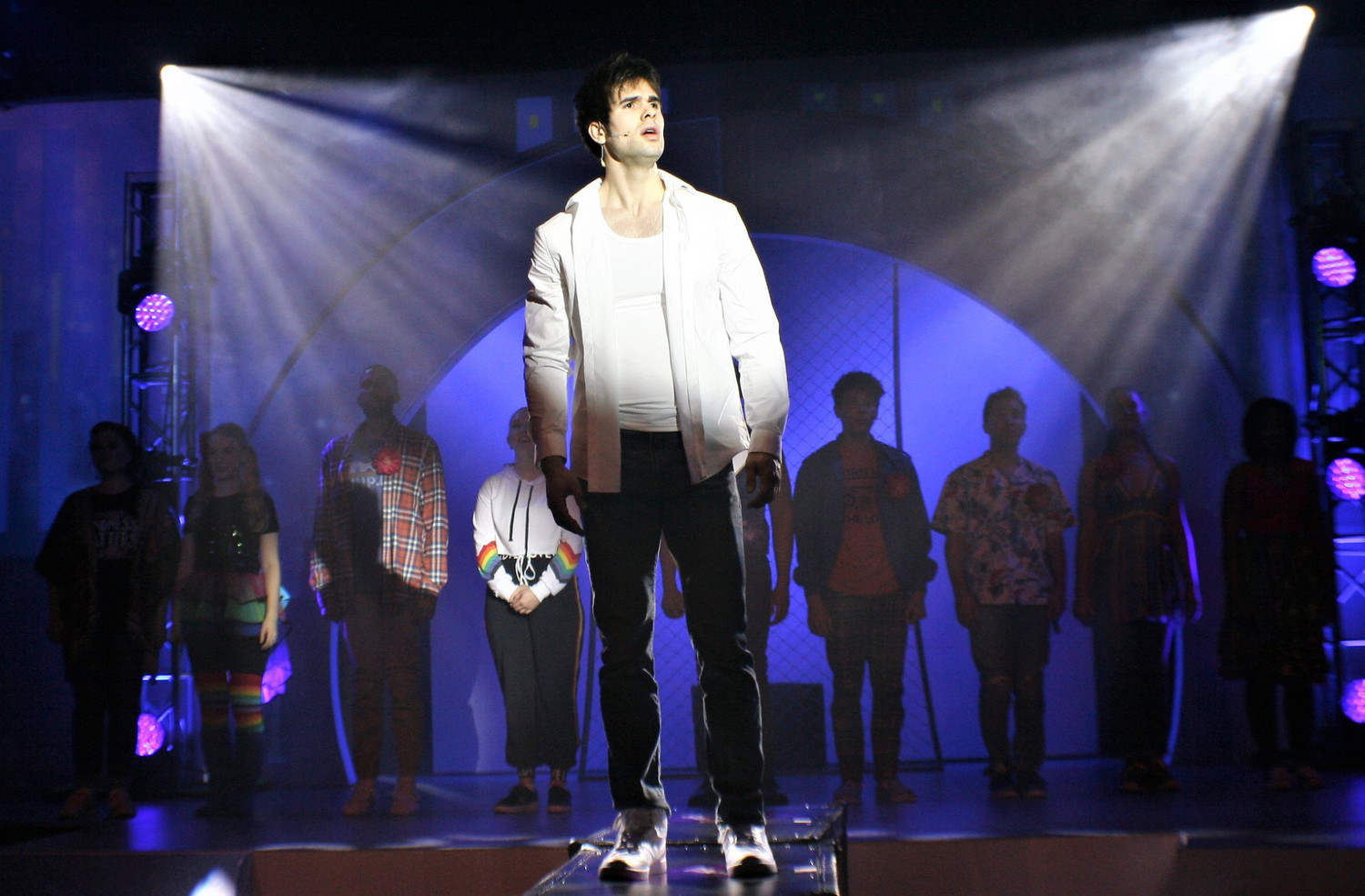 Jacksonville, "Prepare Ye the Way of the Lord"! Godspell opened at the Alhambra January 11 and is entertaining audiences. The musical follows the parables Jesus Christ told, presented by many different characters in present day terms, accompanied by a wonderful score written by Stephen Schwartz.
Our Biblical characters, Jesus (Timothy Michael Quinn) and John the Baptist/Judas (Markus Mann), were absolutely wonderful. Quinn's voice was astounding, presenting so much emotion and heart. Quinn's acting was also great, as he leads characters through the parables teaching them lessons to carry out in their lives. He also had great improv skills with funny side comments when a character acted out of line. As soon as Mann's John the Baptist character was presented in "Prepare Ye the Way of the Lord", it brought tears to my eyes. His voice is so pure and beautiful I was floored. In Act II, Mann played Judas with so much emotion and regret, especially his performance is "On the Willows".
The friends that help Jesus present the parables were all wonderfully entertaining. They made the show interactive bringing audience members to the stage to play "Pictionary", "Charades", and one gentleman even played the role of "Lazarus". The audience got the biggest kick out of it and thoroughly enjoyed the opportunity. There were also a few numbers the characters came into the audience to have the audience sing along with them, like in "Day by Day". Each character had their own little quirks that greatly entertained audiences. Rico (Rico Lastrapes), Joey (Joey Swift), and Michael (Michael Taylor Robinson) were very funny. Each performed with quick wit, funny accents, and physical humor that was greatly entertaining. Katie (Katie Nettle) has an absolutely beautiful voice, which was showcased in "By My Side". This number also had a beautiful harmony among all the female characters.
Godspell is a wonderfully captivating to audiences. Godspell will be performed at the Alhambra now through February 10.