Listen: Rye Myers Sits Down with Drew Larimore to Discuss His Latest Musical Projects & Collaborators
Rye Myers sits down with playwright, screenwriter, and librettist Drew Larimore.
Rye Myers sits down with playwright, screenwriter, and librettist Drew Larimore to discuss some of his latest musical projects and collaborations in a two-part podcast series.
First up is a surprisingly delightful conversation-considering the dark subject matter-of Larimore and J. Oconer Navarro's new musical, The New Peggy. With a fully produced and recorded album (thanks to the Micro Musical Theatre Show) you can listen to Peggy's travails, played by Ann Harada, as a low-level secretary in total dilemma when her work husband of 30 years is soon to fly the coop. Rye details how Drew and J came together as collaborators and what it took to turn a 7-page monologue into a fully-fledged musical. Development with the show has attracted many talented Broadway talents, like Daniel Marcus (Urinetown!), Mary Testa, and Alison Frasier.
The second interview features Drew and Billy Recce, discussing their new irreverent holiday musical, The Bestest Office Christmas Party Ever.
"We have a committed goal to offer something to audiences that pokes fun at the holiday season and is an alternative to the other conventional offerings," Larimore says.
The two are excited to release an EP of 4 top musical numbers this holiday season to drum up interest in and spotlight the show. Rye's fun and comforting personality makes both of these interviews enjoyable, delectable, and leave you in the holiday spirit, even if it's only October!
After launching his digital live stream talk show series "Live with Rye!" in 2020 and talking to over 60+ people across the entertainment, Broadway, and Pop-Culture worlds, Rye has finally taken these interviews and turned them into a podcast! Every Thursday new episodes drop on Live with Rye- The Podcast!. There are also brand new interviews, such as this one, that are also recorded and released weekly too!
Rye Myers is a talk show Host, Producer and "Your Broadway & Entertainment BFF!". As a Host, he is the founder of www.RyeMyers.com , an entertainment and Broadway platform focused on bringing his audience the BEST interviews, reviews, features and more with some of the biggest names in the world of show biz. He also is the Host and Exec Producer of the ONLY in-person Broadway talk show in NYC, Live with Rye & Friends on Broadway on Sundays from 6:00-7:00 at the Broadway Makers Marketplace at Columbus Circle. As a producer, Rye founded Rye Entertainment and has produced and hosted cabarets, song cycles, red carpets and behind the scenes segments, award show round ups and now a full length musical, The Parts I Keep Inside. Rye Entertainment produces across all mediums of entertainment from theater, live entertainment, film, television, digital and podcasts.
He also works one on one with creatives as a creative coach and consultant on helping them produce the project of the dreams, grow their brands, and so much more. For all producing ventures head to www.RyeEntertainment.com and for all Hosting ventures head to www.RyeMyers.com.
Drew Larimore playwright, librettist, screenwriter Produced in the U.S. and internationally, Drew is originally from the South with a focus on crafting strong, fallible, and complex female protagonists in seemingly unreal circumstances. His work has been highlighted in The New Yorker, The New York Times, Theatrius, This Week in New York, TheatreMania, Australian Stage, Aussie Theatre, and Theatre in the Now.
His play, SMITHTOWN, starring Michael Urie, Constance Shulman, Ann Harada and Colby Lewis was adapted for the screen and premiered digitally in 2021 through the Studios of Key West.
Drew made his Off-Broadway debut with OUT OF ICELAND, which starred Lea DeLaria, at Walker Space in early 2012. His play, THE ANNIVERSARY, is published in Vintage Press' anthology of new work, Shorter, Faster, Funnier. THE CANNIBALS OF MCGOWER COUNTY, the first in a trilogy about the changing American South-was developed with Asolo Repertory's Unplugged New Works Festival and featured in Denizen Theatre's New Play Development Series. He has been a semi-finalist at the O'Neill Theatre Conference, The Lark Playwrights' Week, the Heidman Award, P73 Playwriting Fellowship and a writing residency at Hawthornden Castle in Scotland. His musical THE NEW PEGGY (co-lyrics and music by J. Oconer Navarro) was featured in concert The Green Room 42 in concert and produced by the Micro Musical Theatre Podcast on iTunes starring Ann Harada.
Drew wrote and co-created the six-part original scripted series, JANICE GUNTER GHOST HUNTER, which is available for streaming on Roku's Whohaha. C U @ ED's, a short film for which he the screenplay, screened in dozens of festivals around the country and won the "Audience Award" at the DC Shorts Fest. He's currently developing a new irreverent anti-holiday holiday musical co-written with Billy Recce, THE BESTEST OFFICE CHRISTMAS PARTY EVER, which partially premiered online in December of 2020 through The New York Theatre Barn. He has also had work produced through The Marsh in San Francisco. Additional writing residencies include Djerassi, Key West Literary Seminar, Studios of Key West, and Telluride Playwright's Festival.
A former member of Ensemble Studio Theatre-LA's Playwrights Coalition, he is based out of New York only when he's not aggravated with New York-developing new plays, musicals, as well as original and adapted work for the screen.
Industry Classifieds
More Hot Stories For You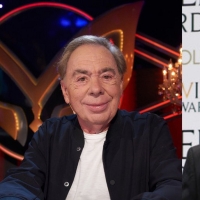 Andrew Lloyd Webber & Michael Harrison Announce Partnership to Develop New Musicals

November 28, 2022

Andrew Lloyd Webber, composer of some of the world's most famous musicals, and Michael Harrison, critically-acclaimed, award-winning international producer, announced the creation of a new musical theatre partnership to find and develop new musicals, and create new productions from Andrew Lloyd Webber's momentous musical catalogue. 
---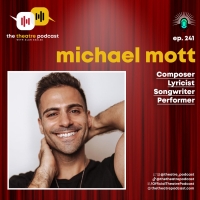 THE THEATRE PODCAST WITH ALAN SEALES Hosts Composer Michael Mott in New Episode

November 26, 2022

The Theatre Podcast with Alan Seales talks to Michael Mott on its latest episode, now available for streaming.
---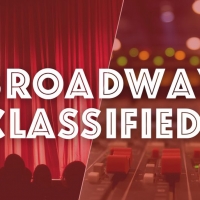 Now Hiring: Costume Shop Assistant, Production Manager, and More - BroadwayWorld Classifieds

November 25, 2022

This Week's New Classified Listings on BroadwayWorld for 11/24/2022 include new jobs for those looking to work in the theatre industry.
---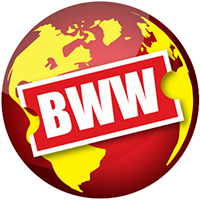 Broadway Visits Rural Wyoming For a Two-Week Musical Theatre Intensive at Sheridan College

November 25, 2022

The Arts at Sheridan College welcomes students between the ages of 15 and 26 to register for a two-week musical theatre intensive opportunity. This program will connect participants with college and industry professionals to experience training and performances in voice, acting, and dance.
---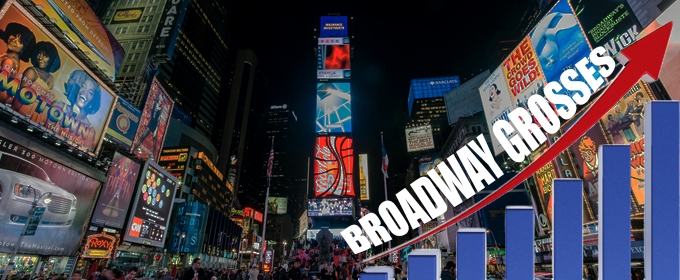 Broadway Grosses: Week Ending 11/20/22

November 22, 2022

Grosses for all the Broadway shows for the week ending 11/20/2022.
---