Industry Reading of New Play NAT QUEEN COLE by Nathan Lee Graham is Coming to NYC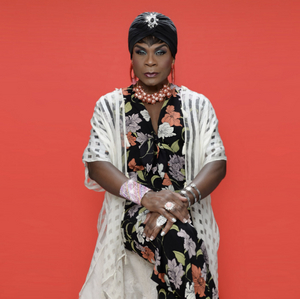 Nathan Lee Graham and producer Justin Weatherby have announced a private reading of the new play NAT QUEEN COLE by Stan Zimmerman & Christian McLaughlin to be presented on Thursday, March 12 at 7:00 PM and Friday, March 13 at 4:00 PM in at a Midtown New York location.
Conceived by and starring Nathan Lee Graham, NAT QUEEN COLE introduces the world to the queen of the continuous comeback that never actually arrived. Through stories of her (supposed) celebrity parents and a hilarious romp of career lowlights, she commands that elusive stardom she feels perpetually owed. As her stories get more outlandish (and her cocktail frequently replenished) one is never sure if she's the life of the party with some bad luck, or a cater waiter overhearing the juiciest gossip! One thing is for certain though - no matter how hard life treats her, or what humiliation she's endured - she is a STAR! Even if it's just in her own mind...
The reading also stars Nick Cearley (The Skivvies, All Shook Up - Nat'l Tour, Pageant) as Bobby Walters, a public access television show host has-been eagerly anticipating the hottest interview of his career (which Nat commandeers), and Kelly McAndrew (The Thin Place, Novenas for a Lost Hospital, Cat on a Hot Tin Roof - Broadway Revival), his long-suffering producer. The play with music also features arrangements and musical direction by 11-time MAC Award winner Tracy Stark. The reading is directed by Scott Ebersold (The View Upstairs), produced by Mr. Weatherby and Turbans & Bijoux LLC, with associate producer, Christian Eble.
Inquiries, musings, bookings, and RSVPs may be sent to Nat, herself, at nat@natqueencole.com. Be warned, however, seating is extremely limited, and she has quite the salty mouth.
Photo Credit: Andrew Werner