Photo Flash: SILENT SKY Extends Through December 6 at Main Street Theater
Main Street Theater (MST) is extending the run of SILENT SKY by Lauren Gunderson through December 6. This production marks the Houston premiere of any of Gunderson's works and the Texas premiere of this play. Scroll down for a look at the cast onstage!
SILENT SKY is a new play about Henrietta Swan Leavitt and the real women "computers" working at Harvard Observatory at the dawn of modern astronomy. In this exquisite blend of science, history, family ties, and fragile love, a passionate young woman must map her own passage through a society unaccustomed to strong women in a man's world. A celestial romance and true story of discovery, this play was a finalist for the Jane Chambers Award 2013. For more information, visit silentskyplay.tumblr.com.
MST Artistic Director Rebecca Greene Udden, also the director of SILENT SKY, has long been a champion of works by women writers and also neglected pieces of history, whether theatrical or actual, so the chance to produce Gunderson's play about the remarkable - and often overlooked - female astronomers on whom the play is based very much appealed to Udden.
SILENT SKY now runs through December 6 at Main Street Theater - Rice Village, 2540 Times Blvd. Performances are on Thursdays - Saturdays at 7:30pm and Sundays at 3pm (No performance on Thanksgiving (Nov. 26). Special performance on Wednesday, Nov. 25). Tickets are $39 - $20 (previews are $15), depending on date and section, and are on sale via phone at 713.524.6706 or online at MainStreetTheater.com.
Photo Credit: Pin Lim / Forest Photography


Peter Shaw (James Monaghan) and Henrietta Leavitt (Shannon Emerick)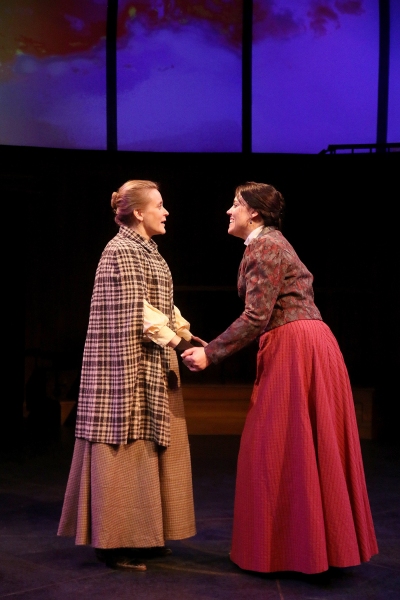 Margaret Leavitt (Jennifer Dean) and Henrietta Leavitt (Shannon Emerick)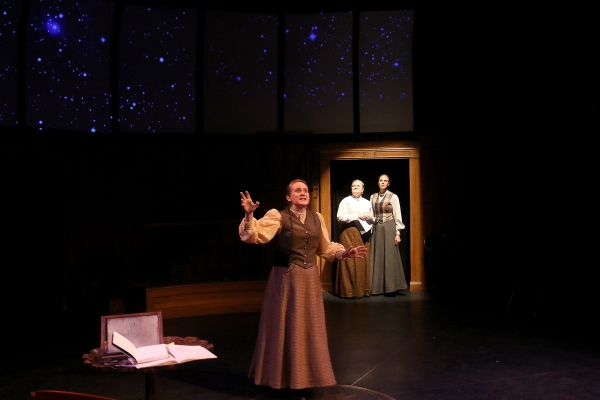 Foreground: Henrietta Leavitt (Shannon Emerick); Background: Williamina Fleming (Claire Hart-Palumbo) and Annie Cannon (Elizabeth Marshall Black)
More Hot Stories For You